about the exhibition :
Mood of the week: Movement
Exhibition from 24 April to 30 April 2023
Like windmills, symbols of perpetual movement, activated by the slightest breeze and losing all usefulness when at rest, we are all creatures of action. Moving, jumping, dancing, or running: we come alive in the excitement and trepidation of everyday life, we like to use our bodies to perceive the world around us. Movement is therefore a great source of inspiration for our artists, who try to capture it in static works. Move on!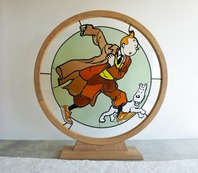 Stained Glass, Tiffany, solid oak frame (serie of 7)
47 x 43 in (120 x 110 cm)
unique artwork
12,080 US$
Etching on paper
12 x 10 in (30 x 24 cm)
Edition of20/31
Sold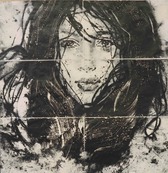 Acrylic and bleach on paper, framed
76 x 74 in (194 x 189 cm)
unique artwork
22,460 US$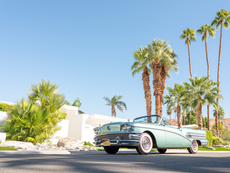 Print mounted on Diasec with Plexiglass, walnut frame
Image : 37 x 49 in (95 x 124 cm)
Edition of 7 copies
6,040 US$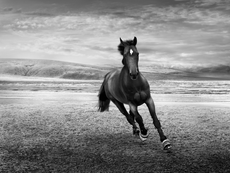 Lambda print on aluminum, framed
Image : 39 x 63 in (100 x 160 cm)
Edition of 2 EA + 8 copies
6,960 US$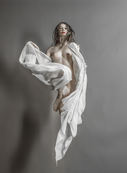 3D Lenticular print, white wooden frame
Image : 47 x 35 in (120 x 89 cm)
Edition of 12 copies
17,770 US$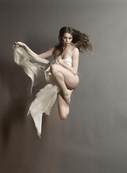 3D Lenticular print, wooden frame
Image : 27 x 21 in (69 x 53 cm)
Edition of 12 copies
6,960 US$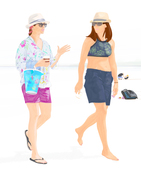 Digital print
25.5 x 80 in (65 x 80 cm)
Edition of 10 copies
2,270 US$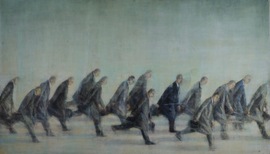 Oil on canvas
42 x 77 in (115 x 195 cm)
unique artwork
9,520 US$