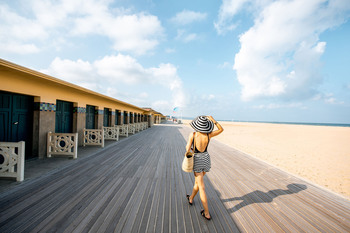 Pop Up Gallery in Deauville
from May 22, 2021
We are very happy to announce that Envie d'Art will soon open a pop up gallery on the seafront, 200 metres opposite the Casino, where you will find the gallery's key figures: Cécile Plaisance, Edouard Buzon, Silvia Calmejane, Jeff Robb, Antoine Gaussin and many others, in a summery context, to the sound of the Atlantic waves.

Learn more about the Pop Up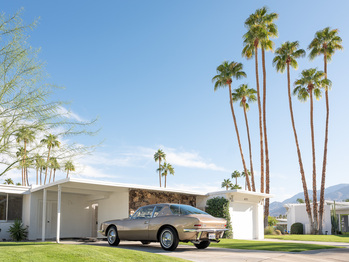 New artist: Patrick Lajoie
from May 10, 2021
It is with great pleasure that we welcome to our gallery the English photographer Patrick Lajoie. His vintage photographs, strongly influenced by the American aesthetic of the 1950s, with a focus on vintage cars.  Reminiscent of the glory days of old Hollywood, from Los Angeles to Palm Springs, you will be able to contemplate his works in our new pop up gallery in Deauville very soon. We look forward to seeing you there!

See all of Patrick Lajoie's works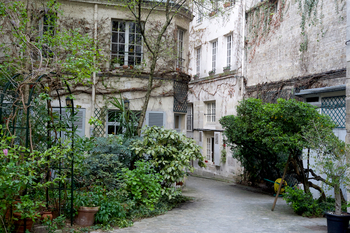 Artist At Home: Marine de Soos
from May 1, 2021
At the foot of the Pantheon and a few steps from the Sorbonne, Marine de Soos has chosen to set up her sculpture studio and her home in a listed building in a small, historic, green impasse. A resident of the Left Bank for more than thirty years, she particularly enjoys being away from the hustle and bustle of the street. Over the years, she has also developed a rich relationship with the inhabitants of her courtyard, particularly the artists and architects in the studios next to hers. In her studio, Marine finds herself alone with her tools, sometimes with live models, in order to shape her characters inspired by the gestures she observes during her travels, poetic attitudes, expressions that forge a face. In the middle of a set of mirrors, we discovered her work in progress. In her adjoining flat, with its exposed beams and atypical volumes, around a superb Roger Tallon spiral staircase, objects gleaned over the years rub shoulders with numerous works of art. The artist invited us to a cup of coffee to discover this other haven of peace, which shelters her universe of softness, humanity, and beauty. Subscribe to our newsletter to get all our Artist At Home emails.

See all of Marine de Soos' artworks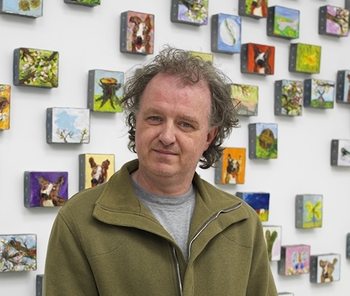 Artist Focus: Peter Keizer
from April 15, 2021
Peter Keizer's world is one populated by childhood memories, like a sunny afternoon in a field of flowers, like a dog running with delight. "Lie down on the grass and look up at the trees: if you have a young mind, you'll see what I've painted," says the Dutch artist, who is not new to this. Indeed, after prestigious art studies at the Rijksakademie in Amsterdam and the Royal College of Art in London in the late 1980s, he received numerous art awards and institutional commissions in his native country. For his unique body of work, consisting of paintings and sculptures, Peter Keizer uses oil paint directly on the outside of the tube, giving a sculptural aspect to the paintings and reinforcing the presence of colors. The flowers seem to spring from the canvas, and we fell in love from the start with the artist's mad talent and nostalgic vision, whose international success proves his universality.

What Peter finds fascinating to observe are the abstraction, rhythms and repetitions of nature. Paradoxically, nature works in cycles but it is also constantly in transformation. Thus one never tires of contemplating it, and these moments deserve to be captured in paint. He draws from both his observations and memories, creating universal scenes that are relevant to everyone's experience. The artist first draws the scene on the canvas, then paints it. It's a game between shape and paint in thick and thin layers, where the colors must stay bright. He works with oil paint for its depth of color, layers and sharp edges that give the painting its unique texture. He then lets the paint dry, which can take several weeks due to the thickness of the layers. "In my work, I try to give my vision of nature, a classical theme that I depict in a contemporary and personal way. The aim is that everyone can find themselves in my paintings, through their memories or their dreams."

See all the works of Peter Keizer
Exhibition - De Natura
from April 7, 2021
Spring is the season that brings out the diversity of nature, from the gushing of streams to the melodies of birds. The plant world comes back to life after months of immobility and this gives artists the opportunity to praise its beauty. We have gathered the works of four artists who, in all seasons, are inspired by the vegetation that surrounds them. Discover the latest photographic still lifes by Charlotte Fröling, Peter Hoffer's tree portraits, Peter Keizer's raised flowers and Patricia Erbelding's more ethereal ones.

See all the exhibited works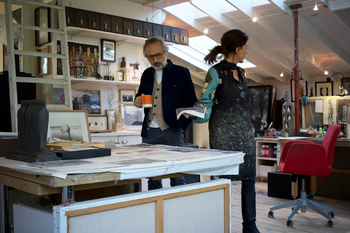 Artist at home: Yanne Kintgen
from March 30, 2021
The first week of spring invites you to escape from the city, and it's a good time to visit the enchanting home and studio of our multifaceted artist, Yanne Kintgen. Nestled in the heights of western Paris, this family home is full of the paintings, photographs and sculptures she has been creating for nearly 30 years. Trained in applied arts and from a family of artists, Yanne settled in this 19th century millstone house with her husband Olivier, and immediately created her atelier under the superb glass roof which offers her the space she needs for her prolific creation. Sculpting and painting characters around the theme of solitude for many years, she went back to school five years ago, to the Beaux-Arts, in order to give a new breath to her inspiration. The result is a new series of photographs taken around the world on the theme of restlessness, inspired by her readings of Pessoa, a theme that has also led to a series of delicate embroidered drawings and intriguing video sculptures. Discover the home of the fascinating Yanne Kintgen, a generous artist who never stops exploring the boundaries of her imagination, technique and metaphysical considerations. Subscribe to our weekly newsletter to read the rest of our "Artist At Home" series.

See all of Yanne Kintgen's works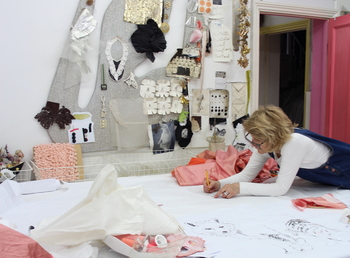 Artist Focus: Karen Nicol
from March 20, 2021
What do textiles, geography and animals have in common? At first glance, not much, but Karen Nicol - an embroiderer whose reputation is well established in the fashion and art world - has managed to combine thousands of different elements to create delightful works of art, full of the most colourful details, notably in her latest series of maps of cities and continents. Multicoloured fabrics, printed vintage photographs or tattoo motifs: everything becomes a pretext for bringing to life in her maps the fauna, flora and landscapes that form the geography of the places that inspire her. With clients ranging from Givenchy and McQueen to celebrities such as Rooney Mara, the King of Qatar and the Pope, Karen Nicol has amazed the world with her expertise and imagination.

Her inspirations come from everywhere, and Karen Nicol seems to collect visual references like a magpie. These then unconsciously feed into the amazing palettes of elements that can be enjoyed using mixed media. It may be the bark of a tree or a wrought iron railing in a museum. Other times, inspiration can come from the surprisingly varied and unique materials she finds at flea markets. "The research for the maps can be quite intensive, it's about weighing up the elements, shapes and images that will go together, taking an aerial perspective and drawing on the rich traditions of cartography."

Her creative process begins with initial sketches and drawings, which she enlarges to the chosen scale. Embroidery is like painting with thousands of colours, patterns and textures. She works mainly on an old industrial embroidery machine called the Irish, a remarkable machine that very few people can use. You can draw freely with it, but you move the 'paper' rather than the 'pencil', which allows you to draw on the fabric with an immediacy not possible by any other means, and to create textured patterns worthy of a painter. What she wants to share? "I would like to share my pleasure in recreating the familiar shapes of the great countries of the world. I use the surprisingly diverse shaping qualities of my chosen medium and transform these snapshots into colours, patterns and textures to make pieces that evoke memories."

View all of Karen Nicol's work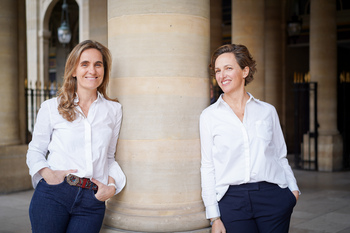 Book signing at the gallery
March 13, 2021
It is with great pleasure that we invite you to the signing of the book " La Technique des Étincelles " co-written by Vanessa Cahierre and Nadège Fougeras, during our new exhibition " Soul Fragments ". The gallery will be open exceptionally from 3pm to 6pm on Saturday 13th March: come and discover this wonderful book, full of coaching techniques and wisdom from around the world to help everyone face change in a positive way. It will also be an opportunity to discover the latest works of Silvia Calmejane, Edouard Buzon and Karen Nicol. A moment that promises to make sparks fly!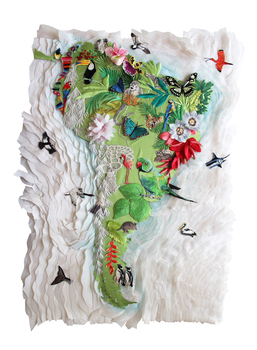 Exhibition - Soul Fragments
05 - March 31, 2021
Spring is approaching, the days are getting longer and our hearts are in joy. To celebrate the bursts of soul that accompany the arrival of beautiful days, we are delighted to exhibit for the first time in a long time the superb embroideries of the British artist Karen Nicol, who in her new series celebrates the diversity of the world's cities and continents. We will also be exhibiting Silvia Calmejane's latest creations, which as always carry messages of hope, as well as those of Edouard Buzon, abstractions in full colour.

See all the exhibited works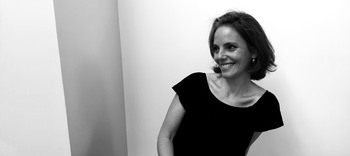 Artist Focus: Muriel Kerba
from February 10, 2021
The precision and meticulousness of Muriel Kerba's work seduced us from the very start when we met her at the gallery a few months ago. A graduate of Parisian art school Penninghen, she became a graphic designer before turning to illustration for young people. And for the past ten years, the talented designer has been engaged in personal artistic research, exploring mediums as varied as ceramics and silkscreen printing.

In her latest explorations, she discovered paper cut-outs and created a game of reflection on apertured paper, an illusion of colour in a white world that gives the impression of a relief drawing. The paper cut-outs draw the shape and create a double dimension through a play of cast shadows; ideal for translating forms of plant life on the borderline of animals, and letting their presence come alive through volume and relief. "I am mainly inspired by the botanical register, which fascinates me. This vegetal universe is an abundant source of developing cells in the form of bulbs, germs, roots or branches. Their organic structures become the main characters of abstract compositions and allow me to evoke a parallel world that escapes the naked eye: that of the infinitely small as well as the infinitely large."

The topography is created by a play of cuts and notches while the colour vibrates in small touches. Depending on the position of the spectator, the work is transformed. The light moves and reveals a work where each stroke of the blade, precise and measured, has its importance. The accumulation of successive layers of ink, paper or paint is a constant in her research. "I need to explore several directions, to turn around the pot in which all the plants in my personal canopy grow. I deliberately use the word "canopy" because light is also a key element for me and of course its corollary: colour. It is the point of contact between my work and the spectator. It catches the eye, attracts and fascinates with its vibratory waves."

See all the works of Muriel Kerba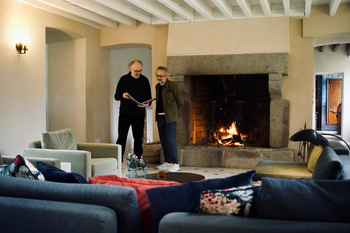 Artist at Home: Jean-Michel Berts
from February 8, 2021
A few steps from Paris, in Normandy, you can stumble upon the old mill in which Jean-Michel Berts and his wife Valérie, a jewel designer, found three years ago the space they needed to set up their respective studios, in a green setting lulled by the sound of water. The wheels of the mill are still in the living room, in front of a fireplace that crackles all winter long. Sprinkled with the artist's photographs of cities, the mill seems to be the necessary refuge from the frenzy of the capitals he photographs, mirroring his emblematic style of long early morning poses: calm and serenity in the whirlwind of city life. Today, he invites us to his Norman haven of peace to meet his dogs, visit his studio and discover how the couple skillfully rehabilitated the 18th-century house. Subscribe to our weekly newsletter to get the rest of our "Artist At Home" series.

See all the works of Jean-Michel Berts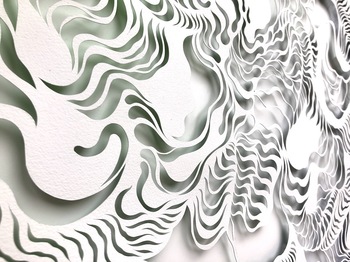 Exhibition - White Variations
February 5 - March 3, 2021
February is traditionally the winter month dedicated to snow. If this year we won't be able to enjoy winter sports as usual, we wanted to pay tribute to the beauty of this immaculate colour, so we have brought together in the gallery the works of our artists who celebrate white, on a wide variety of mediums.

See the exhibited works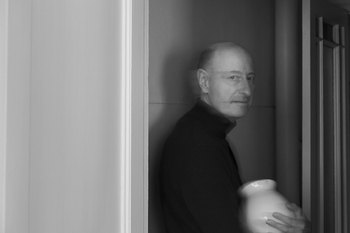 Artist Focus: Thierry Genay
from January 10, 2021
For the past ten years or so, Thierry Genay, a former graphic designer working in the world of trend books, has been devoting himself solely to still life photography. What started with a small compact camera in his garden in Toulouse took a decisive turn when he fell in love with a still life by Jan Van de Velde of the Rijksmuseum. Subjugated by the pictorial material of the large ochre and grey backgrounds of his rigorous compositions, he began to compose his own settings, whose pictorial aspect was truly impressive. The artist can spend hours moving, reshuffling and composing in order to achieve the spectacular result of each of his photographs.

Thierry Genay has two main sources of inspiration: the first, more obvious, is the golden age of still life painting in the 16th and 17th centuries, the second is contemporary painting, which is not always reflected in his work. "What I like in the first is the reference to the passing of time, which is more marked in vanities and cabinets of curiosities. I like the symbolic aspect of the objects represented as much as their photographic substance. This is one of the essential aspects of still life. I translate it in my work by choosing objects that are marked by time in their material and that evoke a simplicity that one acquires through work, that is to say also with time. The composition supports this idea by releasing a void around the elements which allows the whole to breathe."

The photographer takes the time I need for all the compositions he creates. This can vary from a few days to a few months, or even a year or more, because he can leave a photograph aside before returning to it, before perceiving that it brings something interesting to his approach. He works in the natural light of a window and then composes with a very limited selection of objects. He uses as backgrounds and bases canvas cardboard that he paints, and then works on his composition by precisely adjusting the place of each object. "I am often told that my photographs are soothing. This is flattering to me, because it is the idea of the still life, of the quietness of a material or immaterial interior, of a certain inner life. Still life is a pictorial and photographic genre that has a long history, and what is important for me is to feel that I am entering this history by bringing a personal touch."

See all of Thierry Genay's works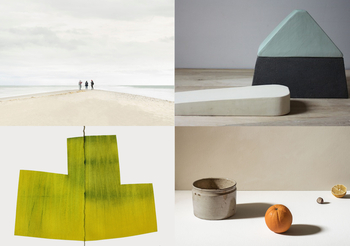 Exhibition - Minimal compositions
January 8 - February 5, 2021
After the holiday celebrations in December, our exhibition dedicated to minimalism and purity will bring us the long-awaited touch of moderation and serenity. Harmony and softness will be the key words of this first exhibition of the year and we look forward to seeing you at our gallery located at 24, rue Treilhard (Paris 8) until February 5th.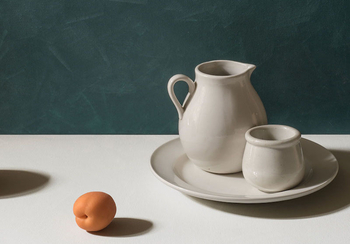 New artist: Thierry Genay
from January 5, 2021
We are pleased to announce the arrival in 2021 of an outstanding photographer, Thierry Genay, a specialist in still lifes in which the photographic image seeks the imitation of the effects of composition, drawing and color, which were those proper to a painting of Europe in the seventeenth and eighteenth centuries. These works will be presented at the gallery from January 8 onwards, for the Minimal Compositions exhibiton.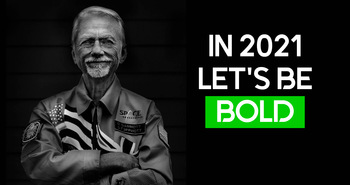 In 2021, let's be bold
from January 1, 2021
To an extraordinary new year where, we hope, all types of boldness will be allowed again. In 2021, after 20 years during which you have followed our adventures and we have followed yours, we look forward to your wildest dreams coming true. We wish you and all those around you a lot of happiness. Happy arty 2021!