about the exhibition :
Mood of the week : Faces
Exhibition from 06 June to 12 June 2022
The most famous painting in the world is a portrait. Her face is imprinted on everyone's mind and this one having suffered a recent offence, we are inspired this week by faces, their expressions, their universality, their uniqueness. Our artists like to explore all that faces have to offer, here is a selection of works that, in their own way, are all modern Mona Lisa. Behind each portrait, a whole mystery is hidden: who are they? And who are we?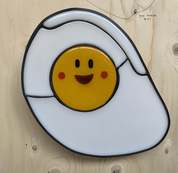 Kiln shaped glass, Tiffany, stained glass
12 x 10 in (30 x 25 cm)
unique artwork
1,350 US$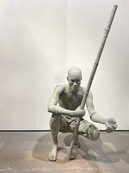 Bronze
59 x 31,4 x 25,5 in (150 x 80 x 65 cm)
Edition of 8 copies
Price on request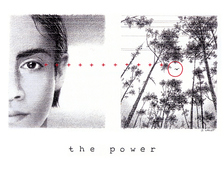 Pencil on paper, framed
12 x 18 in (31 x 46 cm), Frame : 16 x 20 in
unique artwork
780 US$