about the exhibition :
Mood of the week: West Coast
Exhibition from 27 June to 03 July 2022
California represents the ultimate dream, the last frontier, a paradise to be conquered. And indeed, who doesn't dream of the wide open spaces of the desert, the breathtaking beauty of the Pacific Highway, the glittering glamour of Hollywood and the old-fashioned charm of Palm Springs? Our artists are no exception and continue to be inspired by the West Coast of the United States, everything it represents and its sunny aesthetic. California Dreamin' !
Pastel on arch paper, framed
32 x 32 in (80 x 80 cm)
unique artwork
Sold
Mixed media
50 x 51 in (127.5 x 130 cm)
unique artwork
Price on request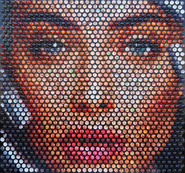 Mixed media
48 x 52.7 in (122 x 134 cm)
unique artwork
24,160 US$
Acrylic, oil and resin on board
70.8 x 37.4 in (180 x 95 cm)
unique artwork
Sold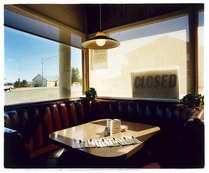 Hand-printed from a negative, framed
Image : 24 x 29.5 in (61 x 75 cm), Frame : 34 x 38.5 in
Edition of 25 copies
1,140 US$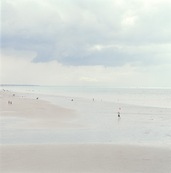 Lambda print pasted with diasec, framed
Image : 39 x 39 in (100 x 100 cm)
Edition of 10 copies
7,530 US$
Digital print
41.7 x 43 in (106 x 110 cm)
Edition of 10 copies
2,270 US$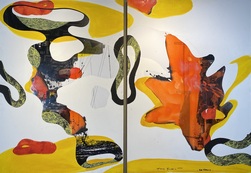 Dyptich, Mixed technique
71 x 98 in (180 x 250 cm)
unique artwork
45,490 US$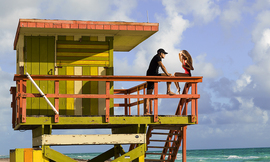 Lambda print pasted with diasec, framed
47 x 30,7 in (120 x 78 cm)
Edition of 2 EA + 8 copies
Price on request