about the exhibition :
Mood of the week : Africa
Exhibition from 11 April to 17 April 2022
The African continent is a real paradise for nature lovers, even if it is more endangered than ever. And in particular for the wildlife that inhabits it, the vegetation of the nature reserves, those places where one dreams of one day immersing oneself in order to discover the big cats, elephants, and giraffes in their natural environment. This is the case of our artists who, because they have lived there or simply because these landscapes also fascinate them, are inspired by the multiple beauties of this unique continent. I bless the rains down in Africa...
Acrylic, oil and resin on board
70.8 x 37.4 in (180 x 95 cm)
unique artwork
Sold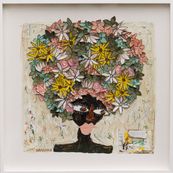 Mixed technique on paper, framed
39 x 39 in (100 x 100 cm)
unique artwork
7,390 US$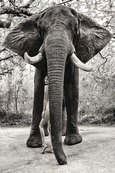 Print on premium satin paper, laminated on dibon, Wengue frame
Image : 47.25 x 31.5 in (120 x 80 cm), Frame : 55.5 x 39.7 in
Edition of 2 EA + 8 copies
Price on request
Print on premium satin paper, laminated on dibon, Wengue frame
Image : 31.5 x 47.25 in (80 x 120 cm), Frame : 39.7 x 55.5 in
Edition of 2 EA + 8 copies
Price on request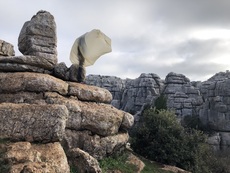 Print on barium paper, mounted on dibond (also available in 24 x 31.5 in, 2 copies)
Image : 15 x 18.5 in (38 x 47 cm)
Edition of 20 copies
940 US$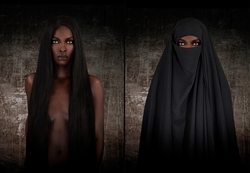 Lenticular print, black wooden frame
Image : 49 x 37 inch (125 x 95 cm)
Edition of 2 EA + 8 copies
Price on request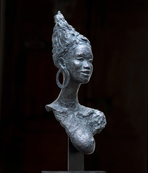 Bronze
27.5 x 16 x 9 in (70 x 40 x 22 cm)
Edition of 8 copies
Price on request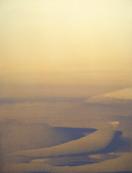 Acrylic on Canvas, multiple layers using brushes, squeegees and sponges, framed
51 x 40 in (130 x 100 cm)
unique artwork
5,400 US$