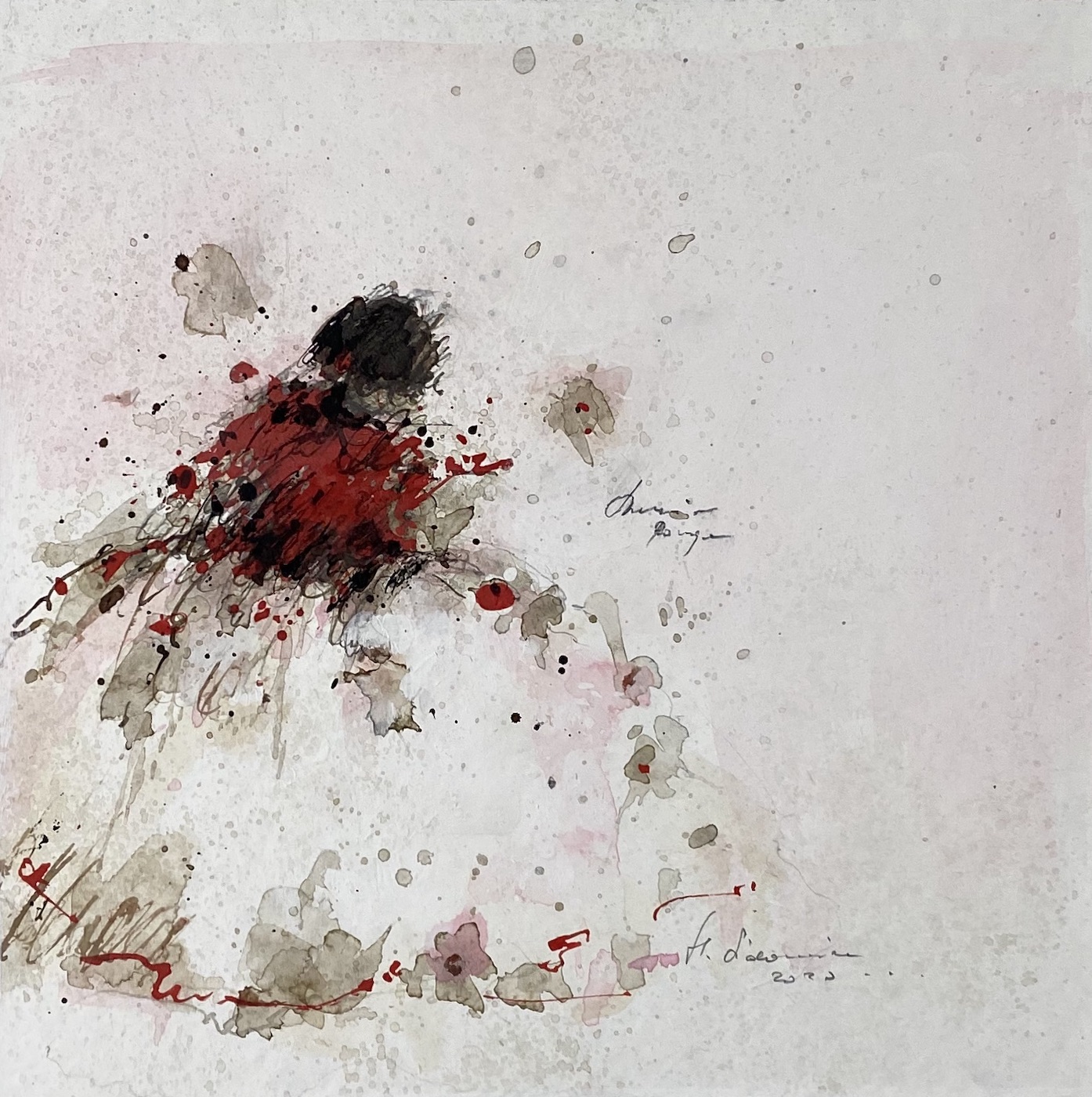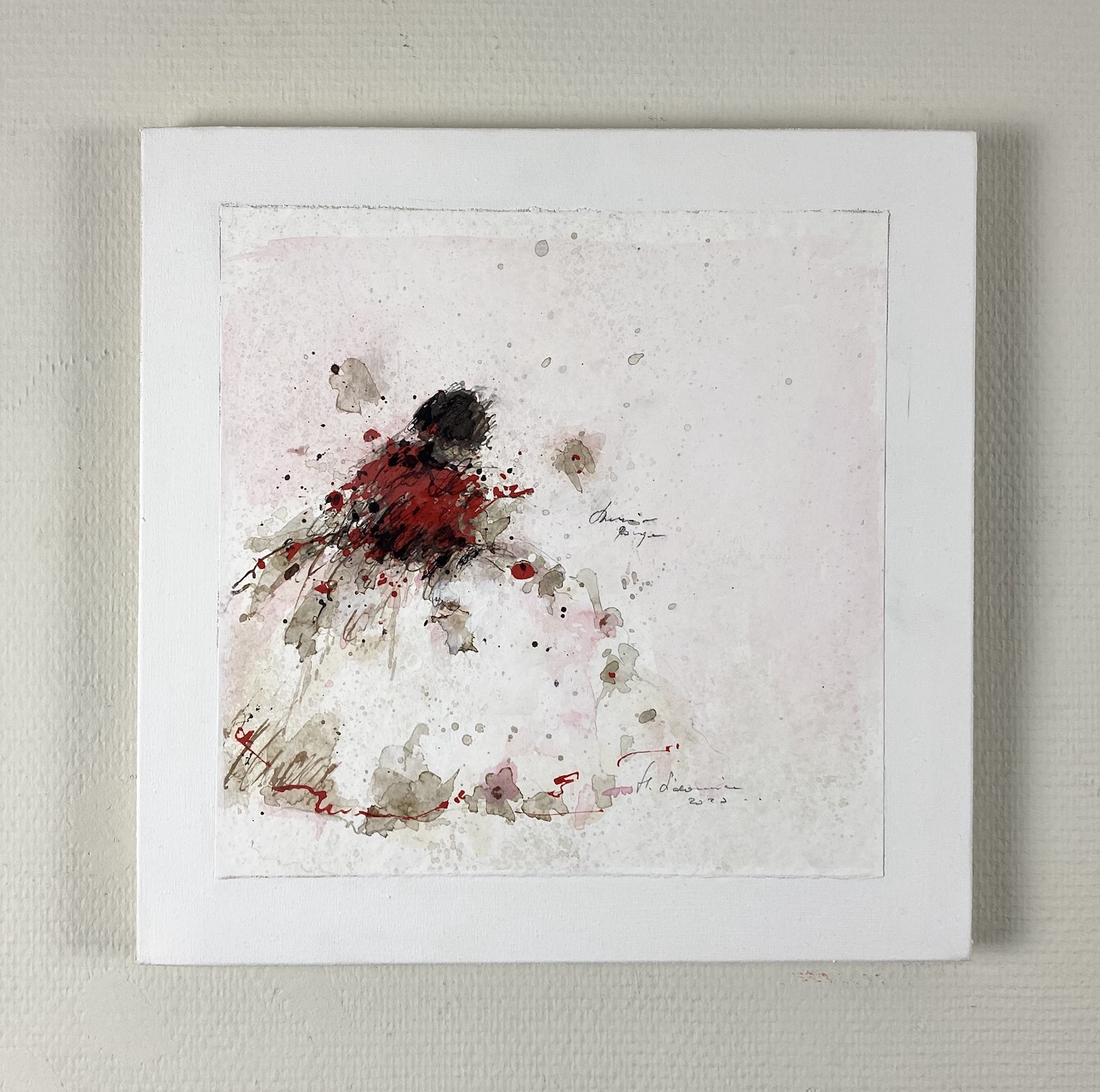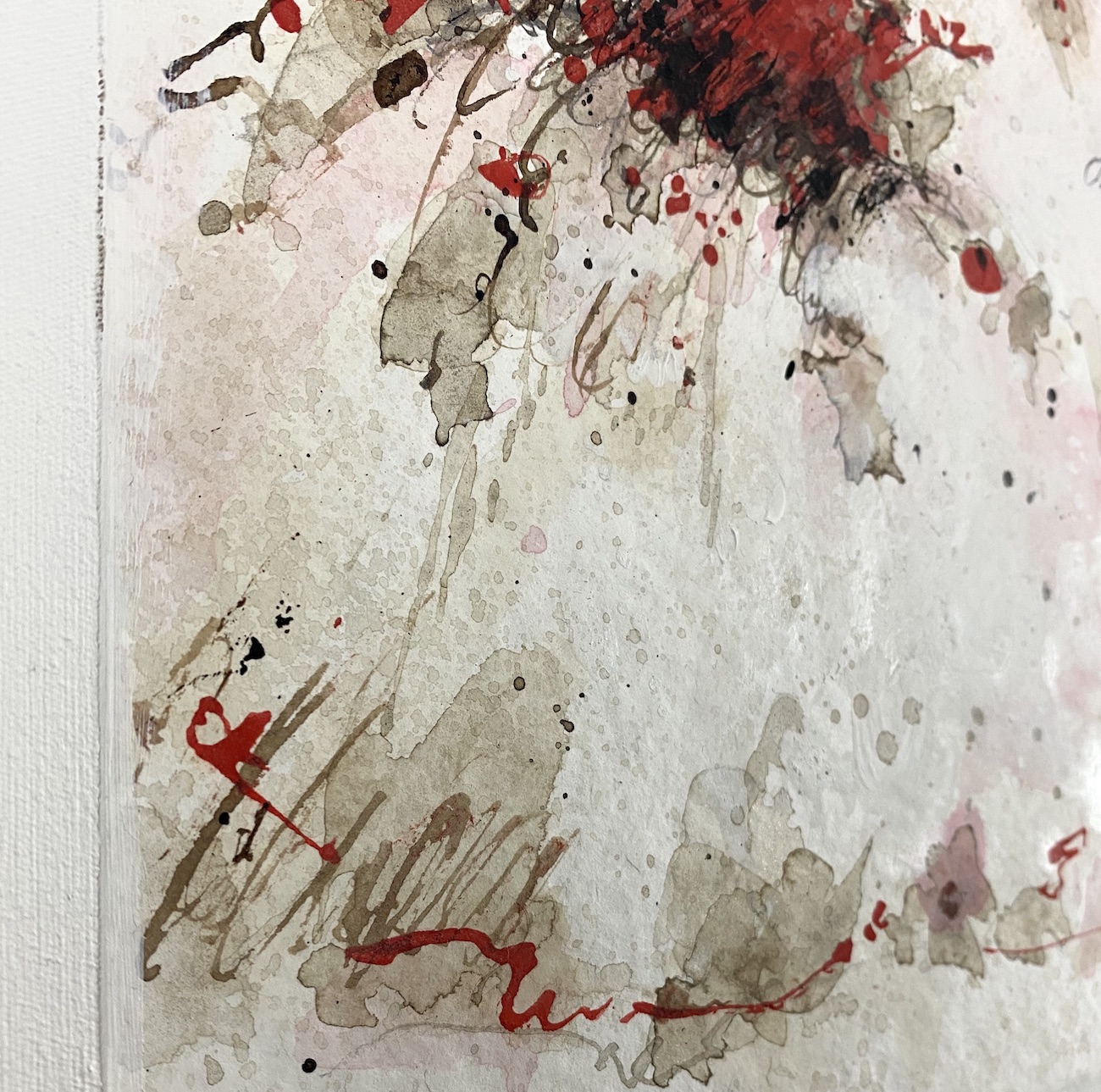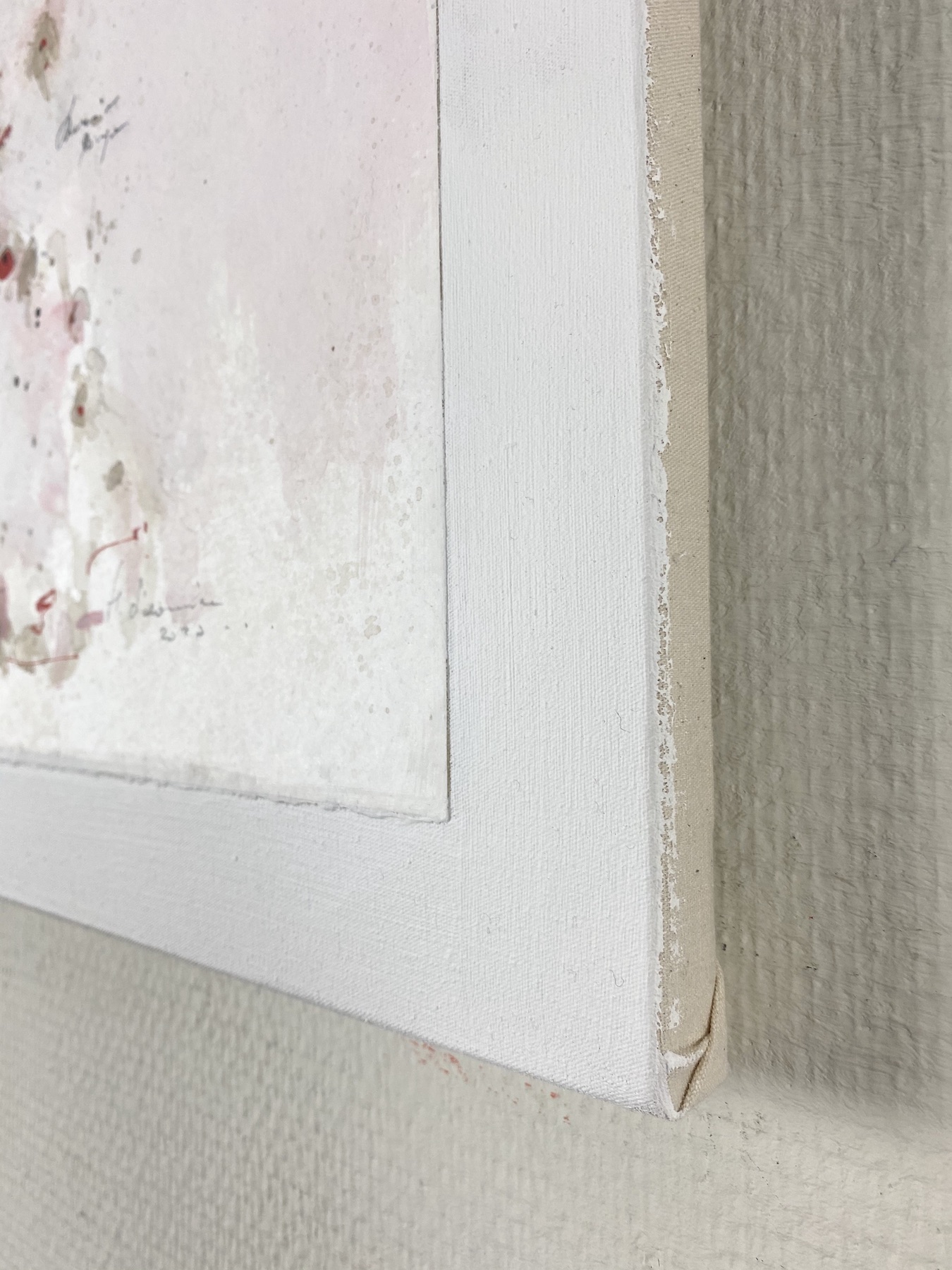 about the artwork :
Ménine rouge , 2020
about the artist :
Forging links between past and present, word and image, abstraction and reality, Hanna Sidorowicz's work is defined by opposition and synthesis. She pays homage to the Old Masters (Leonardo Da Vinci, Rembrandt, or Velasquez) and to great American abstract painters, but she also pays homage to novelty, drawing inspiration from the spontaneity and dynamism of the Abstract Impressionists. Her paintings exude a purity and simplicity which conceal a complex creative process, a layered evolution, born of superimposing different textures, mixing calligraphy and drawing, creating a mystery and symbolism which remind references to the past and to scripture.
Thus Sidorwicz questions the meaning of time, the importance of the past in the creation of the new, and builds her own world somewhere in the space in between. The compositions themselves grow out of this duality: ethereal, sometimes melancholy, figures are juxtaposed with a solid, architectural backdrop, uniting the divine and the earthly, giving presence to the immaterial, creating a world that is as subtle as it is striking.

This Sidorowiczian universe, made of angels, the faces of wise old men and colored sketches inspired by the canvases of the great masters of the 20th century, produces a cultivated and refined work, a sort of visual thought incarnated in colored matter and line.
INV Nbr. sidh_2044
unique artwork

Shipping
Shipping under 7 to 10 days.
When you receive your artwork, you will be able to return it and get your money back within 14 days after without having to justify yourself, of course if the artwork is not damaged.
Questions ?
Do not hesitate to contact us if you have any question about this artwork, the artist or if you want some suggestions to start or complete your personal collection. Please call us at +33 1 53 30 00 10 or by email yannb@enviedart.com