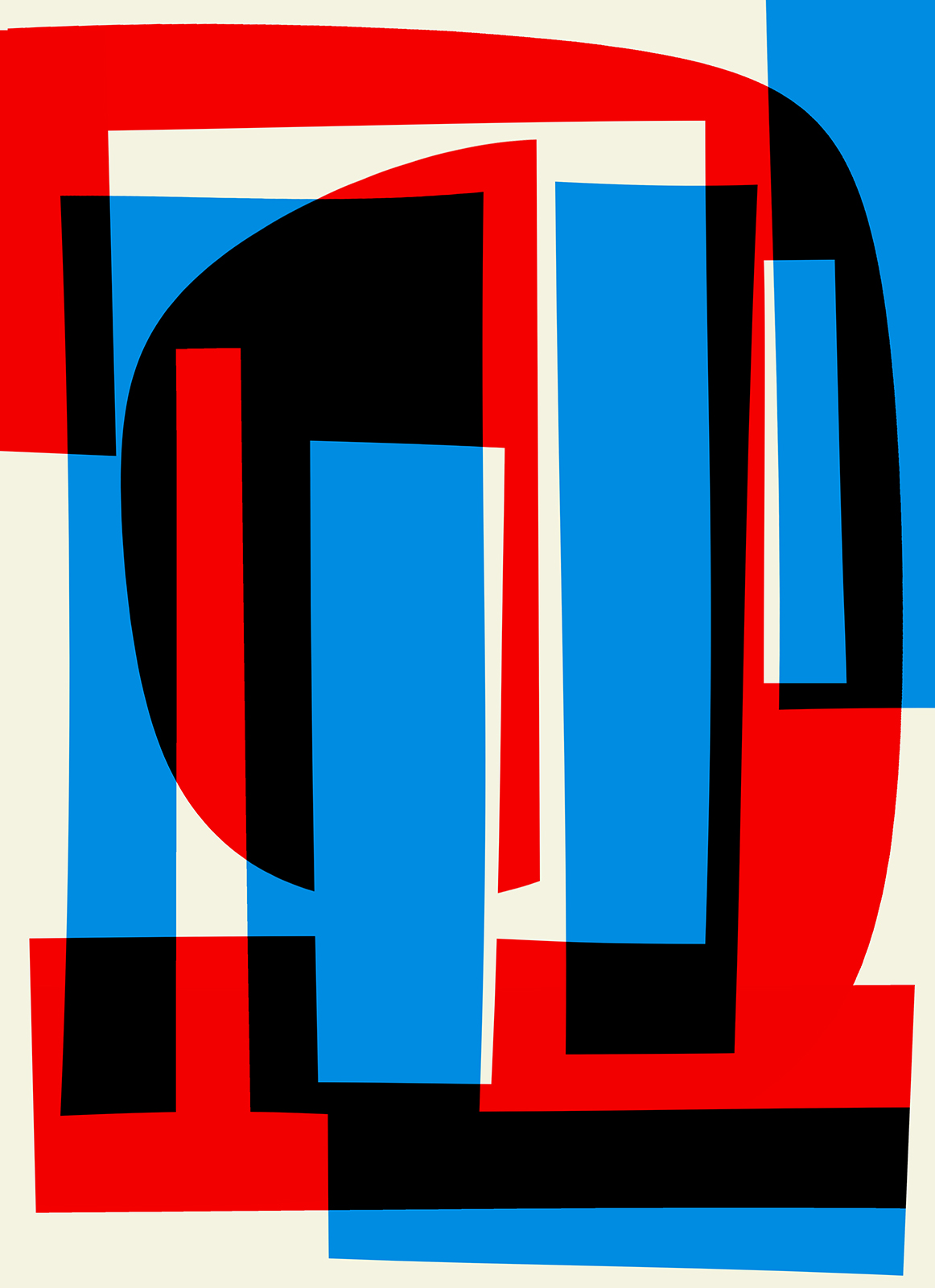 about the artwork :
Composition 5/5 , 2019
about the artist :
After a successful career in advertising as an artistic director, Marcel Ceuppens became a full-time artist in 2012, first as illustrator, then as a painter. Sleek lines, a reduced range of colours, bowler hats and touches of formica: the artist draws directly from the codes of art and design of the 1950s to create his prints.

The artist is attracted to contemporary art and is a great fan of Pop art, but mid-century design had a major impact on him. He is inspired not only by painting or sculpture, but also by architecture, design, photography, film or music. It is easy to see through his work influences such as Calder, Picasso, Le Corbusier and Henry Moore, as well as being very contemporary.

Marcel Ceuppens' past as an advertiser is expressed in the lively, daring and luminous style of his art. In his highly conceptual digital paintings, he often explores themes of disconnection, complacency and detachment as a universal aspect of daily existence. Many of his works are centred around a faceless man dressed in a costume, located in various dreamlike places. This paintings ask the question of our place in the world.

His work takes a new direction in 2013, with a series of neo-modernist paintings. Larger, more colourful and more extroverted, he creates less conceptual compositions. He works and re-works his abstract compositions by moving, sliding, changing and shaping the confusing coloured shapes in any possible position and direction until it works.
INV Nbr. ceum_009B
Edition of 10 copies
Paris VIII
Price : 4,190 US$
Shipping
Shipping under 7 to 10 days.
When you receive your artwork, you will be able to return it and get your money back within 14 days after without having to justify yourself, of course if the artwork is not damaged.
Questions ?
Do not hesitate to contact us if you have any question about this artwork, the artist or if you want some suggestions to start or complete your personal collection. Please call us at +33 1 53 30 00 10 or by email yannb@enviedart.com