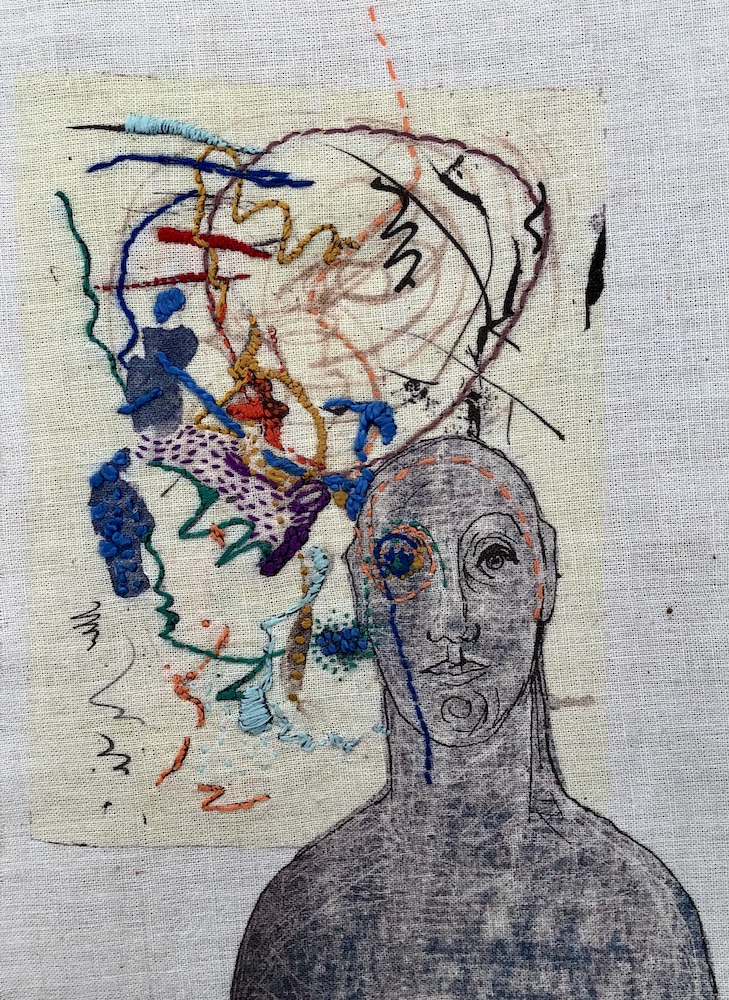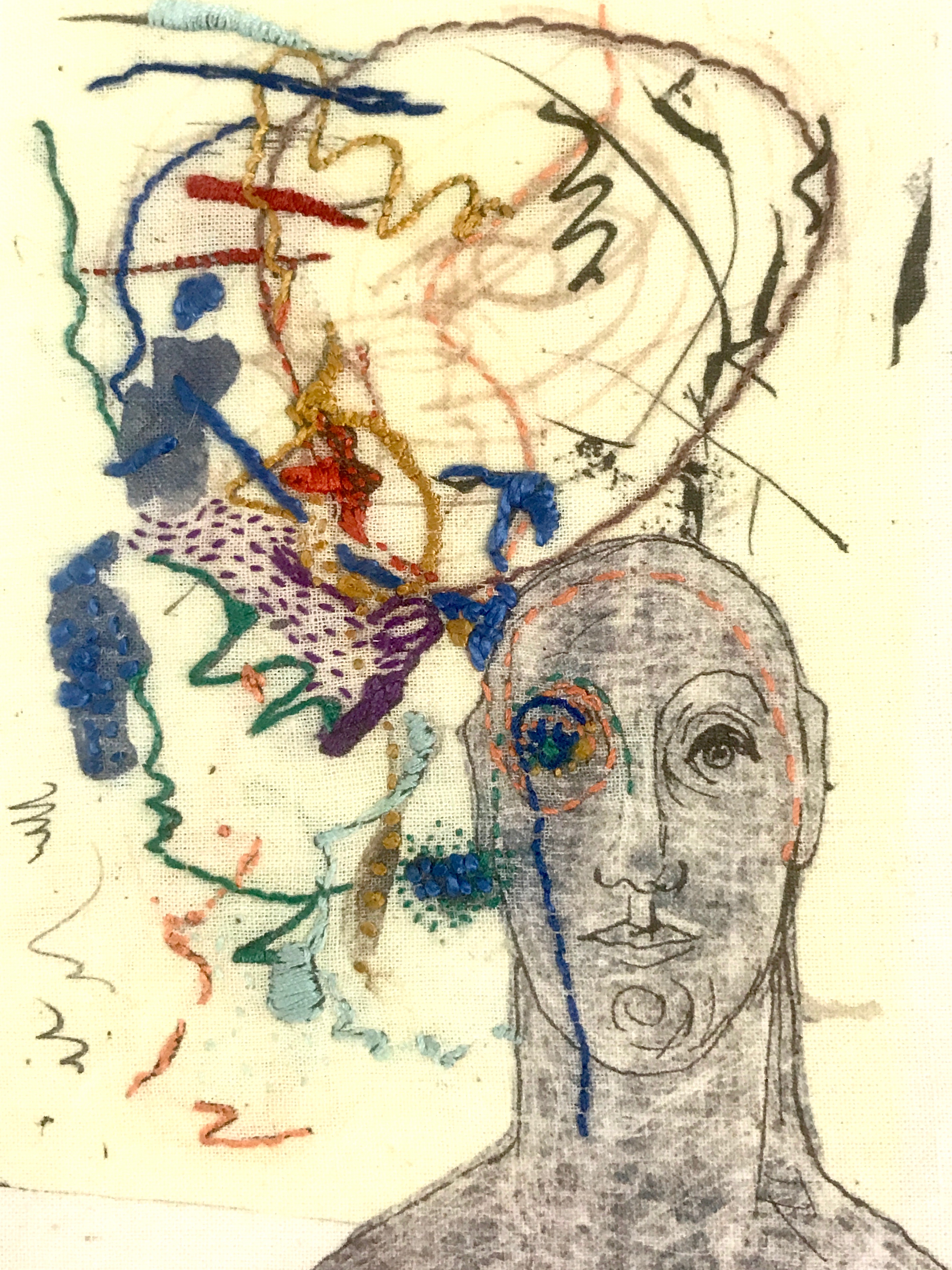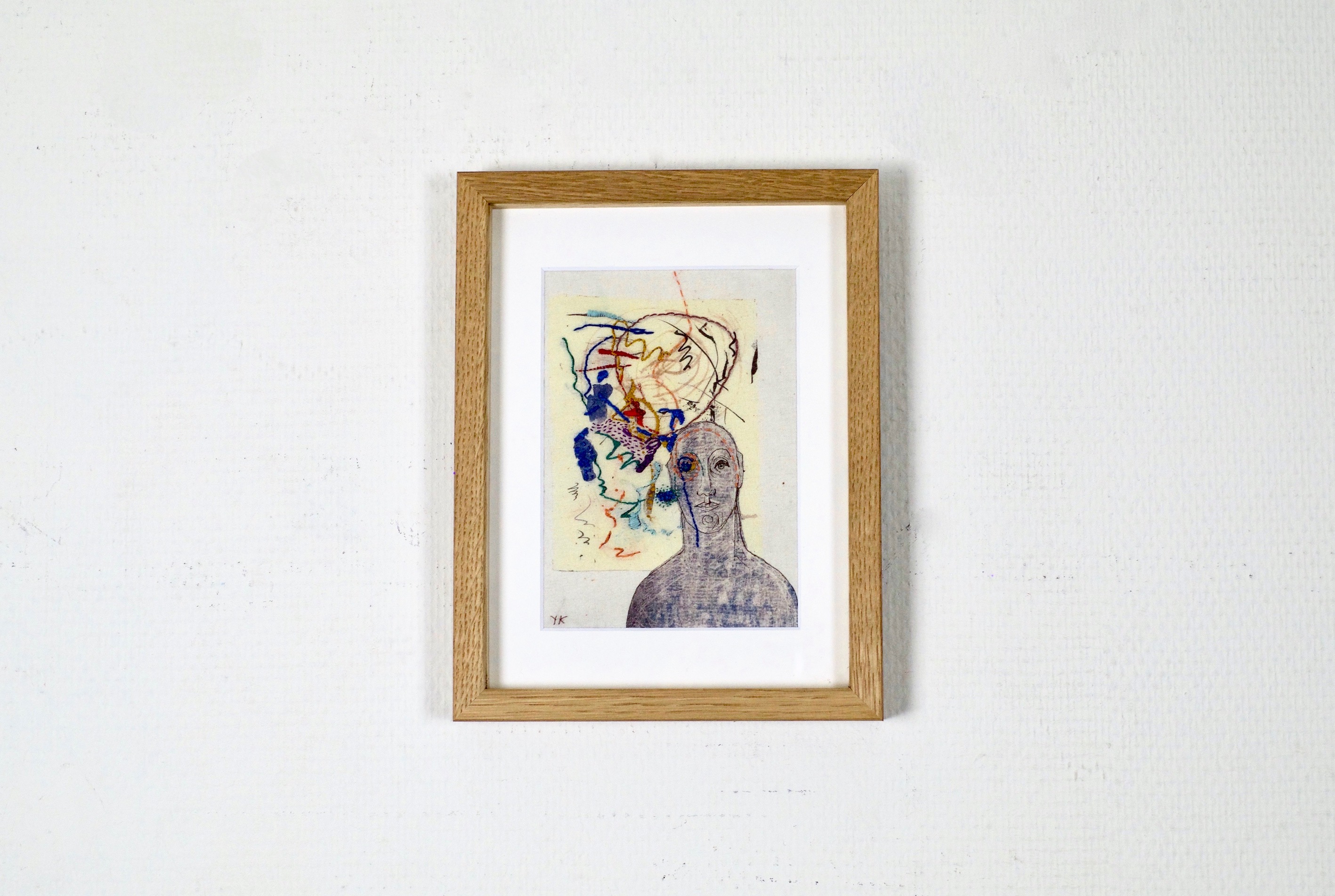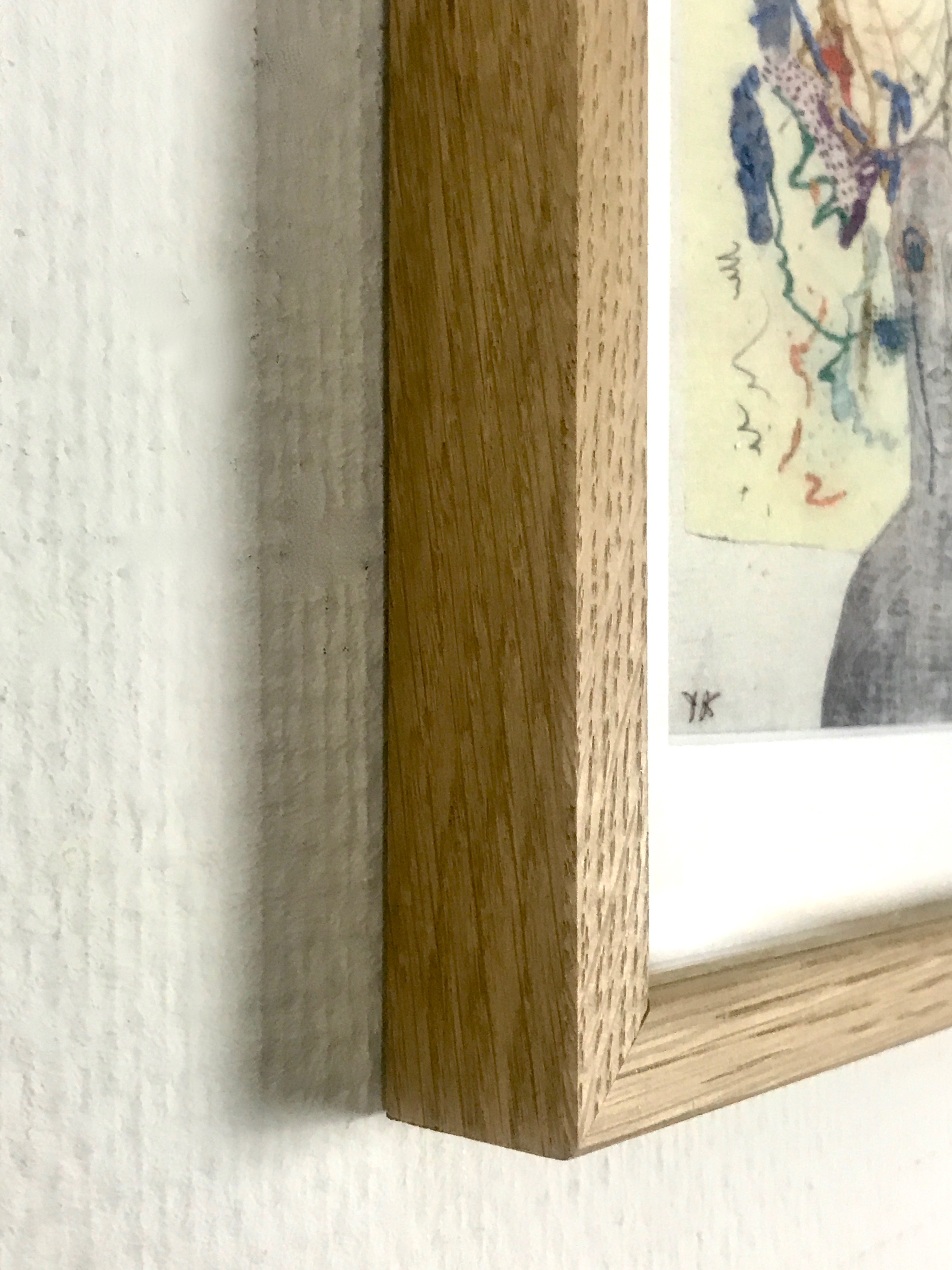 about the artwork :
Poésie 19 , 2021
about the artist :
It is difficult to distinguish the sculptor from the painter and the photographer, given the extent to which Yanne Kintgen's works challenge, echo and complement each other. Paintings, photographs and sculptures are all part of the same process. If we ask her about the genesis of her work, Yanne immediately tells us about "Him". She calls him her emblematic figure, her hieratic character, at once mysterious, anonymous and yet identifiable, omnipresent in her work.

To enter Yanne's world is to accept immediately to follow "Him". Many of the evils of our society and its recurring themes are there: loneliness, isolation, discrimination, networks, incommunicability, individualism, the relationship between the self and others. "Him" as a source of inspiration, can also be inspired and reach out to others or to the beyond; it has its double, its triple, its infinite.

Her works make one want to know more and more, to question oneself, to laugh, to pray, to revolt, to be moved, with her; and to continue like "Him", to follow his path indefinitely. They cheerfully lead us to affirm our human condition in love of our self and others, the respect for difference, the search for meaning, and in the observation, in the midst of an infinitely varied whole, of a uniqueness that brings us all together.

In her series "Un moment de flottement", the body is at a standstill, isolated, a witness object, this suspended character is like an anomaly. Put at a distance, in different contexts, like a strangeness, it only perceives an echo of its presence in the world. But by assimilating the past and facing the uncertain, the transient in its process of reflection and renewal becomes a source of creativity and freedom. It is not a struggle to free oneself from temporality but a struggle to inscribe oneself in it.
INV Nbr. Kiny_508
unique artwork
Paris VIII
Price : 990 US$
Shipping
Shipping under 7 to 10 days.
When you receive your artwork, you will be able to return it and get your money back within 14 days after without having to justify yourself, of course if the artwork is not damaged.
Questions ?
Do not hesitate to contact us if you have any question about this artwork, the artist or if you want some suggestions to start or complete your personal collection. Please call us at +33 1 53 30 00 10 or by email yannb@enviedart.com