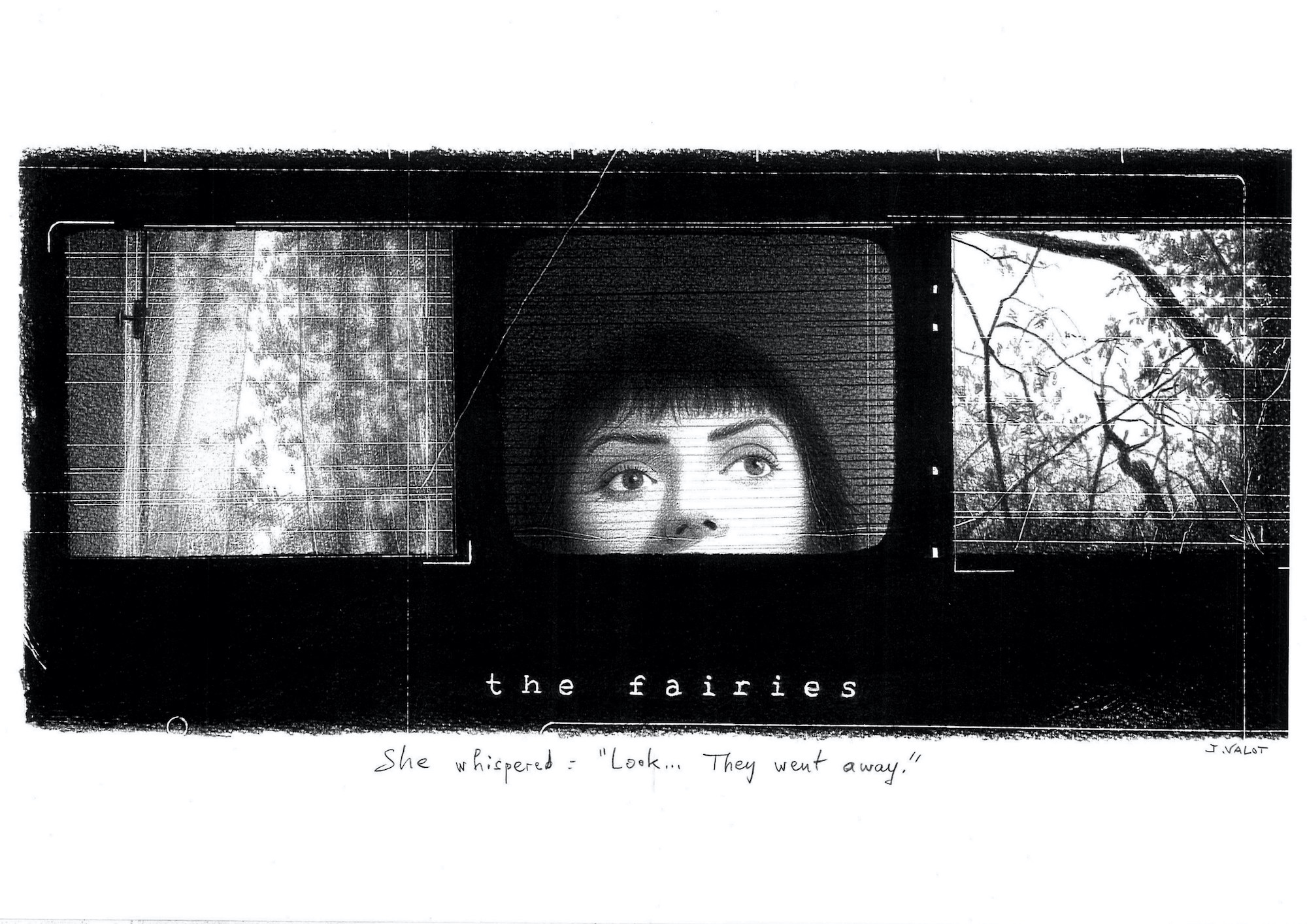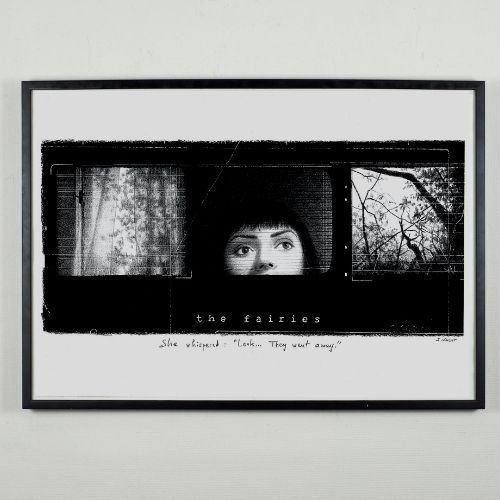 about the artwork :
The fairies , 2020
about the artist :
As a teenager, Jacques Valot developed a passion for cinema. He turned towards the seventh art by working for twelve years in the film press, as a critic and editorial secretary. In the 90s, he began working in advertising copywriting, in parallel with illustrating for the press and publishing. He then became an illustrator for the culture section of Le Monde for five years, then began to exhibit his personal work from 2004.
Jacques Valot's drawings are realistic. Through this realism, he tries to make you feel a certain strangeness that goes further than illusion. Directly inspired by the works of Hitchcock, Buñuel, Murnau or Lynch, his works are mainly in black and white, as a nod to the black and white films and old family photos of his childhood.  For him, it is an exciting filter because from the outset it is stylized, archaic, both intimate and collective. Like Cocteau and his idea of "death at work", he likes to create images like one creates ghosts, in order to anticipate nostalgia.
"Sometimes my real memories are mixed with bits and pieces of film or paintings. It's this sweet delirium of memory that interests me aesthetically: all in slips, superimpositions, stitches, unexpected rhymes, it comes from musical collage, from sampling. As a draughtsman, and although I don't use any technology, I feel close to certain electronic music composers. »
Jacques Valot's work has earned him numerous exhibitions in France but also in Pilsen in the Czech Republic, New York, London, Brussels, Amsterdam, Bratislava in Slovakia, Schönsee in Germany, and Tokyo.
INV Nbr. valj_083
unique artwork
Internet
Price : 780 US$
Shipping
Shipping under 7 to 10 days.
When you receive your artwork, you will be able to return it and get your money back within 14 days after without having to justify yourself, of course if the artwork is not damaged.
Questions ?
Do not hesitate to contact us if you have any question about this artwork, the artist or if you want some suggestions to start or complete your personal collection. Please call us at +33 1 53 30 00 10 or by email yannb@enviedart.com