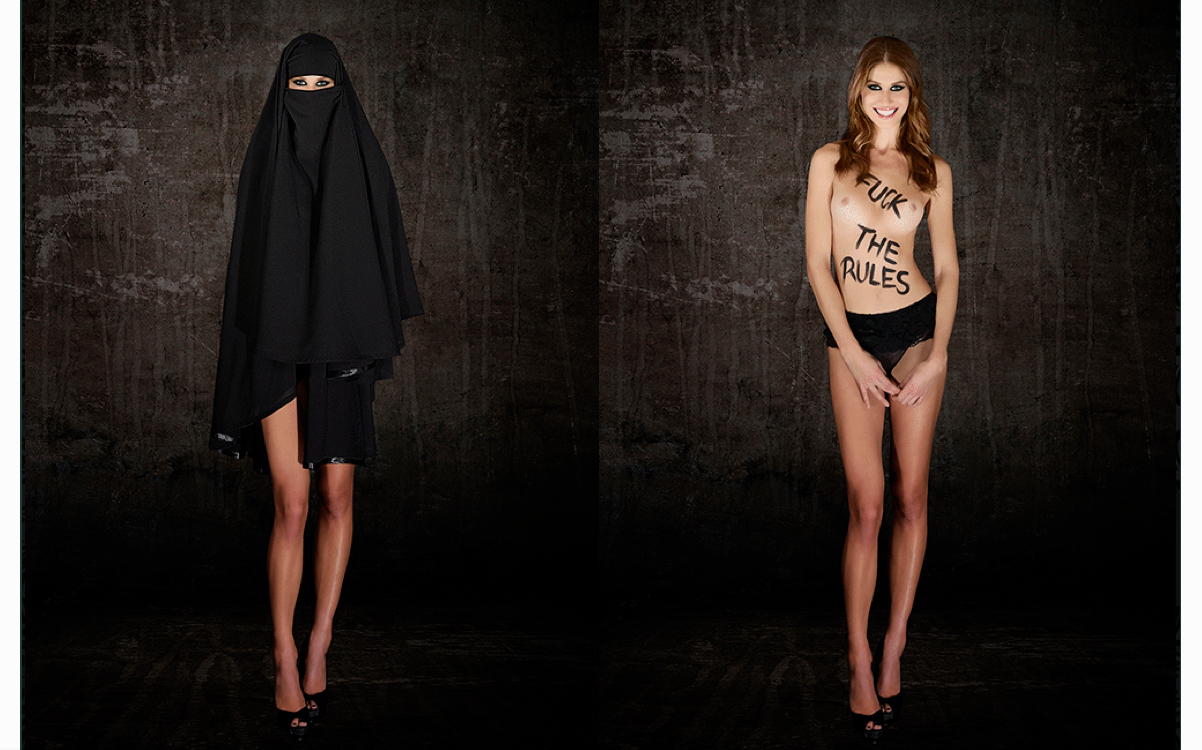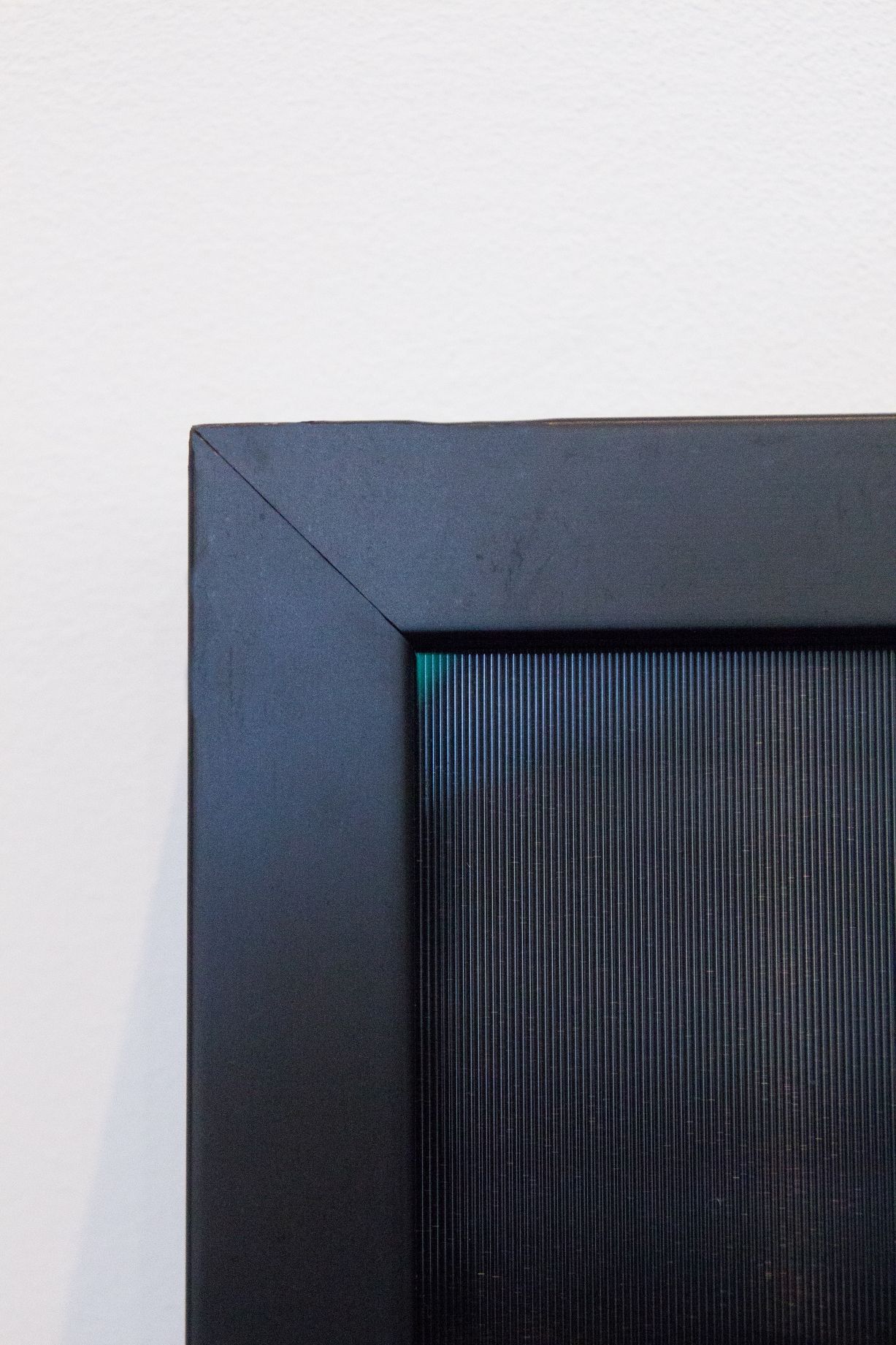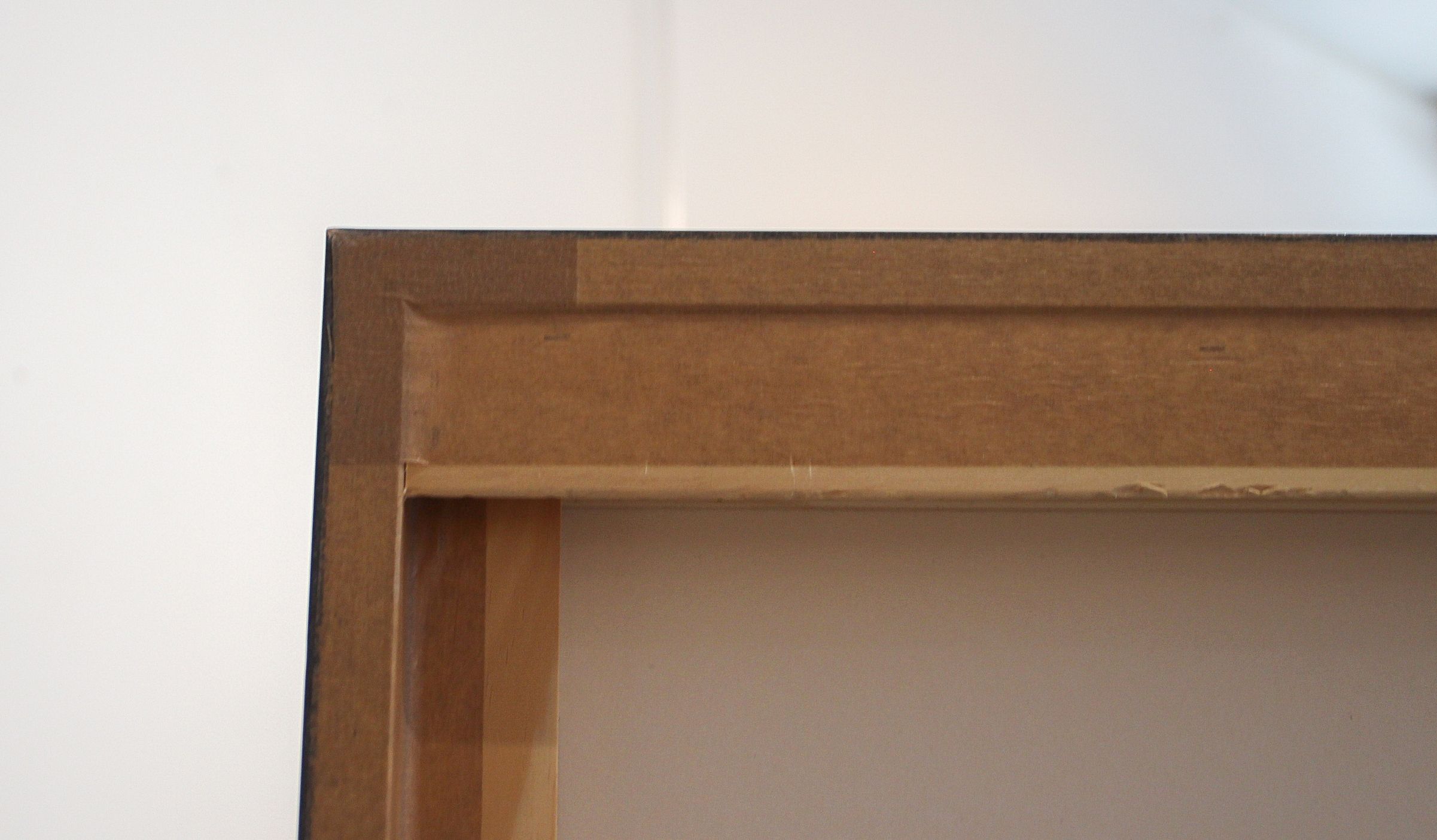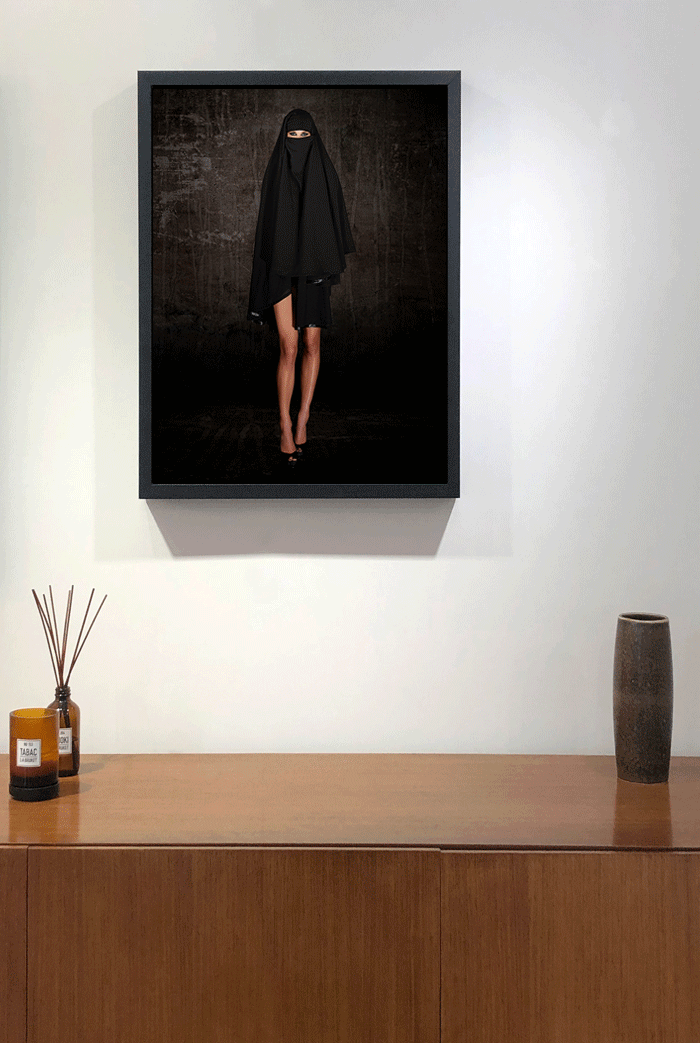 about the artwork :
Fuck the rules (Loin) , 2019
about the artist :
Drawing her inspiration from the grand masters of photography – Avedon, Lindbergh, Newton or Toscani, amongst others – Cécile Plaisance uses lenticular printing to allow the viewer to dress or undress the models, real women, barbies, idealized beauties that are everywhere around us. This time though, the models, whether human or doll, have an unapologetic way of looking right into the camera, as a way of reclaiming their right to display their charms, to seduce, to pleasure… in other words to live hedonistically, regardless of religion, the male gaze or cultural boundaries. A fun tribute to all women with Cécile's humour: it's a statement !

As Cécile's photography progressed, she linked Barbie to the women of today - all the while playing with her femininity, as the icon took on many lives while juggling her daily life as wife, mother, friend and lover. She was doing what all women do and thoroughly enjoying it: flirty in her convertible; sexy on the beach; powerful as executive of her own company, autonomous, ageless, and in the end - alone as beautiful women can be in life - a Stepford wife no longer. Cécile also added humor to the Barbie mix by targeting men who absolutely expect sexiness in their women even while assuming everyday responsibilities.

Over and above the myth of woman as object, the artist elevates the idol of our collective childhood by supporting the challenges of women today to defend their rights, their desires and their hard-fought freedom. The nun's cloak and the burka of a veiled woman now suggests that behind one woman's outer persona, is another one hiding. From complex subtleties to bold statements, Cécile Plaisance's artistic eye has found them all. Despite the differences in cultures, in clothes and fashion, and the diversity of paths taken, women aspire to live fully and intensely their multi-faceted lives and no Taliban will ever change that. In capturing the essence of all women in the perfect body of one, the artist has created a genre uniquely her own yet accessible to all. She uses the technique of lenticular photography by super imposing images : Barbie appears to undress depending on one's position in front of the photo.

What if God were a woman? "Fuck the rules" is her series of photos that ignores established precepts and, instead, delivers an open perspective in which men and women accompany one another religiously, like complementary souls. Far from the mummifying codes of religion, Cécile Plaisance invites us into a subtle and sensual freedom of the senses, where a woman is seen as a female pope, the exclusive mistress of her own decisions.

In her latest series of black and white photos on paper, Cécile travelled to South Africa where she met elephants and big cats, photographing them alongside model Olga Kent. Immersed with accuracy in a nature unfortunately in danger, she wanders freely and in perfect osmosis with the wild fauna.
INV Nbr. plac_286B
Edition of 2 EA + 8 copies

Shipping
Shipping under 7 to 10 days.
When you receive your artwork, you will be able to return it and get your money back within 14 days after without having to justify yourself, of course if the artwork is not damaged.
Questions ?
Do not hesitate to contact us if you have any question about this artwork, the artist or if you want some suggestions to start or complete your personal collection. Please call us at +33 1 53 30 00 10 or by email yannb@enviedart.com