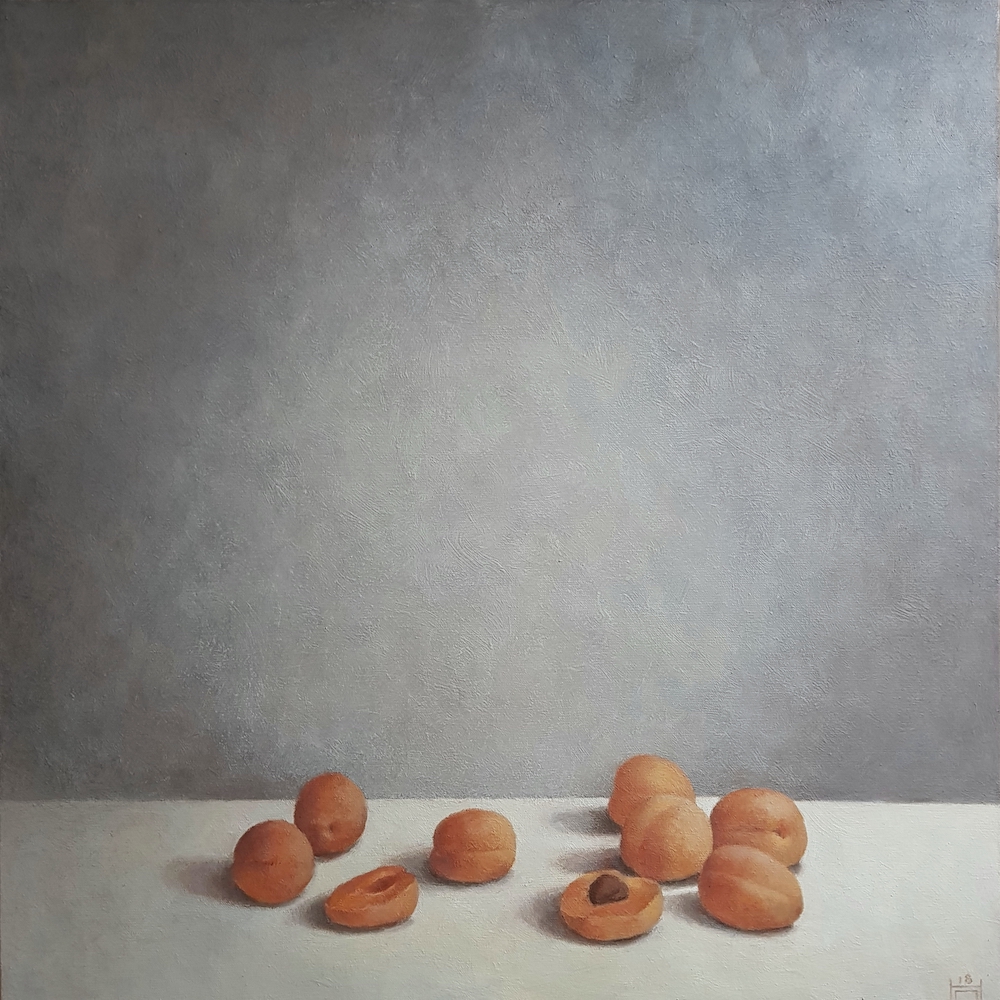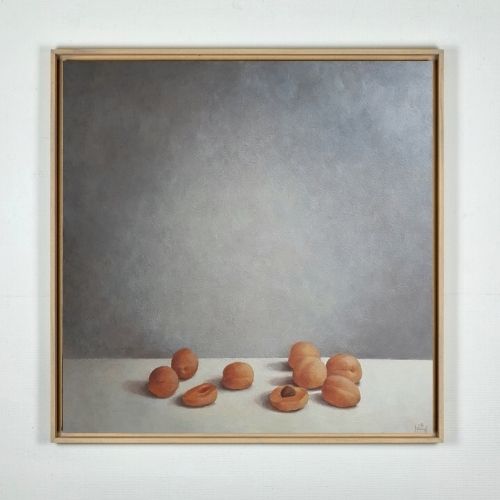 about the artwork :
Composition aux abricots , 2018
about the artist :
Nadejda Pastoukhova's still lifes are distinguished by their monochrome atmosphere and by the slight blur that surrounds her compositions. Her works, poetic and meticulous, are simple and free of any superfluous details. After having practiced drawing with dry pastels, this practice has largely influenced her painting. "I have taken up the ancient technique of encaustic on canvas. The texture of my work is reminiscent of a mural fresco, with a matte surface finish. A work in the dry techniques of engraving completes my know-how and my mastery in the artistic field." explains the artist. Rather than smooth and shiny finishes, the painter favours a vaporous effect that echoes the memories of her childhood. Delicate, her paintings represent simple objects that have a distinctive importance for her.
Attracted to painting from an early age, Nadeja Pastoukhova remembers precisely the birth of her passion: "It began when one day I saw a painter making a beautiful landscape of cherry blossoms. The image of this idyllic scene remains fresh and intact in my memory. ". Working in her Parisian studio in the 14th arrondissement, surrounded by freshly painted pictures, paint pots and art books, she gives painting and drawing lessons to students of all levels.
Composition aux abricots , 2018
Encaustic and oil on canvas
31 x 31 in (80 x 80 cm), Frame : 34 x 34 in
INV Nbr. pasn_92
unique artwork
Internet
Price : 3,410 US$
Shipping
Shipping under 7 to 10 days.
When you receive your artwork, you will be able to return it and get your money back within 14 days after without having to justify yourself, of course if the artwork is not damaged.
Questions ?
Do not hesitate to contact us if you have any question about this artwork, the artist or if you want some suggestions to start or complete your personal collection. Please call us at +33 1 53 30 00 10 or by email yannb@enviedart.com