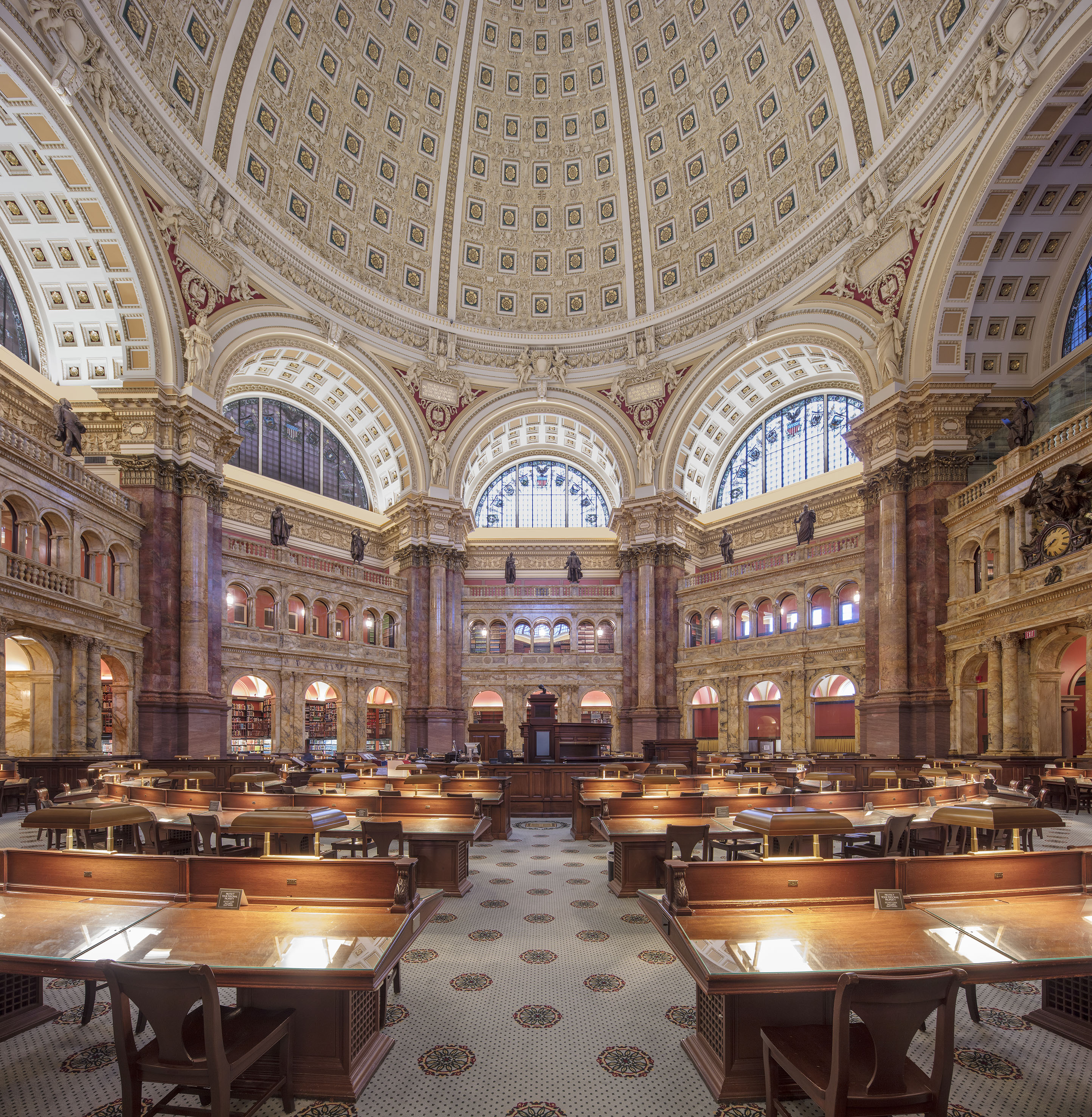 about the artwork :
Library of Congress IV Washington , 2017
about the artist :
The pictures of the german photographer Reinhard Görner convey with an intimacy, depth and mystery at the same time. With his large-format camera Görner orchestrates monumental rooms like sketches of characters. The beholder is invited to follow the photographer's eye and he will be drawn into an inner space of essential tranquility.

The lightness in these pictures, the impression of depth and dimension are brought forth by a sophisticated and skilled application of photographic tools.

Reinhard Görner's photographs not only capture the beauty of the rooms they show they will actually speak to the beholder by uncovering his own innate feeling for space and dimension. The cautiously drawn circular arcs and coffered ceilings of the architecture, framed by the edges of the image, invite the spectator to step into the space and follow his own imagination. By this perspective the individual character of each site reveals itself. The spectator is either invited to wander or he may give his eyes a rest dwelling on details. The impression of space is always part of the viewers pleasure.
Görner's photographs refer to the spatial vastness great architecture has been celebrating through history and brings to reminiscence architectural periods and places, when beauty and tranquility were identical.
Library of Congress IV Washington , 2017
Fine Art Lightjet Print, mounted on aluminum, plexiglass or resin
Image : 51 x 50 in (130 x 127 cm)
INV Nbr. gorr_090
Edition of 2 EA + 25 copies
Internet
Price : 7,375.43 $
Shipping
Shipping under 7 to 10 days.
When you receive your artwork, you will be able to return it and get your money back within 14 days after without having to justify yourself, of course if the artwork is not damaged.
Questions ?
Do not hesitate to contact us if you have any question about this artwork, the artist or if you want some suggestions to start or complete your personal collection. Please call us at +33 1 53 30 00 10 or by email yannb@enviedart.com