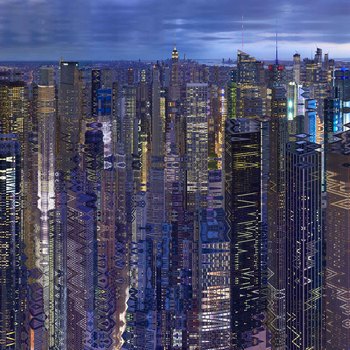 Jeu de lignes
06 - October 27, 2018
It is with great pleasure that we are presenting the latest photographs of Didier Fournet, Mikael Lafontan and Reinhard Görner.
In search of their own aesthetic ideal, these three photographers capture the graphic lines building their respective environments. The urban vibrations of Didier Fournet's photographs respond to the serenity of the snow-covered landscapes of Mikael Lafontan's new Baikal serie. As for Reinhard Görner, he succeeds in capturing the elegance, all in symmetry, of the Paris libraries.
Learn more about the exhibition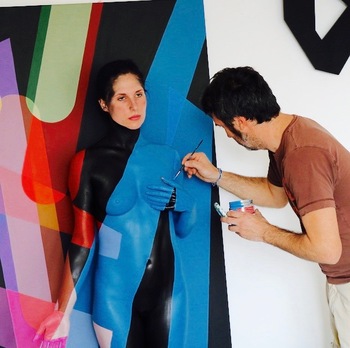 Solo Show Nicolas Dubreuille
13 - September 30, 2018
Come celebrate the start of the new school year with Nicolas Dubreuille works !
Surrounded by his works, Nicolas Dubreuille will realize a body-painting artistic performance.
Master of illusion and transparency, Nicolas Dubreuille plays with colours, reliefs and materials. Between abstraction and figuration, the artist multiplies the techniques and supports within his drawings, paintings, sculptures and photographs.

At the frontiers of art history and design, our artist has created a pop, playful and minimalist universe.

Opening Thursday 13 September
From 19h to 21h - Body-painting at 19h30
In the presence of the artist


Learn more about the exhibition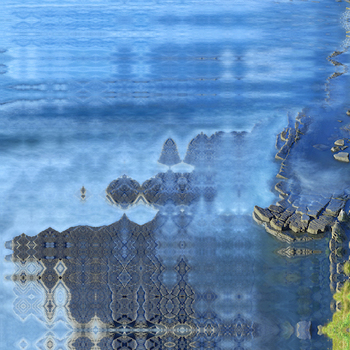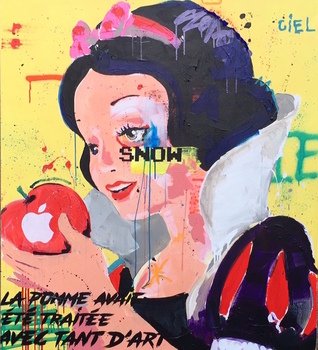 Summer Exhibition !
June 28 - July 27, 2018
Let's celebrate summer with our sunny exhibition ! We invite you to discover the latest shining creations of our artists.
Elise Oudin Gilles reveals "Focus", a series inspired by circular shapes where colours and movements resonate harmoniously on canvas.
Edouard Buzon reconstructs reality with unique pigments. In his compositions, the painter immerses us in a dreamlike world.
Cieu is back with its traditional eccentric works ! We love his comic and street-pop universe.
Learn more about the exhibition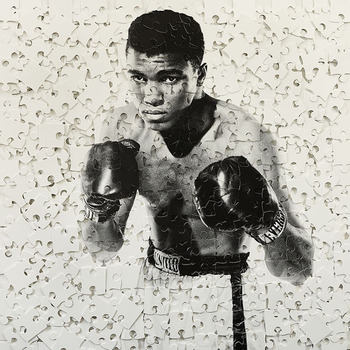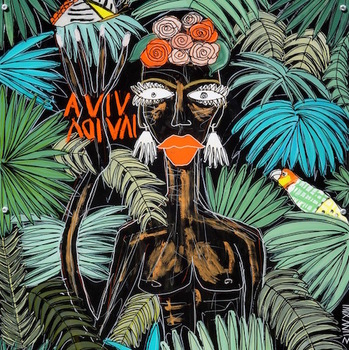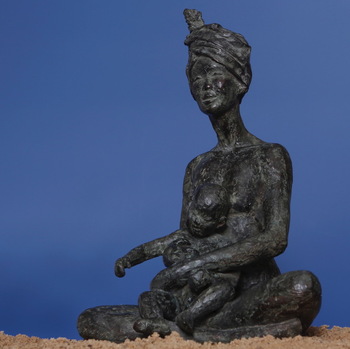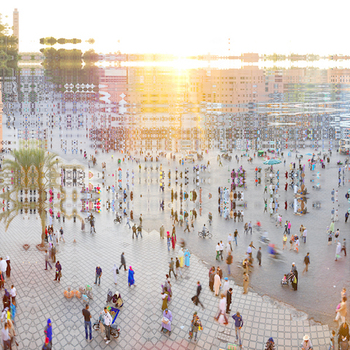 Vues de l'Esprit
April 5 - May 19, 2018
We are very pleased to present the new exhibition "Vues de l'esprit", which plays with the relationship between look and knowledge. What do we really see ? Can we look beyond the appearances ?
Three artists are honored this month :
The photograph Didier Fournet, new member of the Envie d'Art team. His series "Vibrations" plays with the boundaries of visible and audible by transforming landscapes into sound waves. Nemo Jantzen works the ideas of depth and reality through his portraits, which are a constellation of other scenes or an assembly of wires. The portrait is not only the reflection of a form, but also the mirror of a mind. Reinhard Gorner, with his monumental photographs of libraries, suggests a real staging of the richness of the mind, revealed by the colossal architecture of the place.
Learn more about the exhibition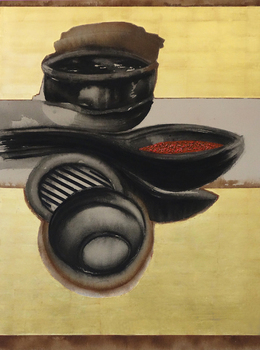 Etat de grace
January 25 - February 24, 2018
To start this year with energy and grace, we have decided to honor the latest creations of our artists, combining strength and softness.
We look forward to presenting you Patricia Erbelding's aerial paintings, Hanna Sidorowicz's portraits, Nadejda Pastoukhova's still lifes, Madhu Basu's gold-leaf canvases and Peter Hoffer's incomparable landscapes.
Learn more about the exhibition