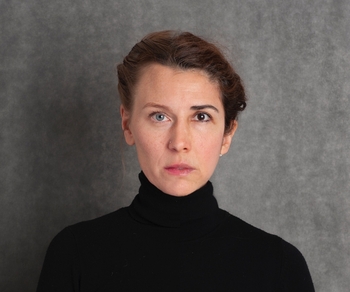 Artist Focus: Ana D. & Noora K.
from September 20, 2022
This year we were introduced to the Finnish-Mexican artist duo Ana D. & Noora K. through the intermediary of a collector, whose moving lenticular photographs immediately captivated us. Ana Dominguez-Lombard was born in 1974 in Veracruz, Mexico, and Noora Kulvik in 1979 in Helsinki. After her career as a graphic designer in Mexico, Ana moved to Europe to pursue photography. Noora graduated as a visual artist in 2001 and worked independently until 2015 when the two artists decided to work together. Today the duo lives and works in Geneva. Their subtle visual language is based on the play between movement and transparency, which they capture through photography.

Their inspirations ? "We are mainly concerned with the long-term effects of our actions on the future of our planet and living beings. In particular about our capacity to adapt and mental well-being in the face of the rapid transformation of the environment and the harmful effects of the consumer society. It is like reading the rules of a board game or a newspaper and then trying to solve a problem in theory to propose a pictorial solution." Working in a duo allows them to have a double critical point of view on thier work. It is at this point that the "debate" takes place, to convince the other of an idea, a vision, to succeed in finding ourselves in the same place. After this theoretical stage, they enter into the pleasant aspects of creation. They use waste, plastics, papers, or other recovered materials and include them in the staging for the shots. Movement and the illusion of transparency are integral parts of their artistic language: "It is the tool that best represents the fragility of the moment and the interconnectedness of energies. Using a digital camera, we are always surprised by the unexpected moments that are invisible to the naked eye." The idea of working with movement led them to explore the lenticular technique.

What they wish to share? "It is above all the immense admiration and curiosity we feel towards nature and human beings that we seek to share. We want to raise awareness of the future of our planet, with an approach that is more poetic than disturbing, by giving photography a pictorial dimension through textures, movement, light, and transparency. Thanks to this ambiguity, the more time spent in front of a piece, the more subtle details are discovered, and the greater the emotion, we hope, will be."

See the works of Ana D. & Noora K.