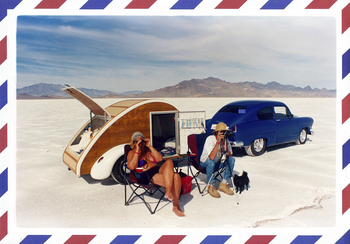 This Christmas, travel with art!
November 20 - December 24, 2020
This year more than ever, escape through art and dream while contemplating the works of our artists from all over the world. Discover our selection of works for Christmas, and offer the most beautiful of journeys. From Bennie's raku ceramics to Jacques Valot's hyperrealist drawings, and from Jeff Robb's lenticular photographs to Atsuko Ishii's surrealist engravings, discover the 15 artists of our selection and their 150 works and let yourself be transported!
The gallery will reopen as soon as possible and in the meantime, we will ensure deliveries as usual. If you would like to see the exhibition by videoconference or for any other information, do not hesitate to contact us: cathy.bombard@enviedart.com (06 80 07 41 89). More than ever, we support our artists and hope that art will continue to make you travel.