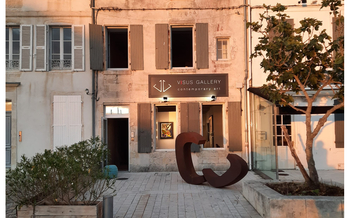 Envie d'Art x Visus Gallery, at Île de Ré !
July 25 - September 30, 2020
For those of you who will have the chance to spend some time on the beautiful Île de Ré this summer, we are very pleased to announce our partnership with Visus gallery, which will be exhibiting the works of our artists until August 31st! The ephemeral gallery is located in Saint-Martin-de-Ré and Antoine Gaussin will be happy to present the works of Cécile Plaisance, Jeff Robb, Peter Hoffer, Nicolas Dubreuille or Nick Veasey.