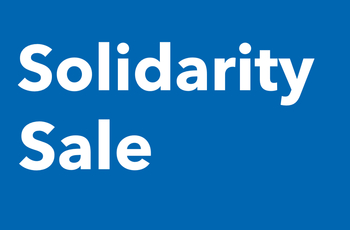 Solidarity Sale
April 21 - May 2, 2020
Faced with the epidemic that is affecting us today, support for care workers around the world and for research to find a vaccine is more essential than ever. We would like to make our contribution to this effort by mobilizing today to offer you a virtual solidarity sale: 15% of the amount collected will be donated to Médecins sans frontières.
Sale from April 21 to May 2, at 6 pm.
15 artists, 100 works.
See the sale here