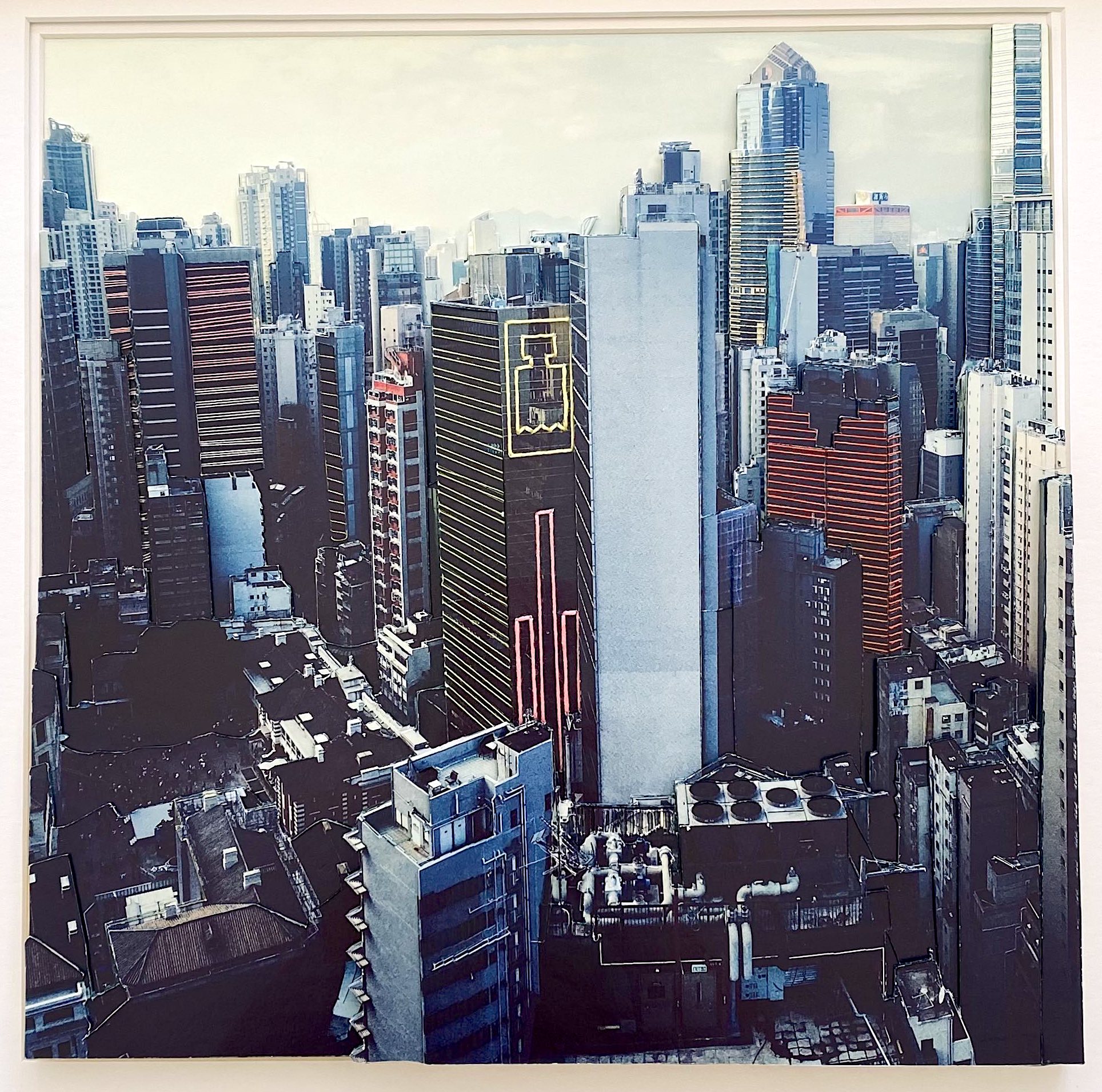 about the artwork :
Blue Hour , 2023
about the artist :
Camille Levert's work is imbued with her life in Hong Kong. Having spent many years roaming the streets with her camera, the city and its iconic neon lights inspire her to create three-dimensional collages that allow her to deepen the process and play with our perception of reality. Meticulous in her collage, weaving and cutting, she creates unique works that take us to the heart of the sprawling city, where we can appreciate its colorful meanders.
Blue Hour , 2023
3D photocollage of 13 prints on archival photo paper, hand-embroidered, framed
21 x 21 x 1.5 in (53 x 53 x 8 cm)
INV Nbr. levc_003
unique artwork
Paris VIII
Price : 5,120 US$
Shipping
Shipping under 7 to 10 days.
When you receive your artwork, you will be able to return it and get your money back within 14 days after without having to justify yourself, of course if the artwork is not damaged.
Questions ?
Do not hesitate to contact us if you have any question about this artwork, the artist or if you want some suggestions to start or complete your personal collection. Please call us at +33 1 53 30 00 10 or by email yannb@enviedart.com