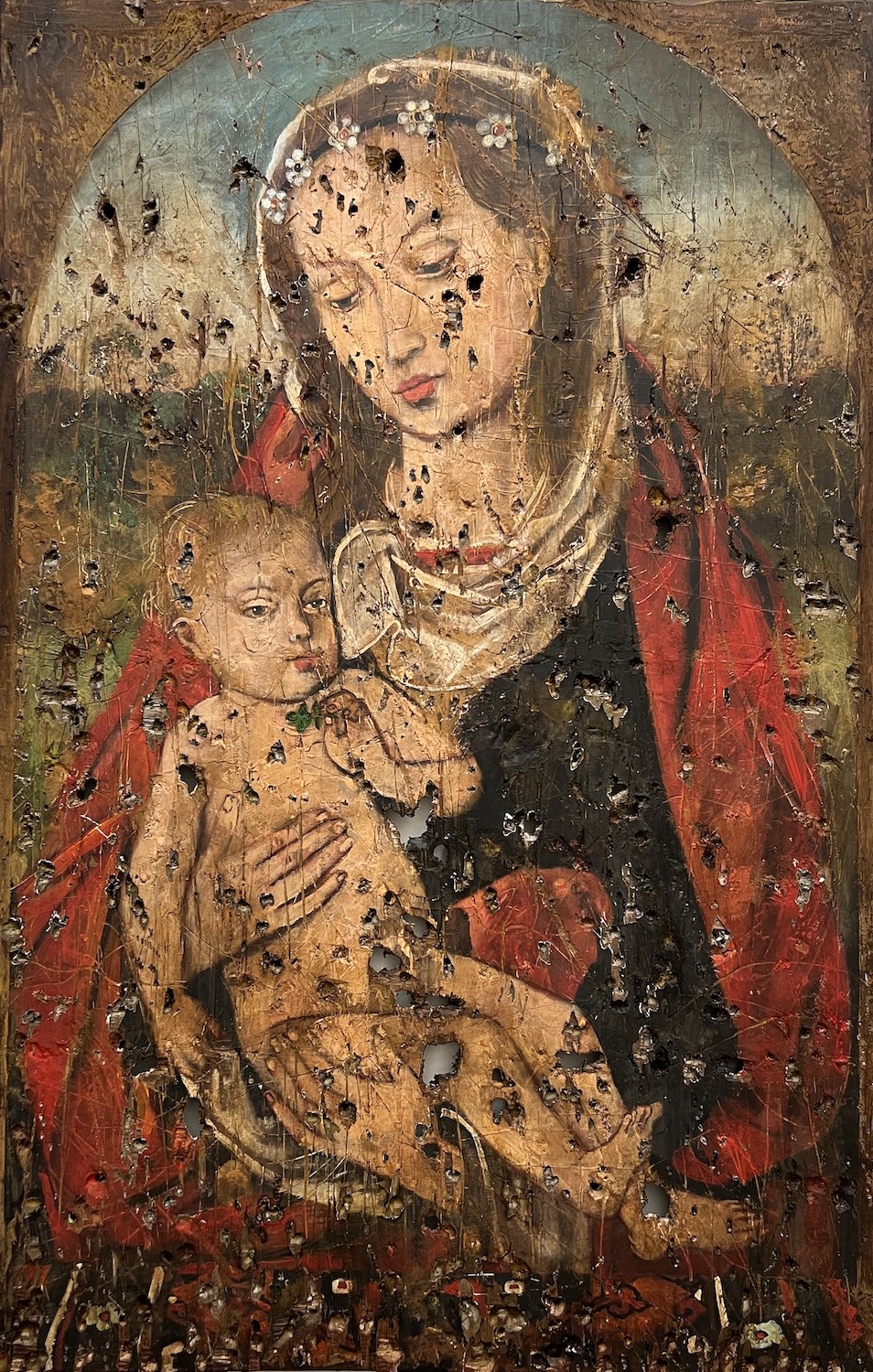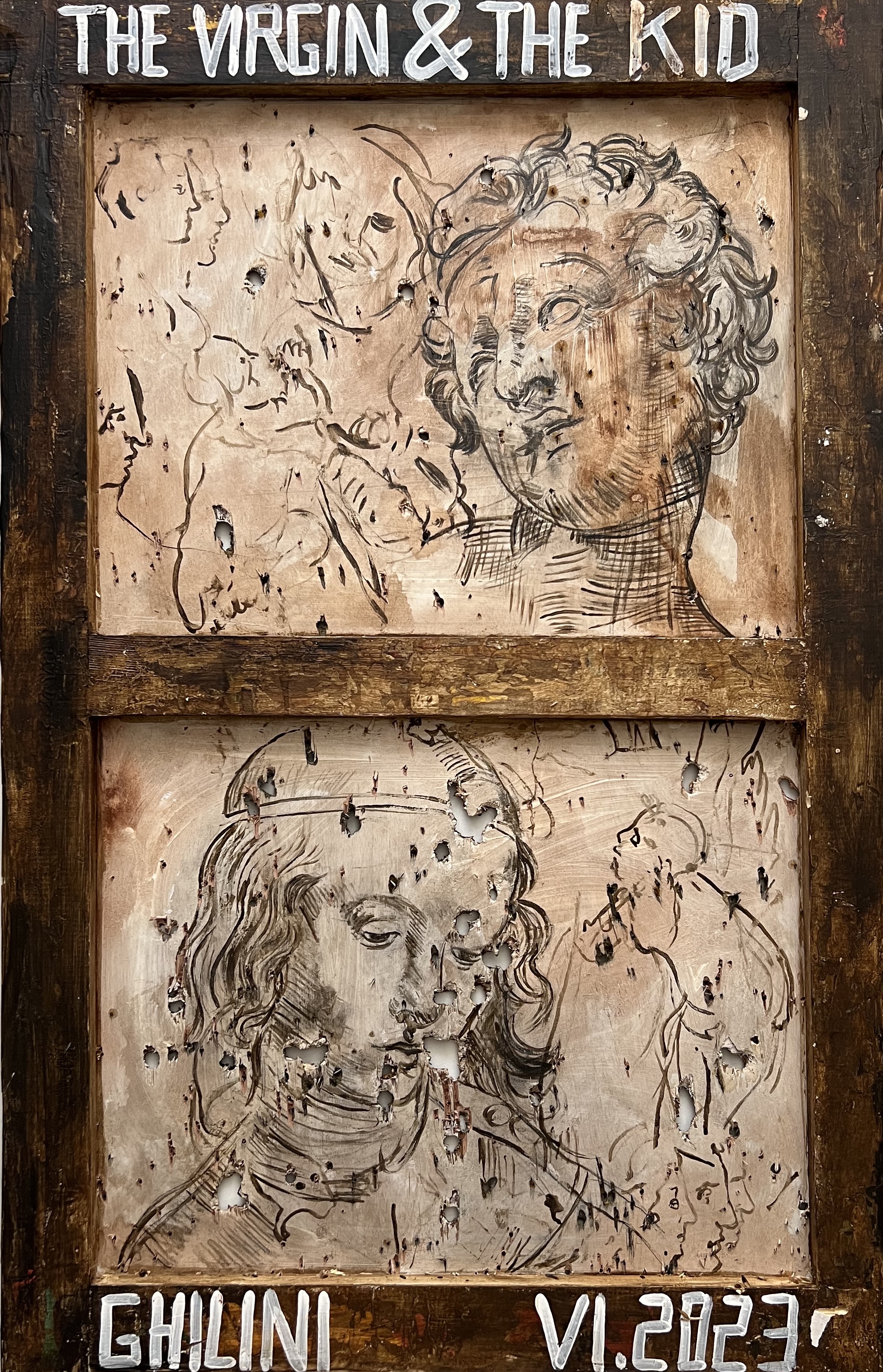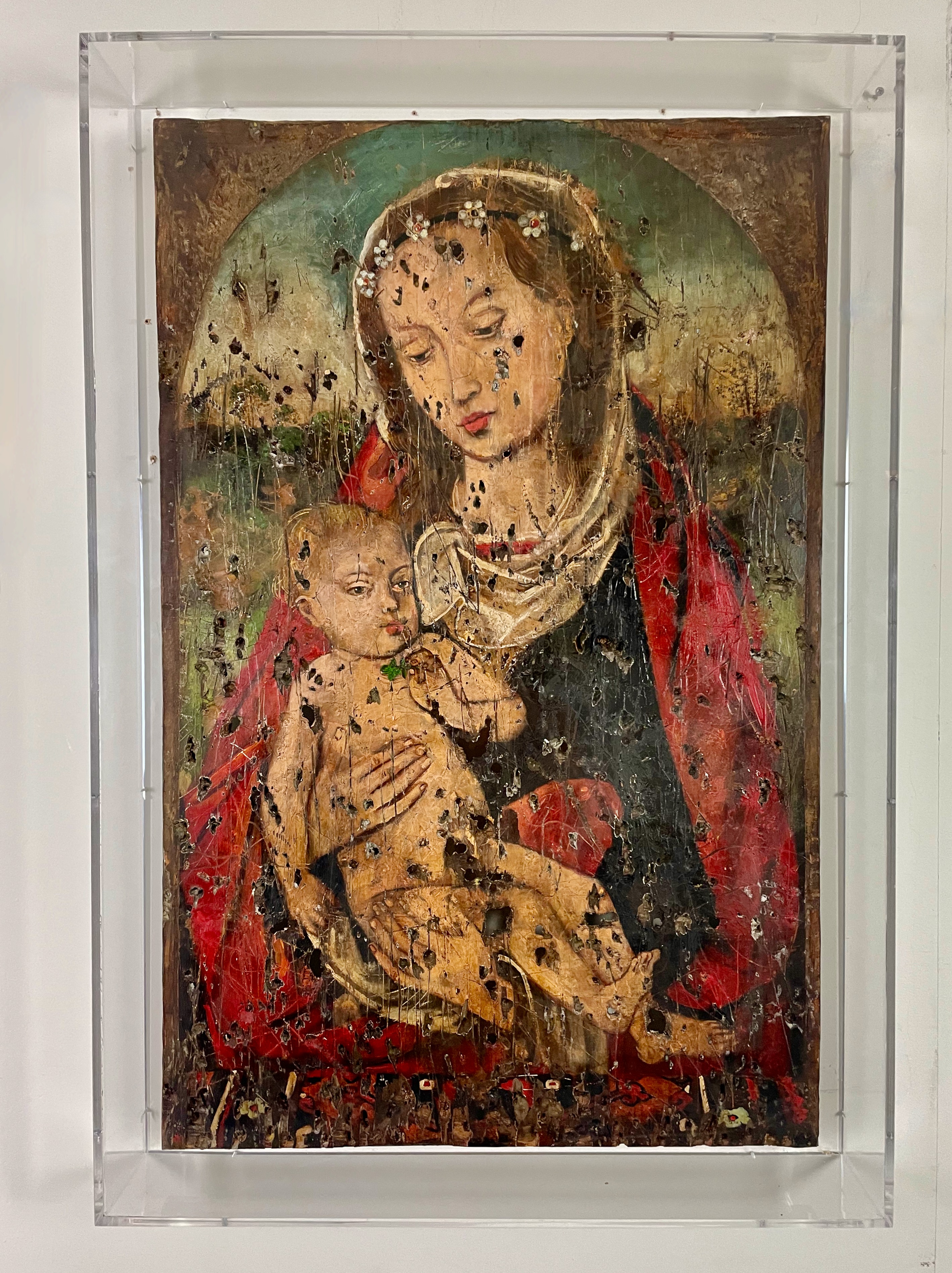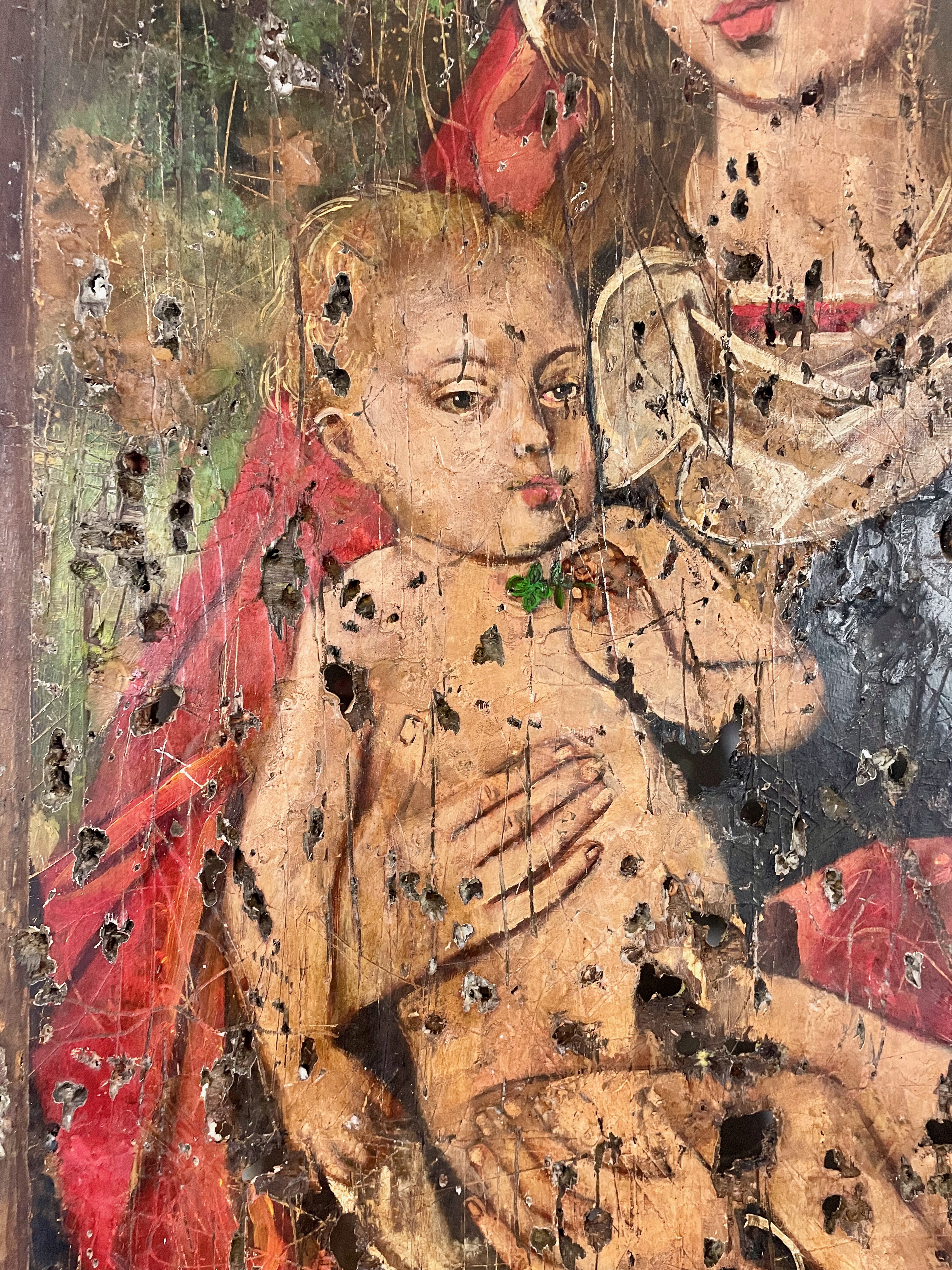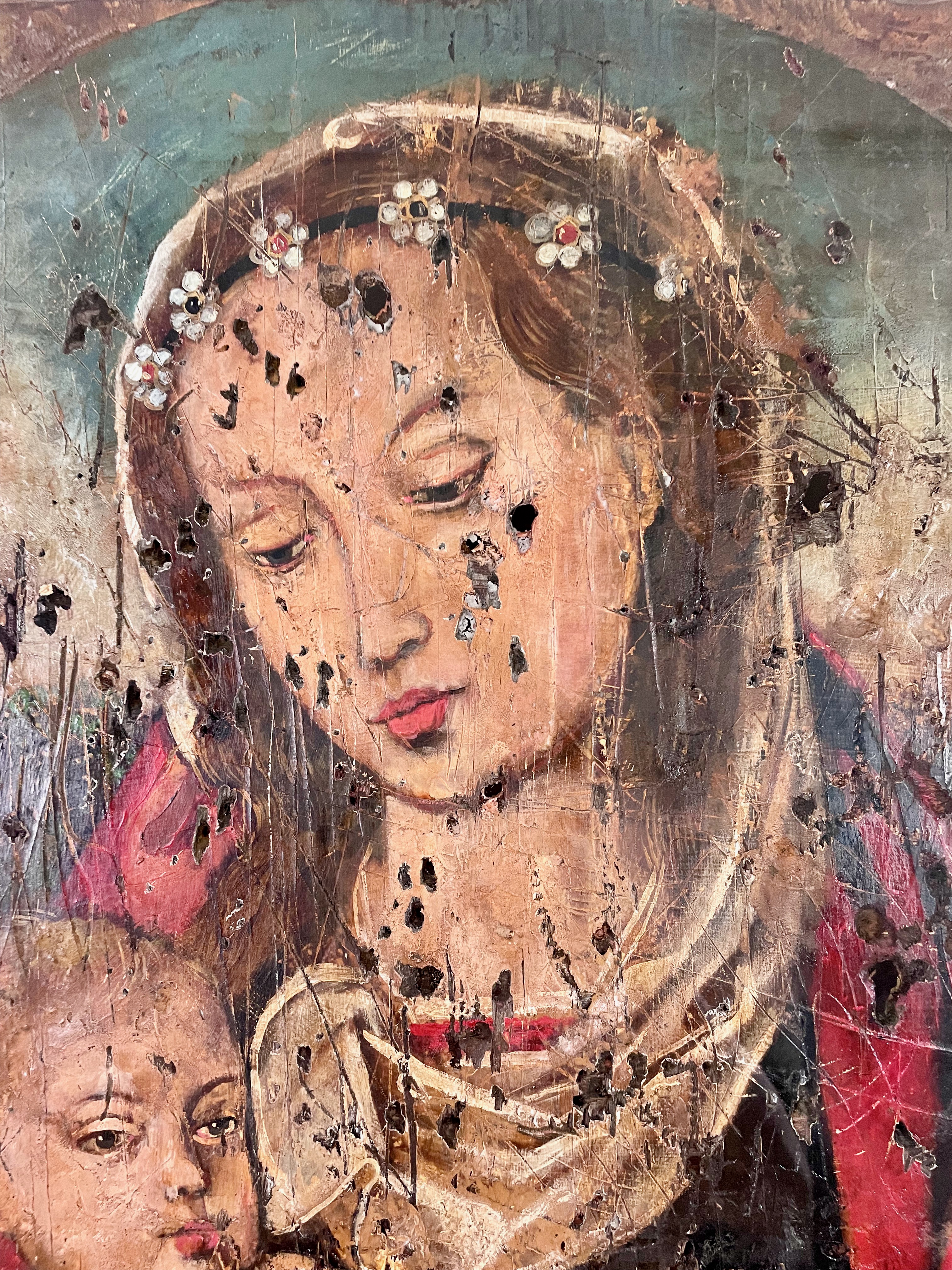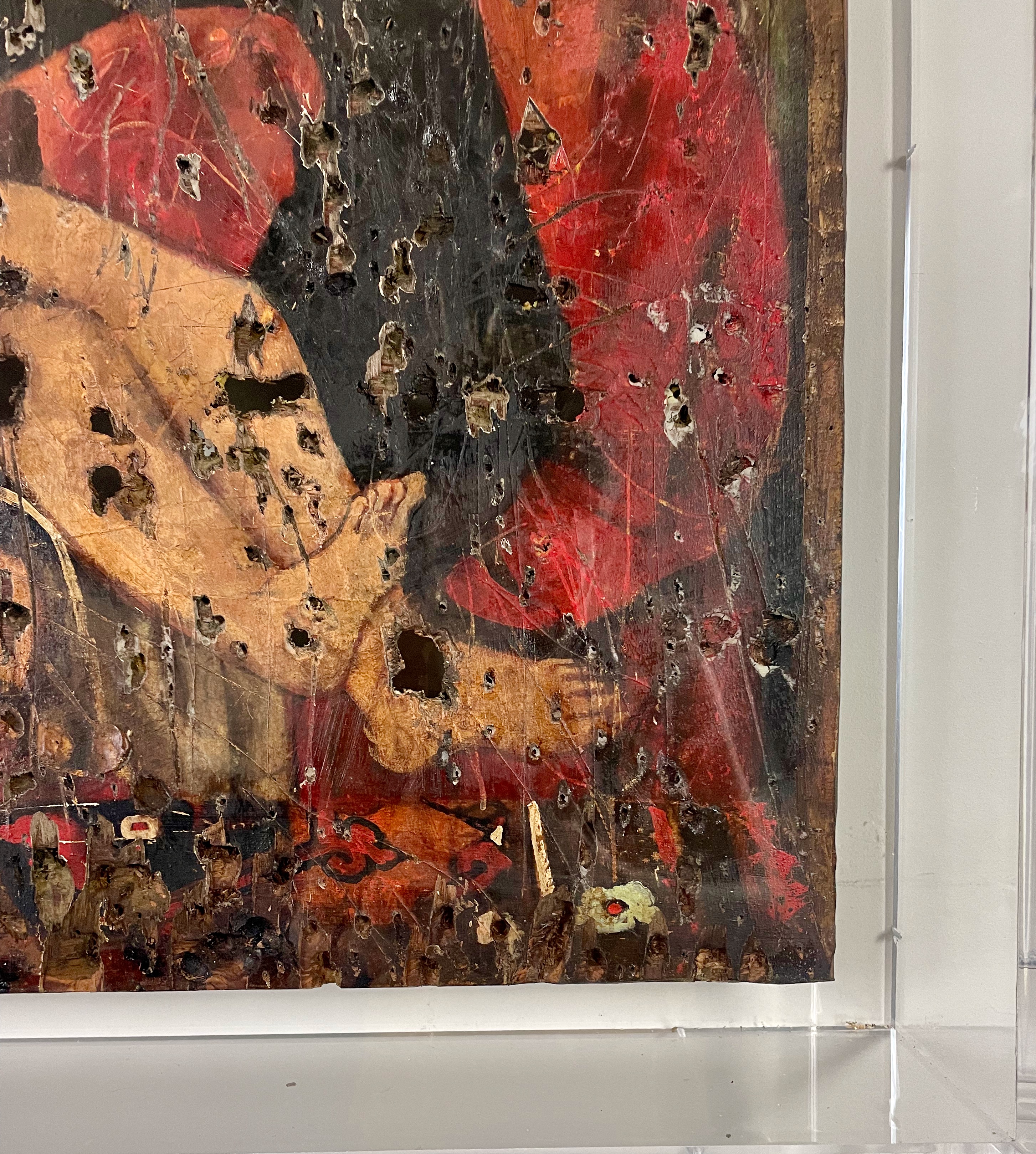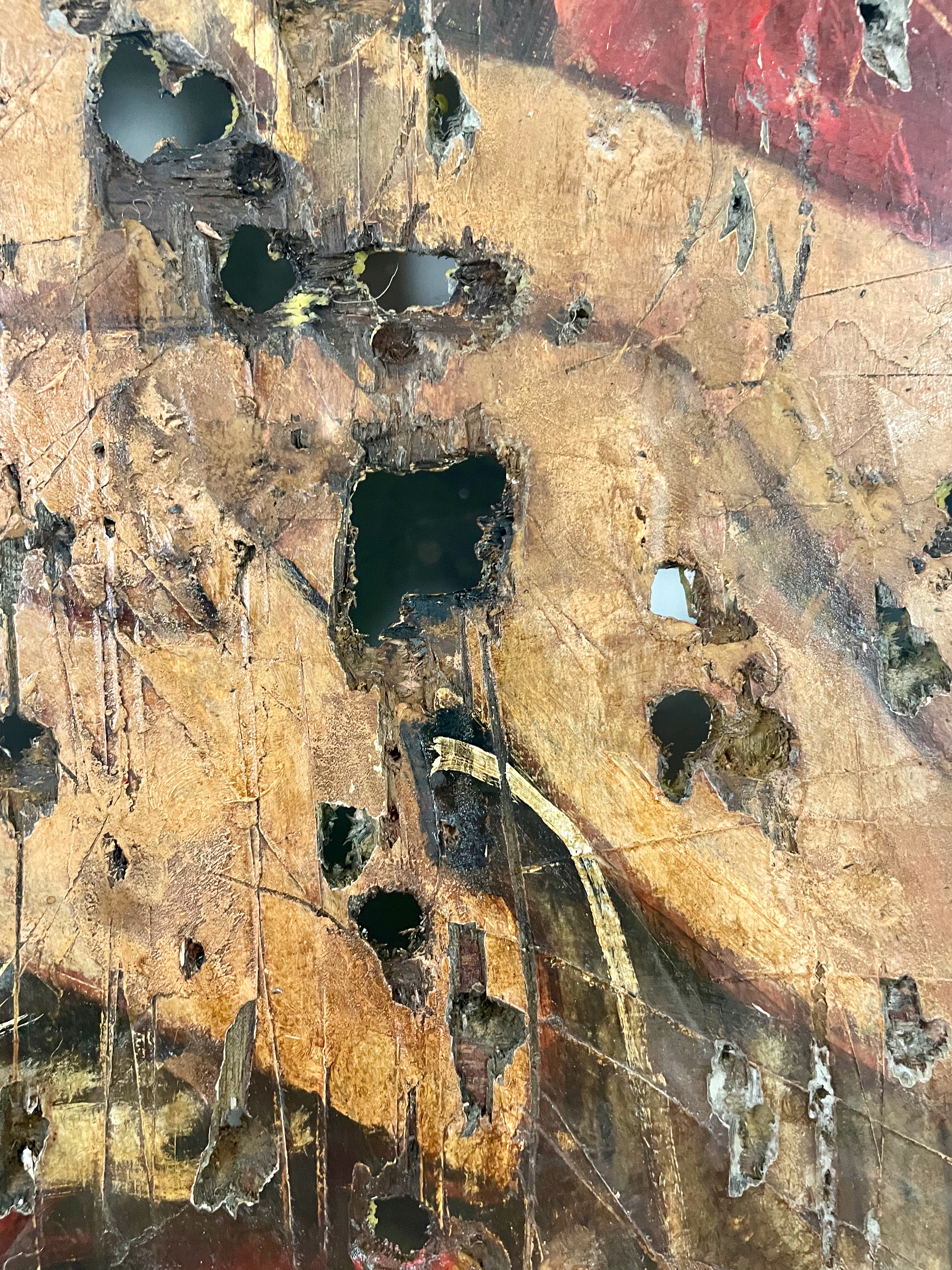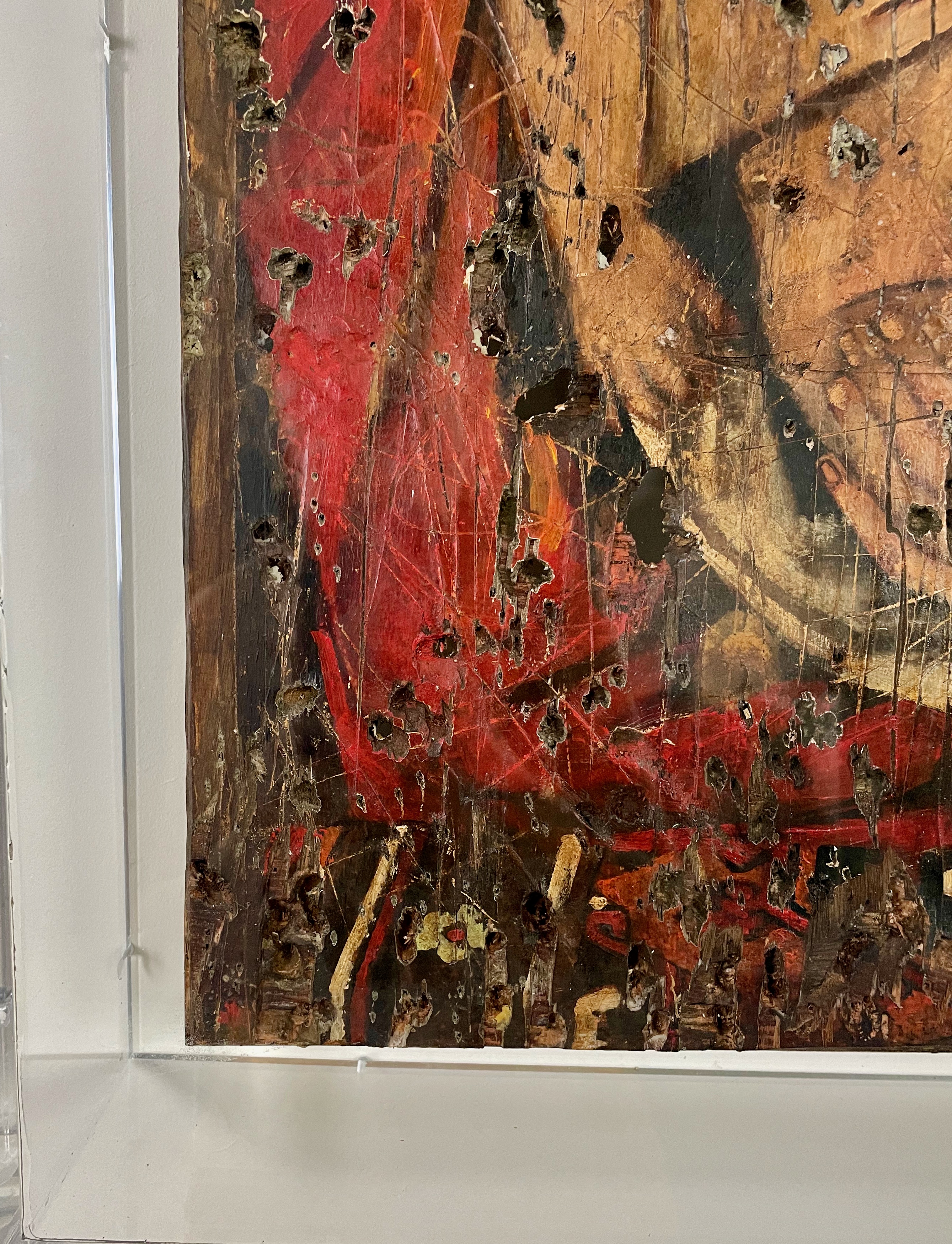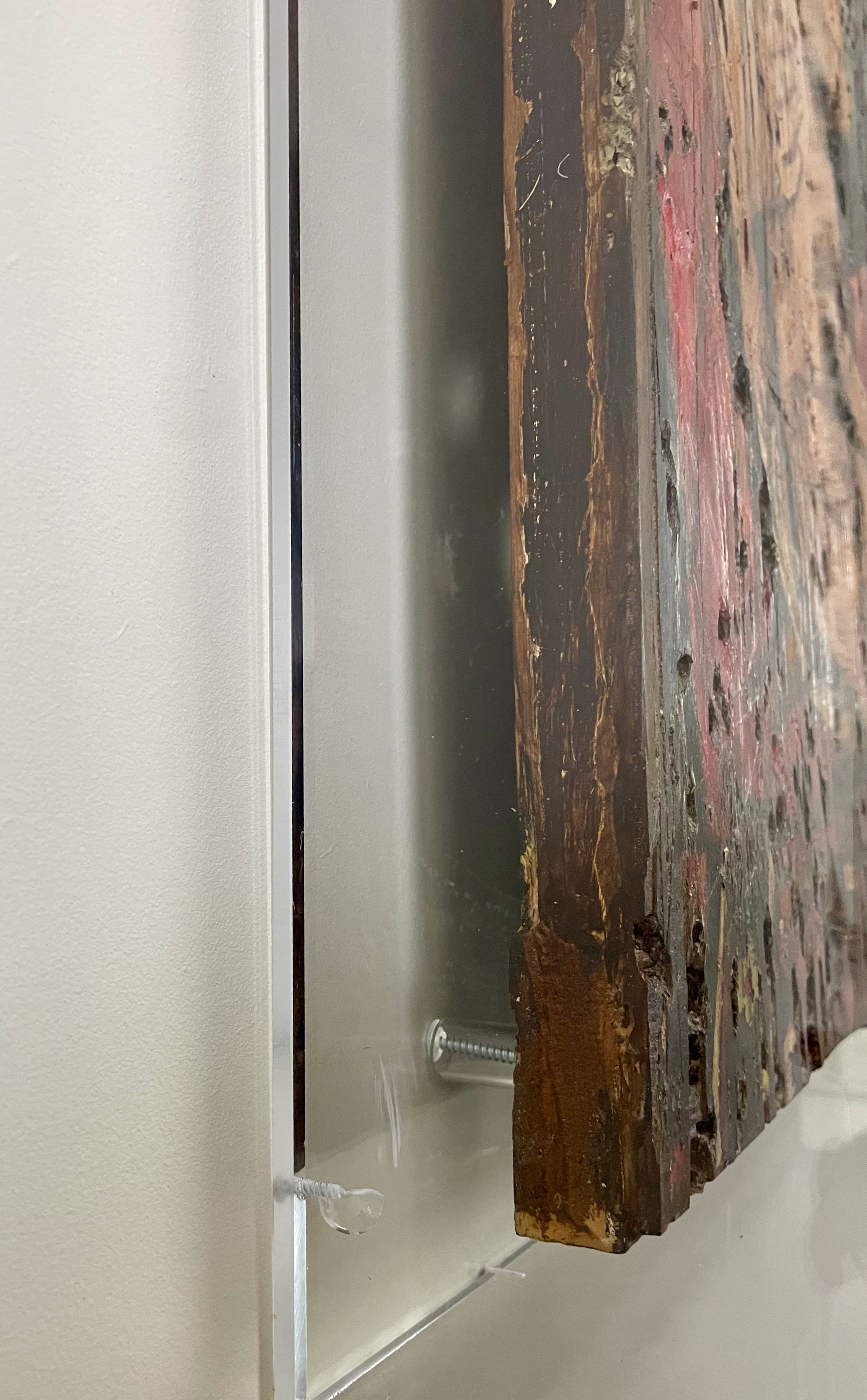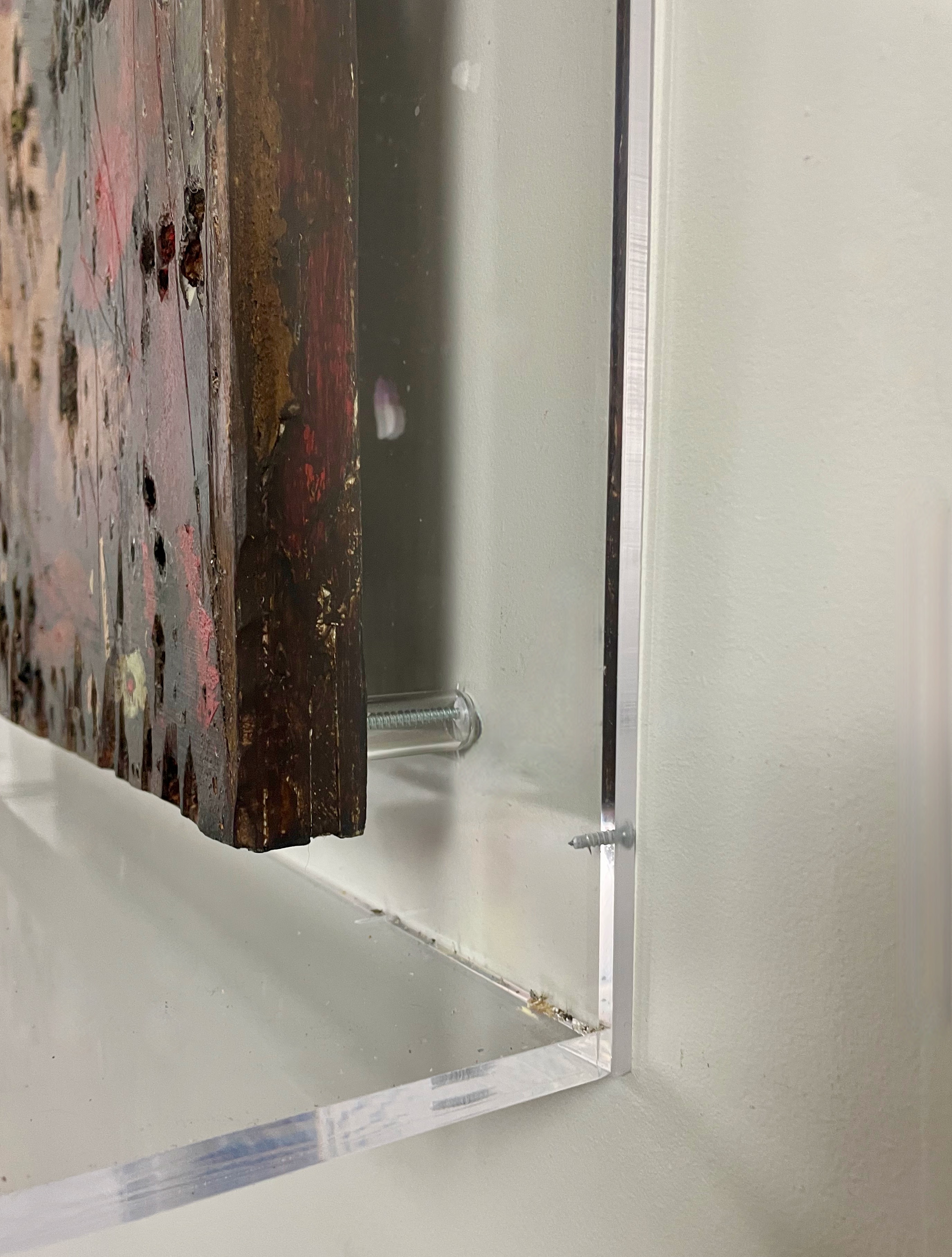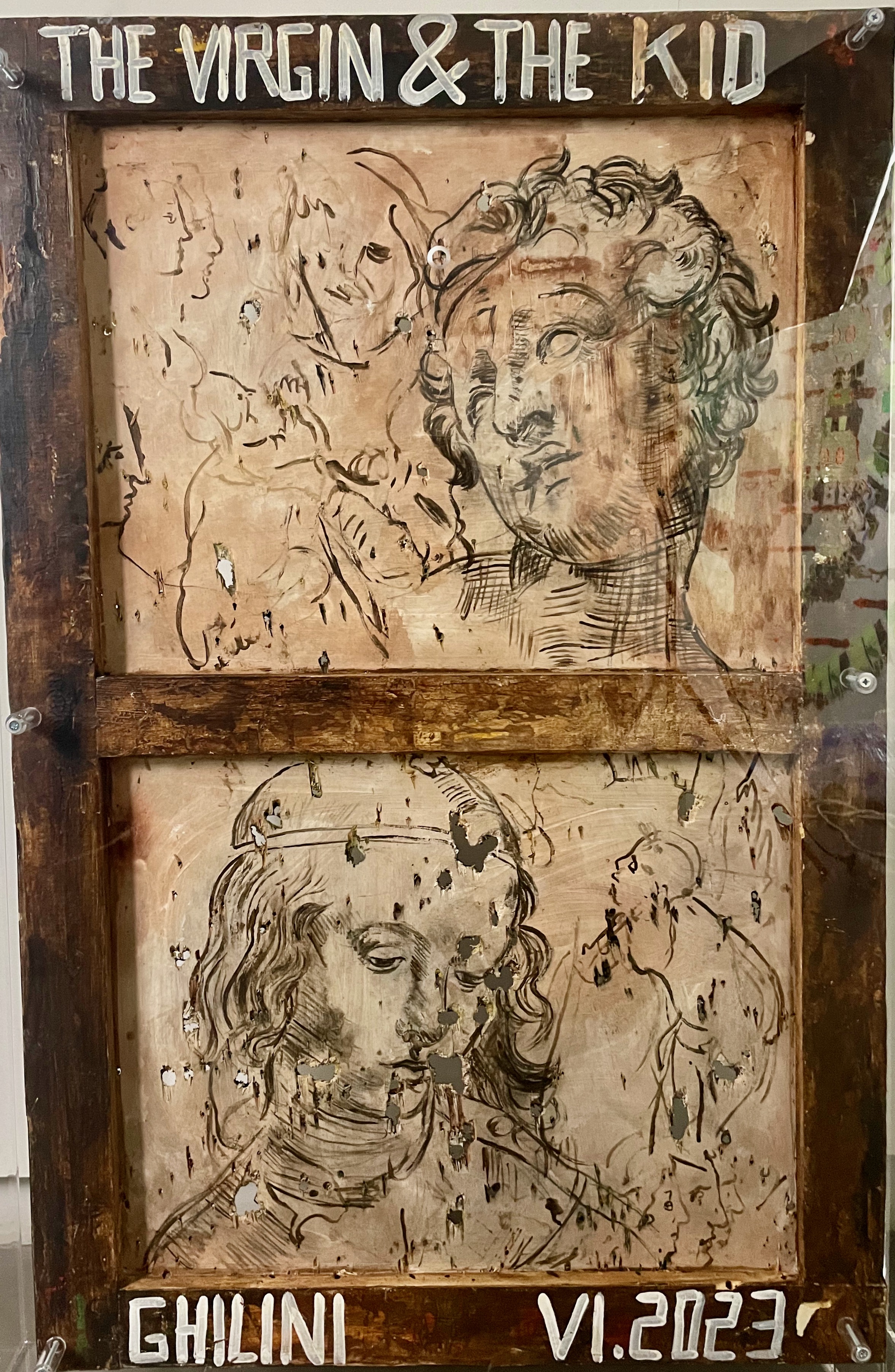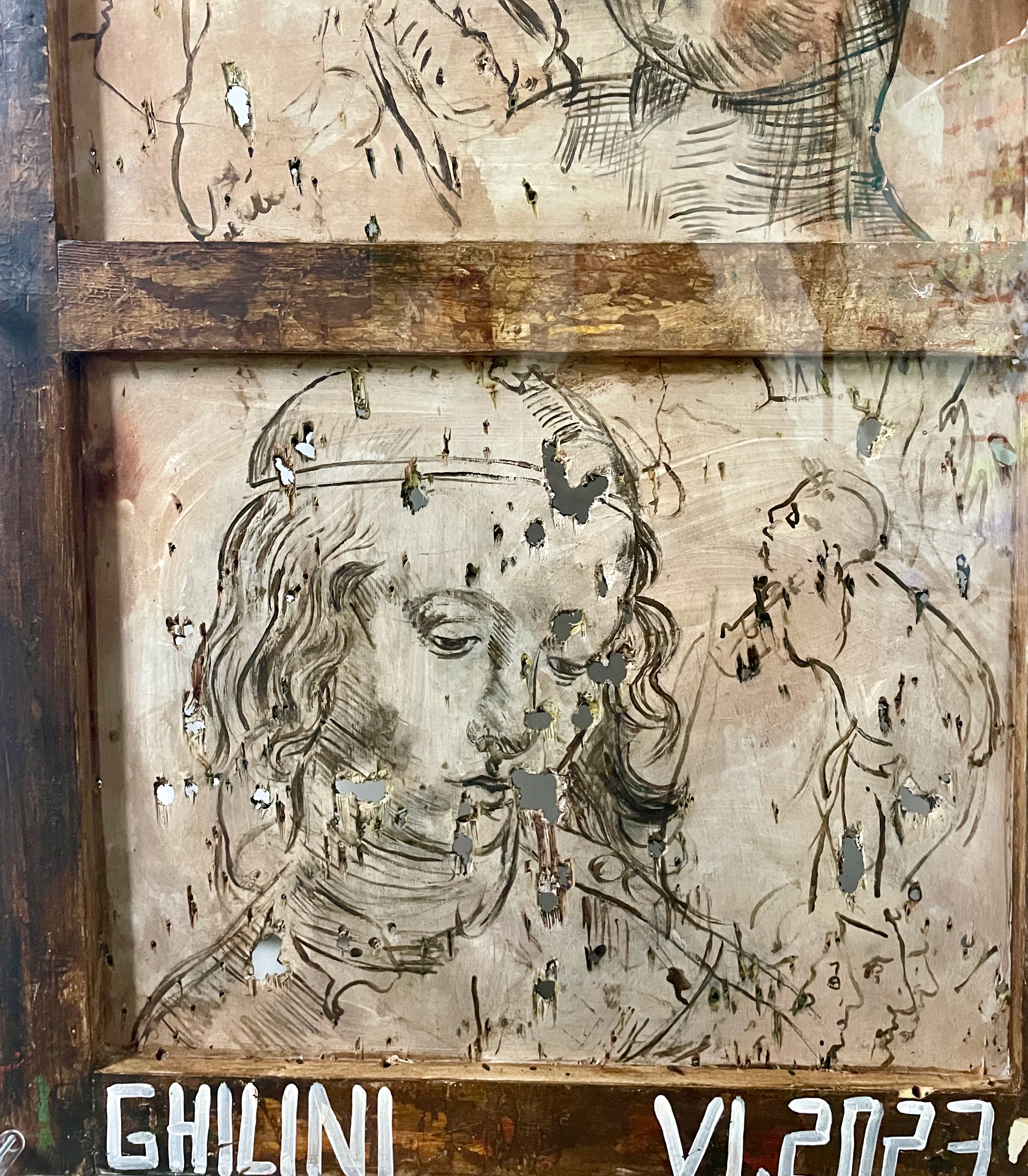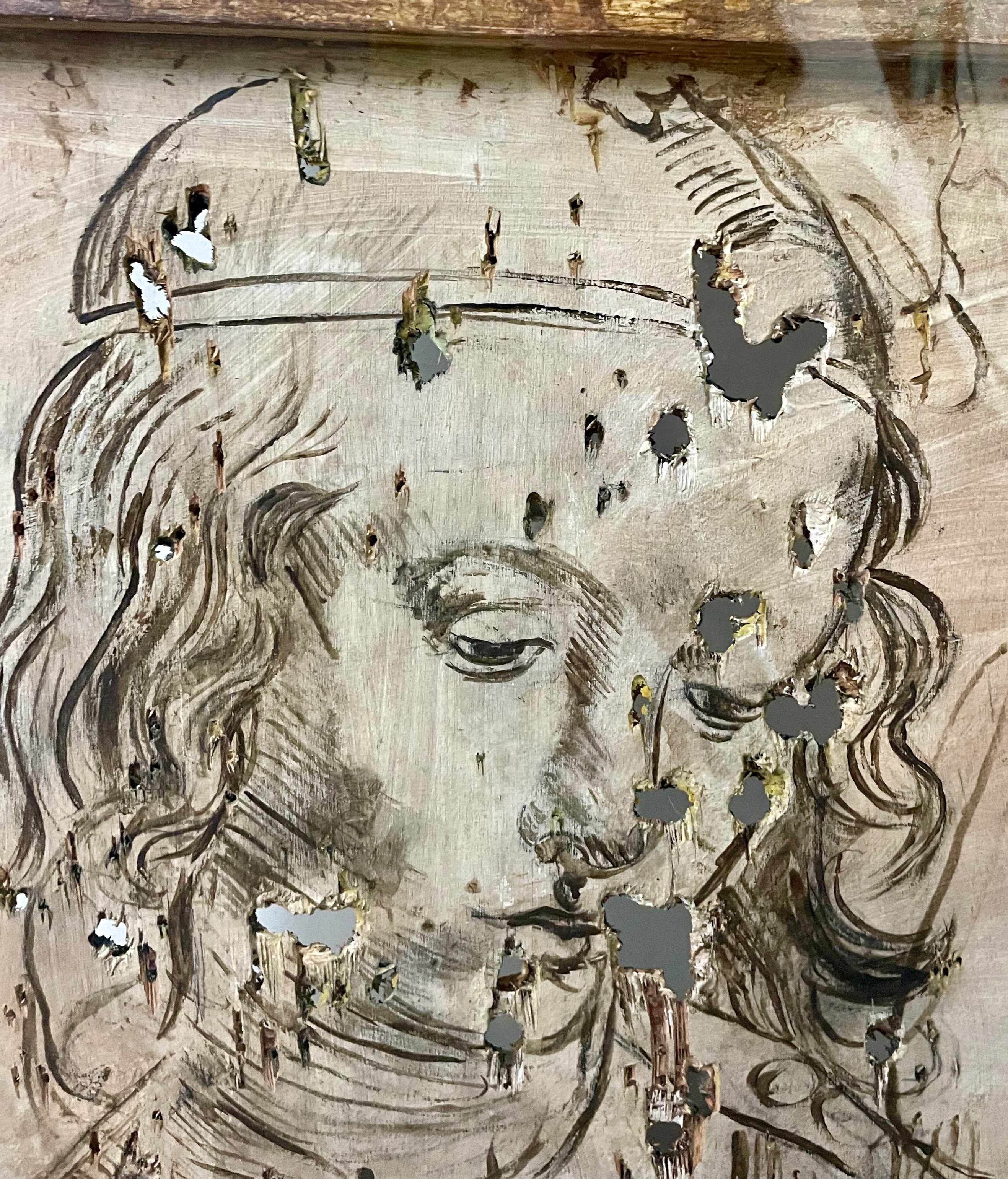 about the artwork :
The Virgin & The Kid I , 2023
about the artist :
Joris Ghilini's current artistic output takes a variety of forms, from painting and sculpture to site-specific installations. It is rooted in his studio, a place of pictorial and sound experimentation, where research and questioning of the notion of iconography form the essential basis of his approach, even to the point of jeopardizing it. For him, creation is by nature imperfect, and as a result, the object of his work is to some extent defeated. Everything is a pretext for producing, reproducing, and constantly coming back to it, leading to the very idea of the palimpsest as a step forward in the progression of his work, in other words, an incessant "Work in Progress". In this way, he does not hesitate to seize on the "déjà-vu" or to overturn myth, the hero or the sacred, to demystify, divert and weaken it... in order to tell a new story.
INV Nbr. ghij_005
unique artwork

Shipping
Shipping under 7 to 10 days.
When you receive your artwork, you will be able to return it and get your money back within 14 days after without having to justify yourself, of course if the artwork is not damaged.
Questions ?
Do not hesitate to contact us if you have any question about this artwork, the artist or if you want some suggestions to start or complete your personal collection. Please call us at +33 1 53 30 00 10 or by email yannb@enviedart.com