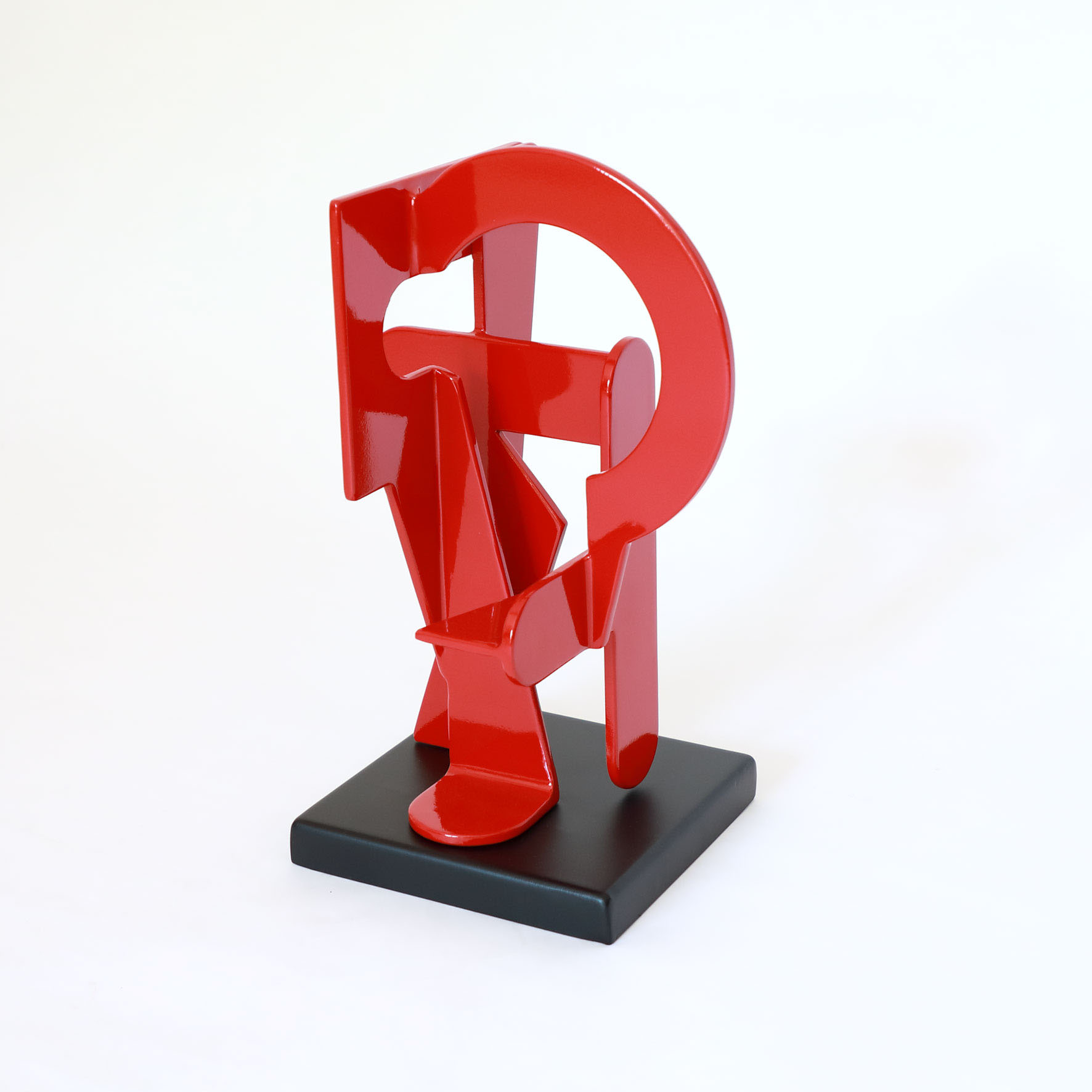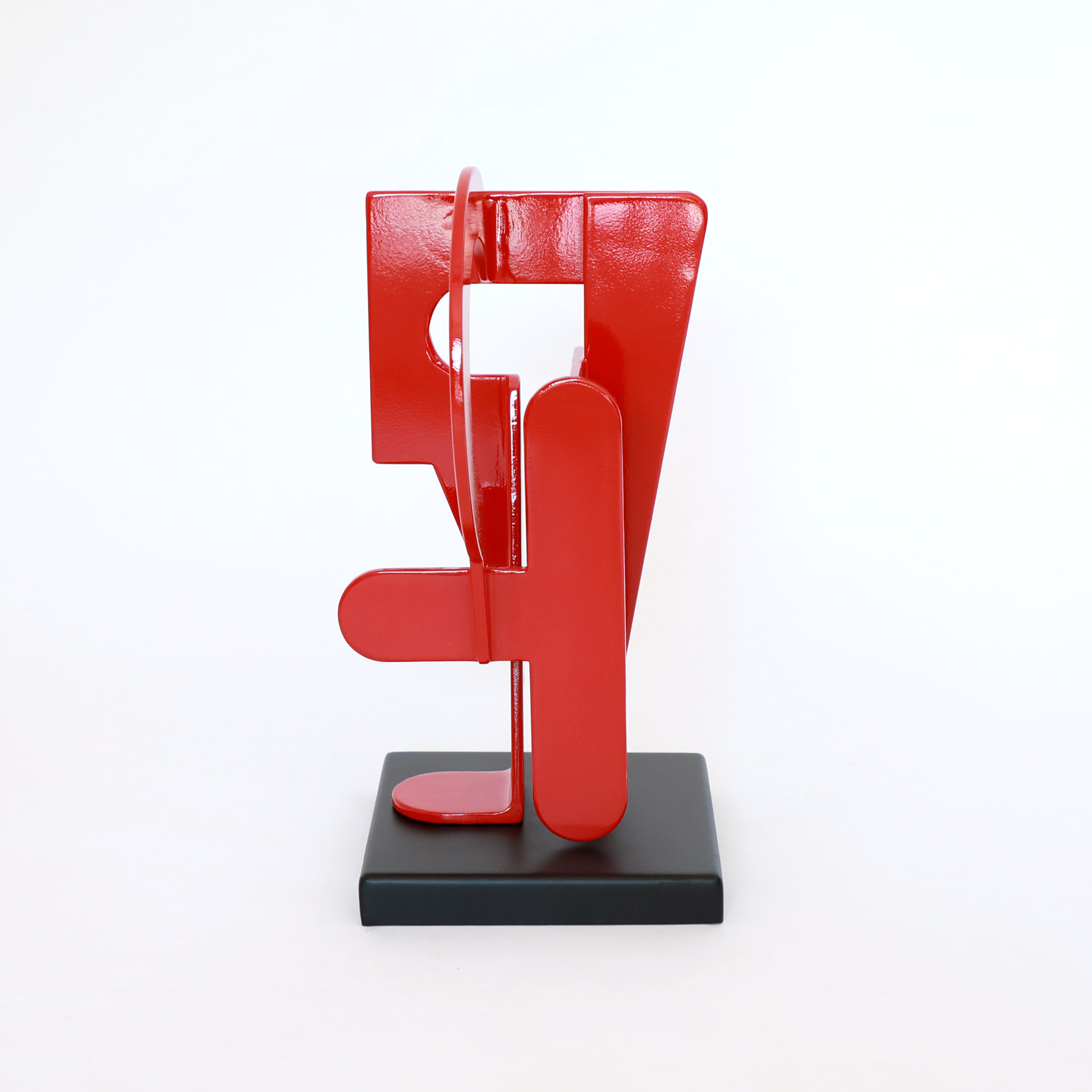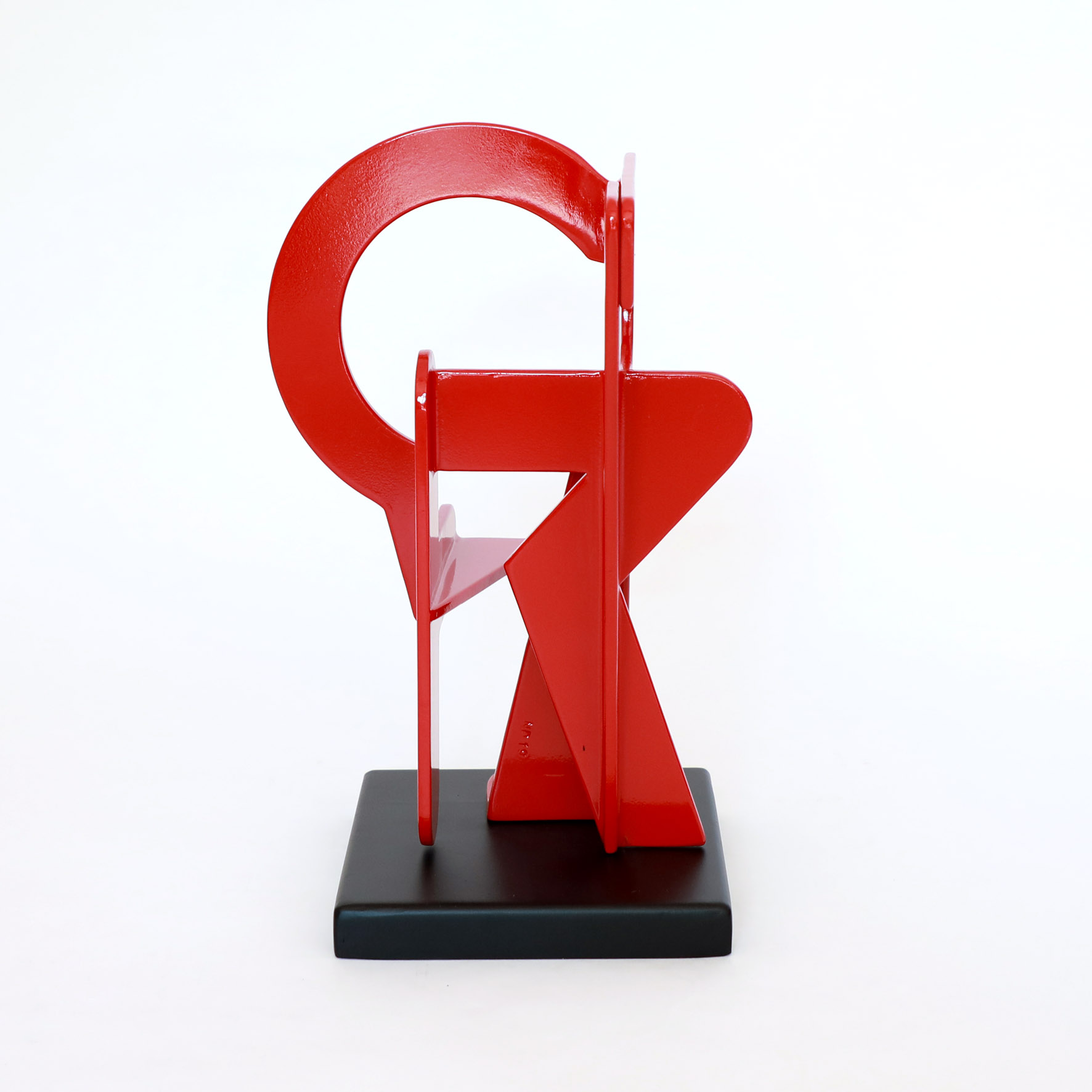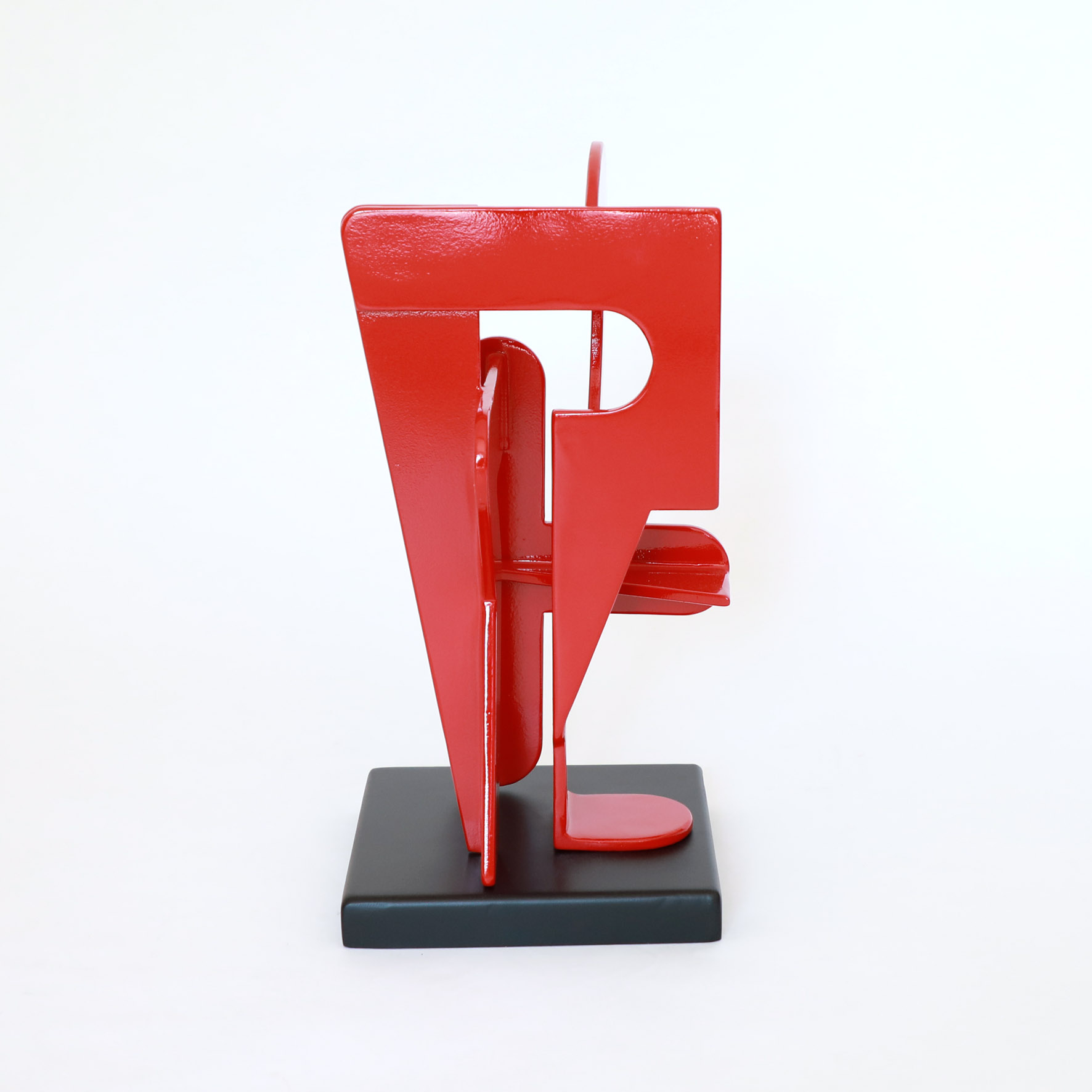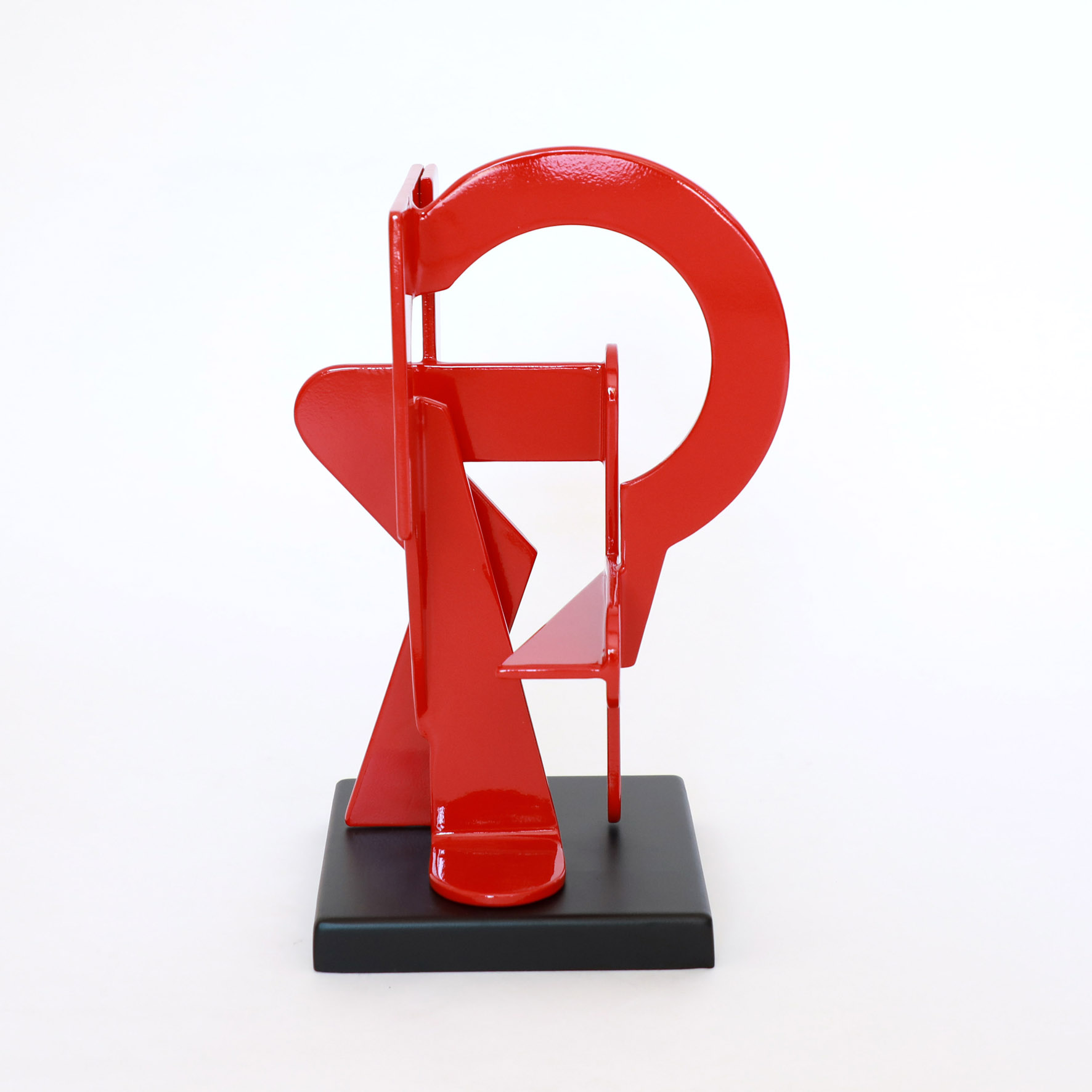 about the artwork :
Ref 317 , 2019
about the artist :
Nicolas Dubreuille is a multi-faceted abstract artist who likes to multiply mediums - sculpture, painting, drawing, photography - to explore form and colour.

Nicolas Dubreuille's works bring to mind celebrated contemporary artists such as Chillida and Hiquily, but also Kandinsky and Jenkins. They relate to minimalism, Pop art and free figuration. Dubreuille's inventiveness, his way of opening doors between these different paths, between abstraction and figuration, concept and expression, stands for creative and outstanding art. Matrix, geometric, biomorphic and totemic forms are all encased within each other, creating sculptures and paintings that are reminiscent of the human form, but also animals, habitats and architectures.

Nicolas studied graphic design and became a self-made artist twenty years ago. Before settling in the South-West of France in 2004, he has lived in Dublin, Milan and spent some time traveling through Asia and Oceania, where he discovered the use of clay, in New-Caledonia. He began by exploring this medium whilst still perfecting his drawing, moving on to sculptures and painting, up to his latest works around transparency.
INV Nbr. dubn_632
unique artwork
Paris VIII
Price : 5,260 US$
Shipping
Shipping under 7 to 10 days.
When you receive your artwork, you will be able to return it and get your money back within 14 days after without having to justify yourself, of course if the artwork is not damaged.
Questions ?
Do not hesitate to contact us if you have any question about this artwork, the artist or if you want some suggestions to start or complete your personal collection. Please call us at +33 1 53 30 00 10 or by email yannb@enviedart.com