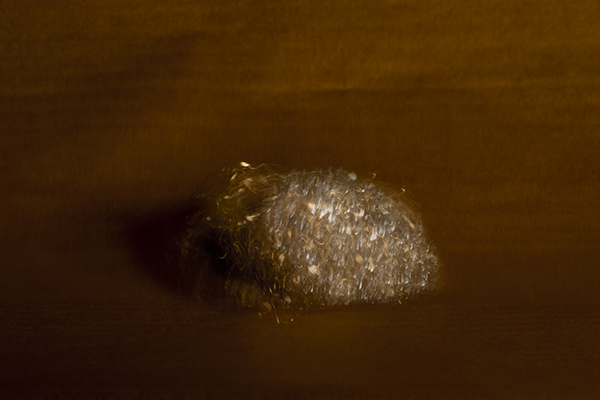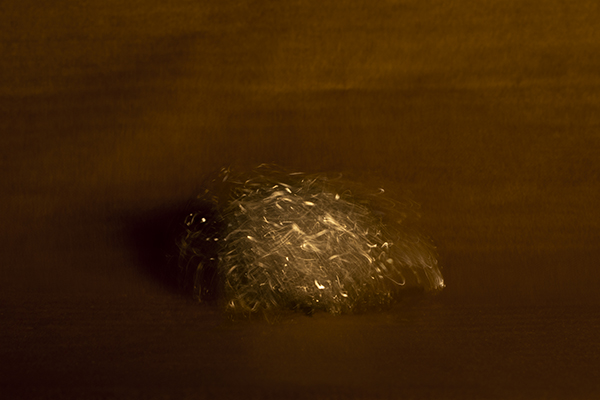 about the artwork :
Omnipresent Cosmos , 2019
about the artist :
Ana D. & Noora K. often represent through their work both humans and various natural resources or waste, illustrating the disconnect we experience with our environment. The subjects in question are placed at the center of empty space and must find their own understanding of what it means to exist. They seek to shed light on today's sensitive issues of overconsumption and the impact of humanity on the planet, and the effects of these issues on our mental health. Their visual language is based on the interplay between movement and transparency, that the duo captures through photography. They discovered that the method of lenticular printing allowed them not only to play and underline the quote: "Be the change you want to see", important in their artistic journey, but to also find a new way of bringing to life the energy captured in their work.

The duo finds its expression through photography, video, and mixed media, as they curate the story of « Spinning Nature » a deep and transformational journey that reaches the conviction that today's society hardly pays any attention to the fragile balance of the planet's natural resources. The age-old symbiosis of human behaviors and the earth's resources are at stake and calls for a state of emergency. It is essential for them to deliver a visual message to express the aggression that nature and humanity endure as a result. To have found a creative bond and partnership is precious, as our society is increasingly individualistic and to survive and thrive humanity needs to work together towards higher consciousness.
Omnipresent Cosmos , 2019
Lenticular print, framed
Image : 35 x 47 in (90 x 120 cm), Frame : 36 x 48 in
INV Nbr. anad_004B
Edition of 2 EA + 8 copies
Internet
Price : 10,230 US$
Shipping
Shipping under 7 to 10 days.
When you receive your artwork, you will be able to return it and get your money back within 14 days after without having to justify yourself, of course if the artwork is not damaged.
Questions ?
Do not hesitate to contact us if you have any question about this artwork, the artist or if you want some suggestions to start or complete your personal collection. Please call us at +33 1 53 30 00 10 or by email yannb@enviedart.com