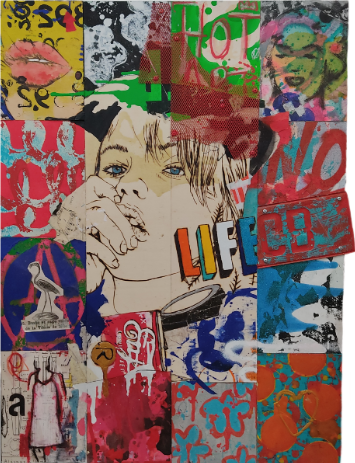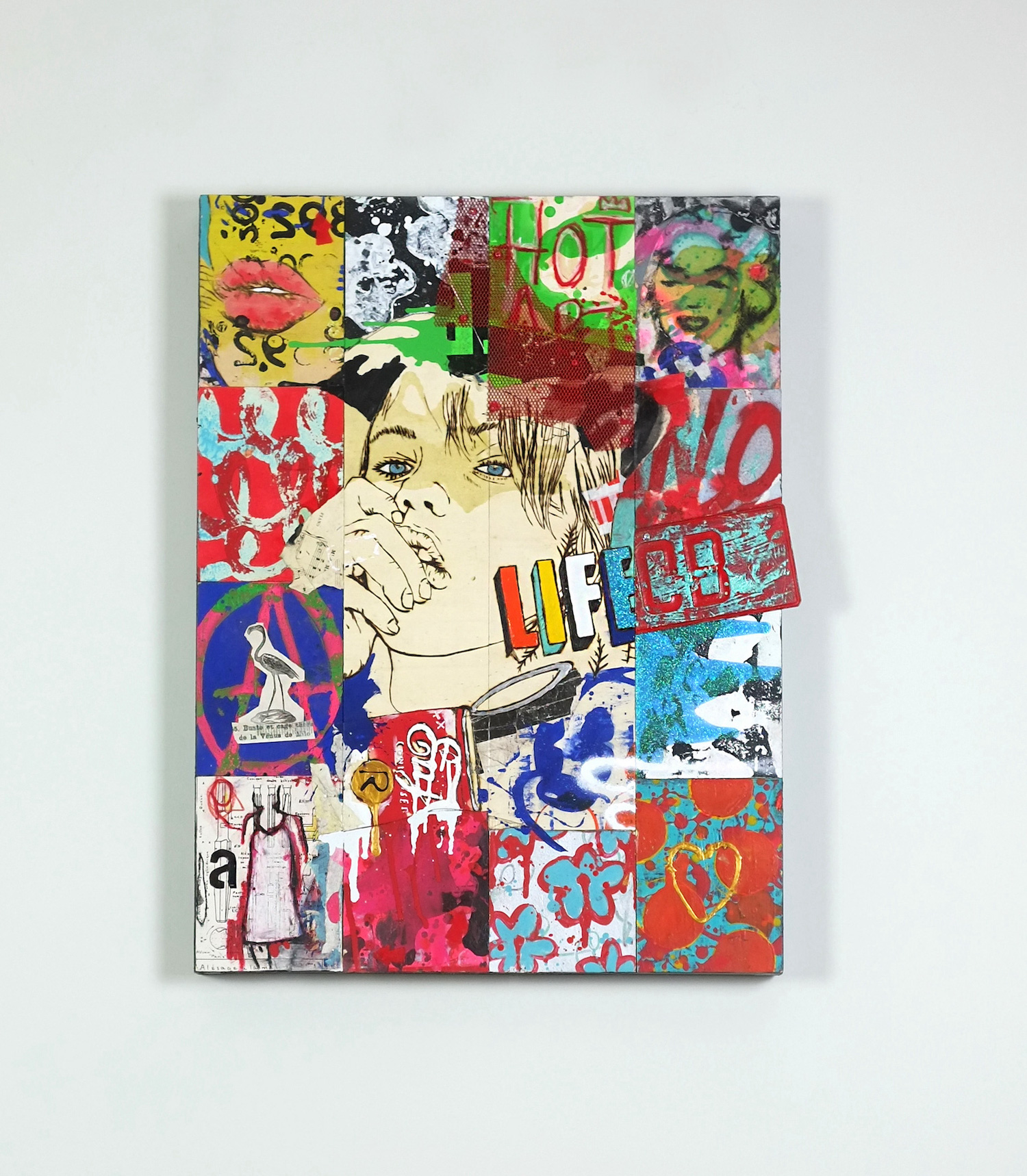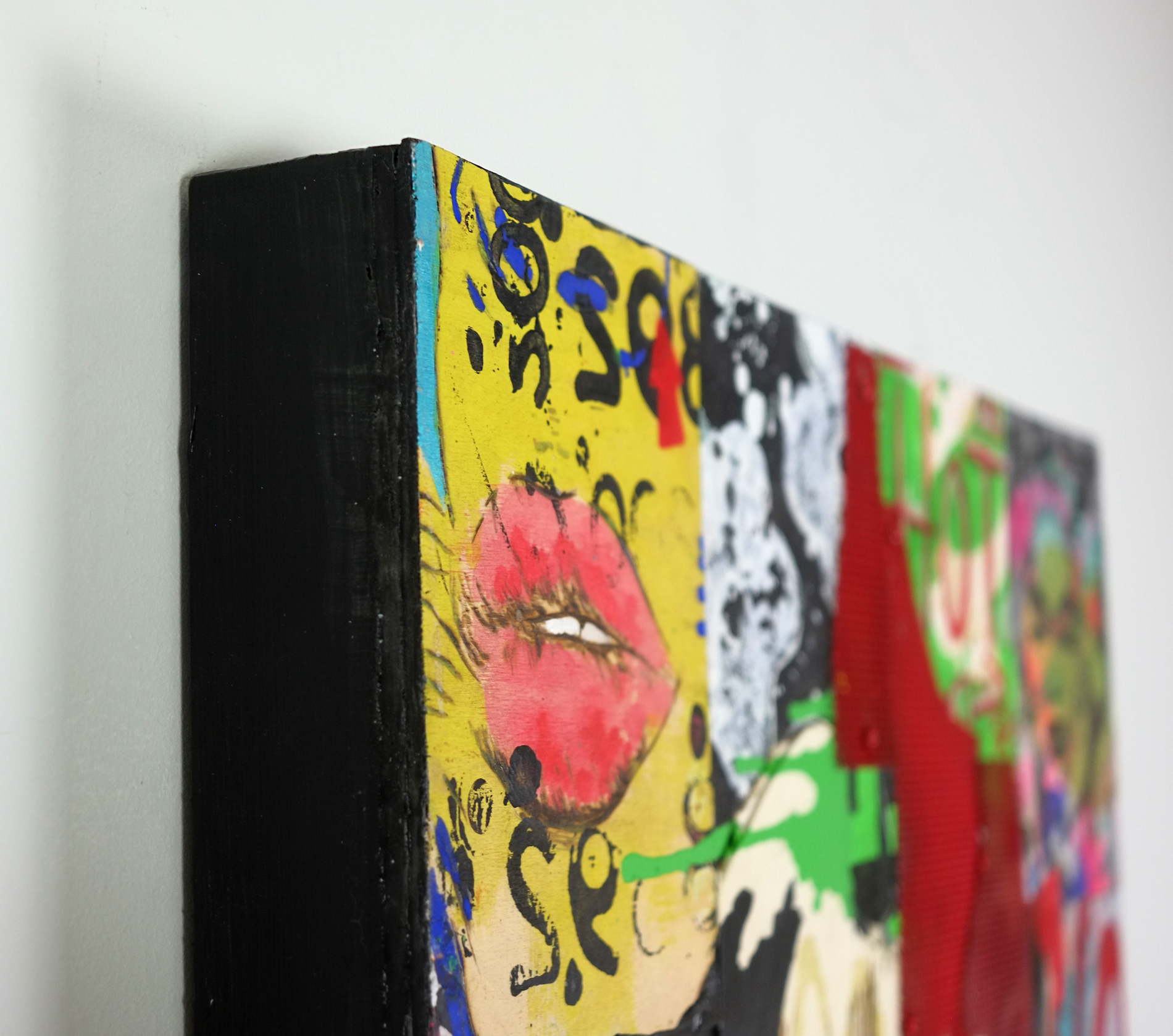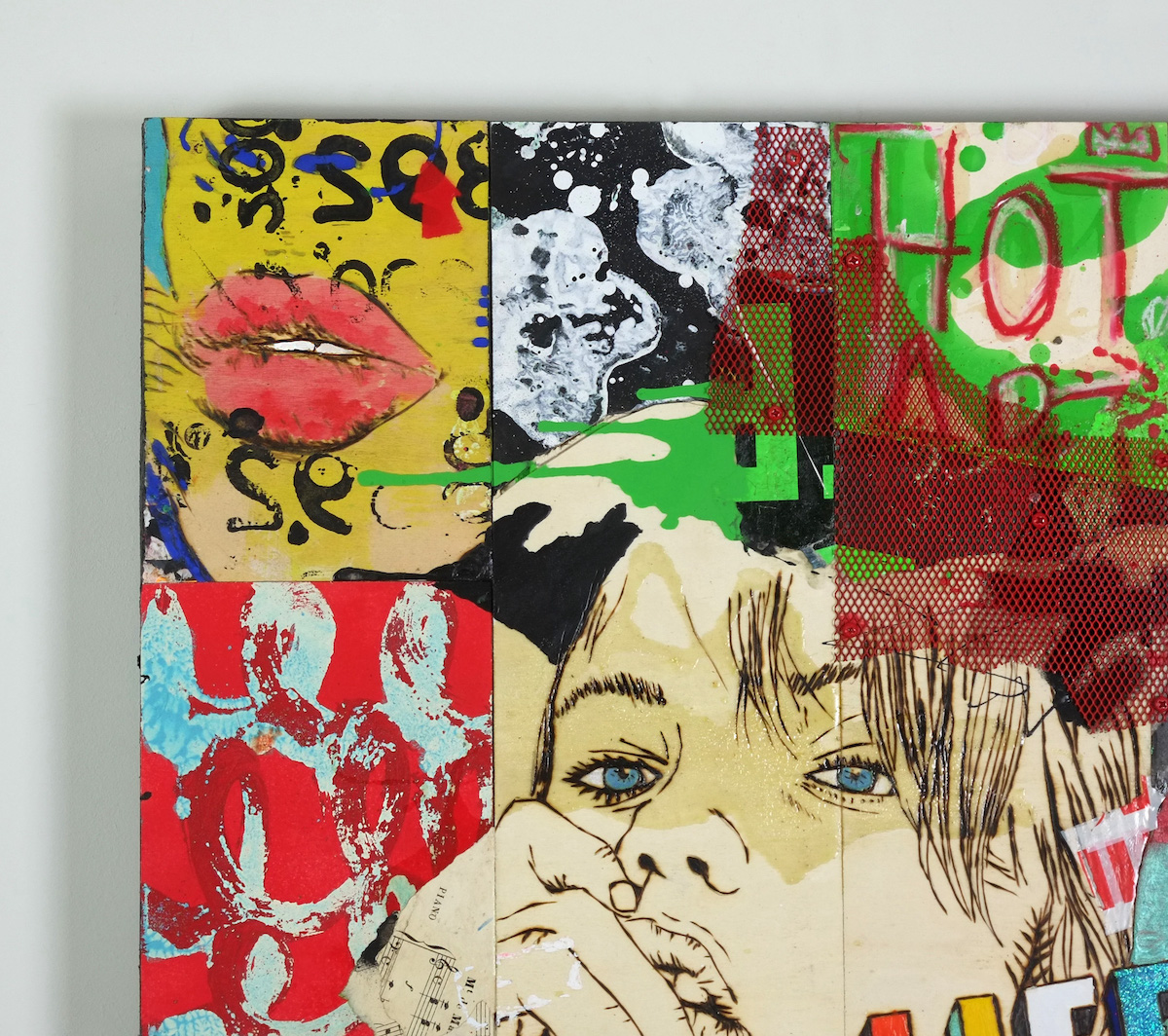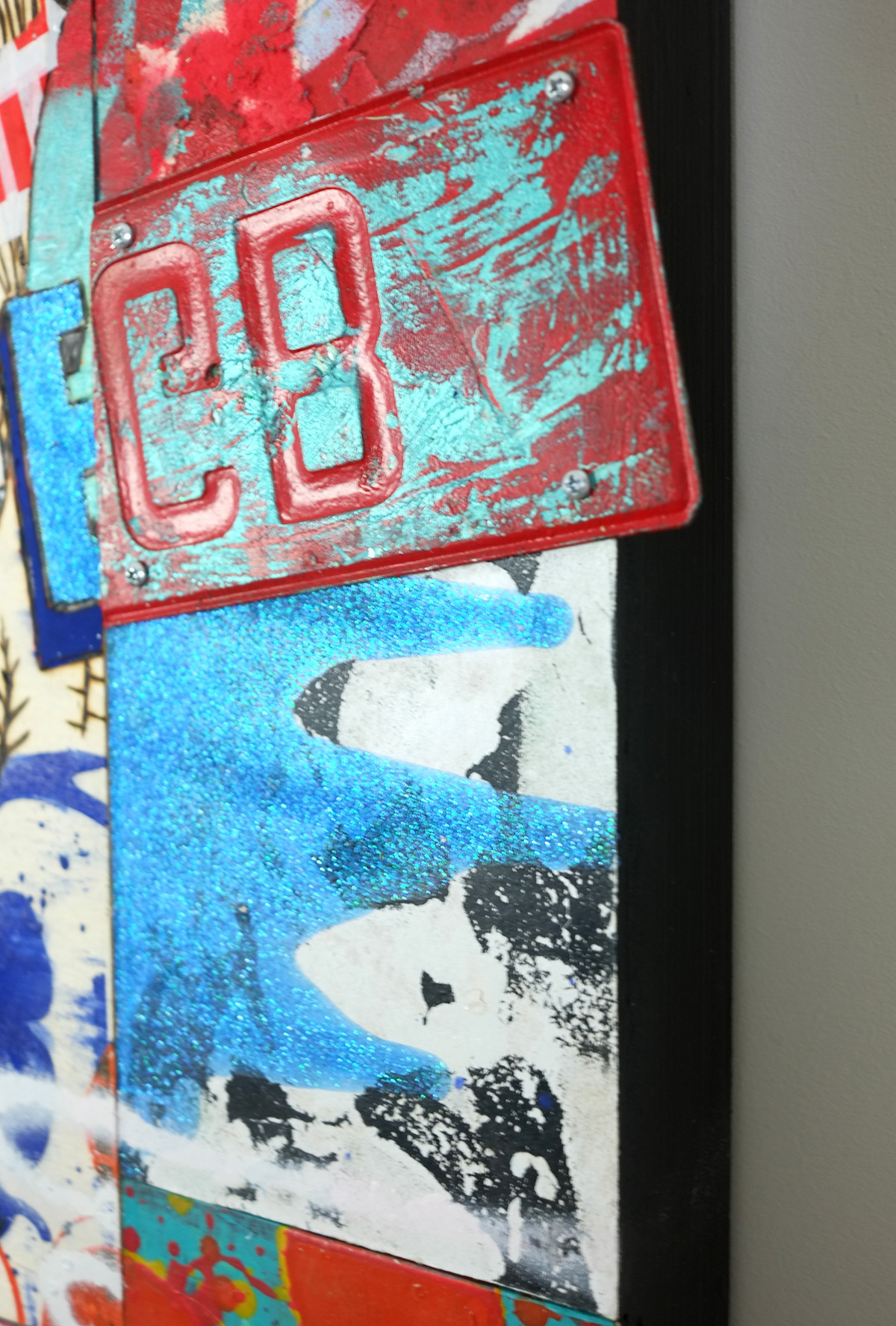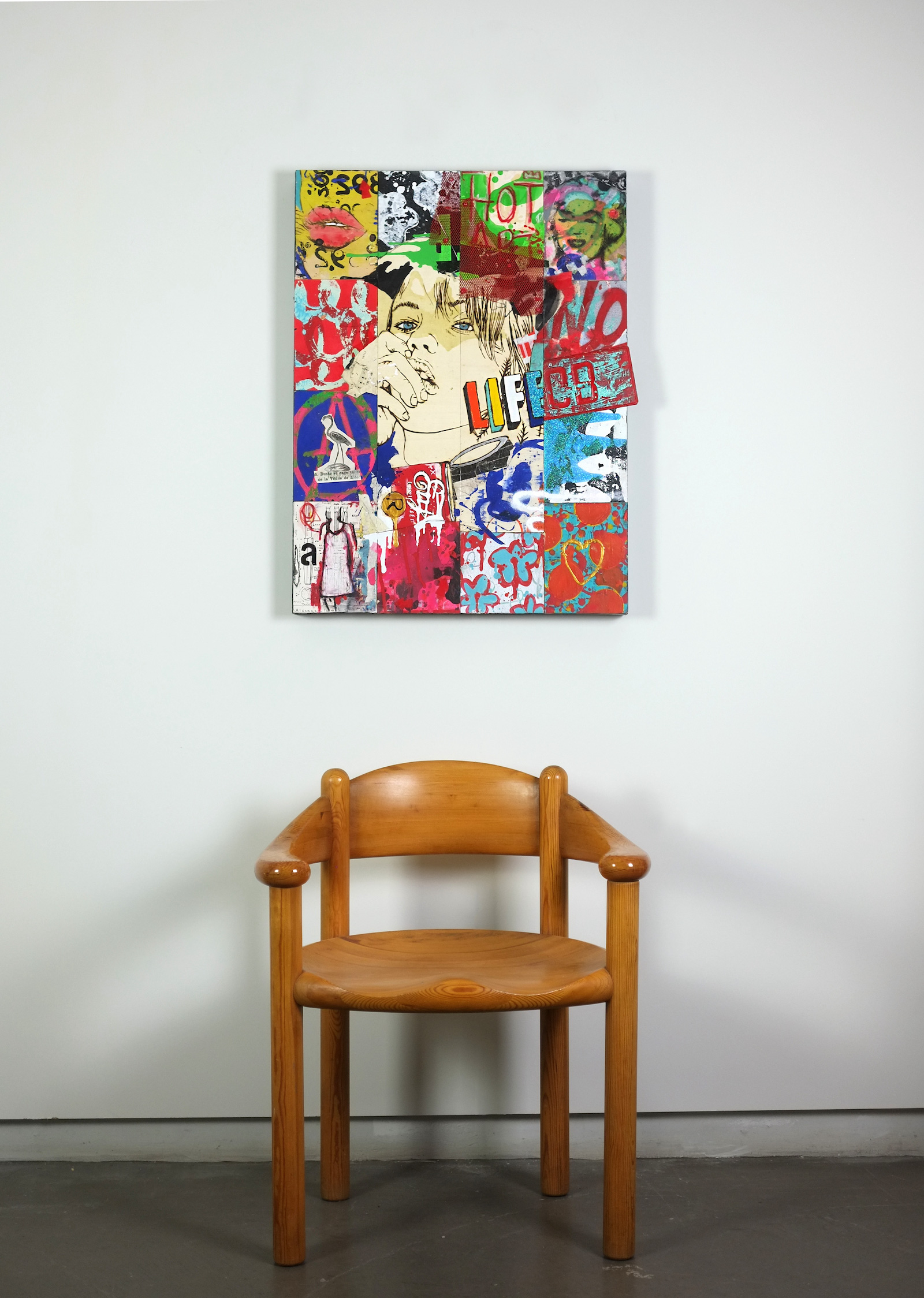 about the artwork :
Life , 2022
about the artist :
Colorful and inventive, Nicolas Pichon's work is reminiscent of the American Pop-Art of the 1950s, led by Andy Warhol and Roy Lichtenstein. By combining a multitude of diverse materials (to the point that it is difficult to find two similar ones within the same artwork), the artist's paintings are undoubtedly on the "fun" side of art. His work, by offering an abundance of images that he glues or paints, appropriates and mischievously diverts the symbols of our Western societies. These saturate his plastic universe: "My work is similar to what I feel. It is like a sponge, it absorbs, selects and digests. Mixing at the same time different textures and materials so that one can touch with the eyes", he explains. Favoring the support of wood, he does not hesitate to vary between formats, passing from square paintings to columns that he calls his "short stories".
Combining different symbols of the Pop movement, each centimeter of the artist's work is a reference to the History of art. Mixing up comics, logos, red pin-up lips and onomatopoeia, a multitude of intertwined stories come to life in front of the viewer's eye. Inspired by the Italian comic artist Stefano Ricci, Pichon's paintings offer both amusing and erudite narratives, inspired by scenes from everyday life. Other major influences include painters such as Combas, Di Rosa, Manolo Valdes and Basquiat.
INV Nbr. picn_708
unique artwork
Paris VIII
Price : 2,130 US$
Shipping
Shipping under 7 to 10 days.
When you receive your artwork, you will be able to return it and get your money back within 14 days after without having to justify yourself, of course if the artwork is not damaged.
Questions ?
Do not hesitate to contact us if you have any question about this artwork, the artist or if you want some suggestions to start or complete your personal collection. Please call us at +33 1 53 30 00 10 or by email yannb@enviedart.com