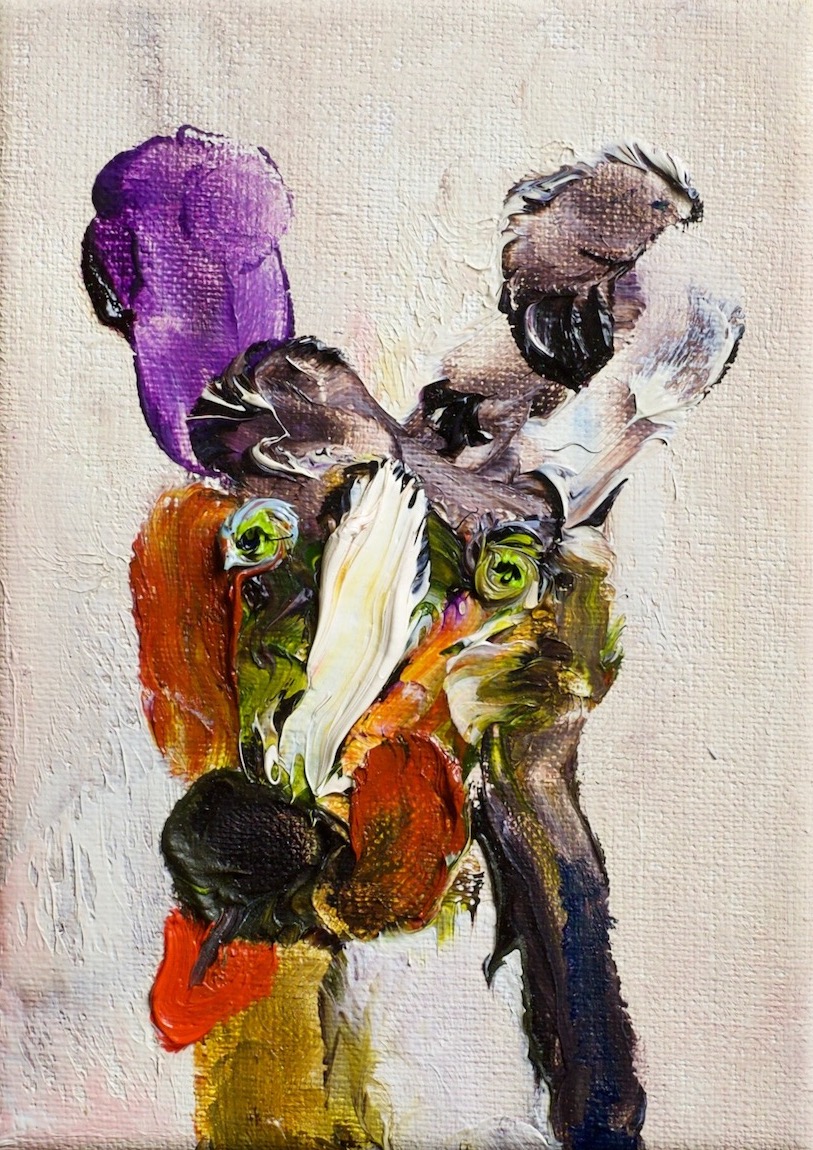 about the artwork :
Untitled XXXV , 2015
about the artist :
Simple, reduced forms, coarse materials, large areas of colour, often monochromatic, colour layers woven through each other, thick layers of paint applied with a palette knife - are all symbolic of Peter Keizer's work.

Both magnificient and absurd, Peter Keizer's work is about a world where only positive feelings arise: full of flowers, trees, mountainous landscapes  and dogs. His themes are closely connected to childhood memories; as if time had turned his memories into idealized, colorful works of art. The thick oil paint is mostly used directly out of the tube, and gives a sculptural aspect to the paintings: thus enhancing the presence of the colours. "Lie on the grass and look up to the trees, if you have a young mind, you'll see what I painted" - Peter Keizer says.
The emotional role of his experiences and life is very important in Peter Keizer's work. He brings traditional paint of impassioned subjects into daily life and objects. The object is the main element of his work, more than the composition. He represents it in the most basic, almost archaic way. Moreover Peter Keizer reinforces this aspect through a simple way of painting, with lightened shapes and big panels of all colors.
INV Nbr. keip_413
unique artwork
Paris VIII
Price : 500 US$
Shipping
Shipping under 7 to 10 days.
When you receive your artwork, you will be able to return it and get your money back within 14 days after without having to justify yourself, of course if the artwork is not damaged.
Questions ?
Do not hesitate to contact us if you have any question about this artwork, the artist or if you want some suggestions to start or complete your personal collection. Please call us at +33 1 53 30 00 10 or by email yannb@enviedart.com