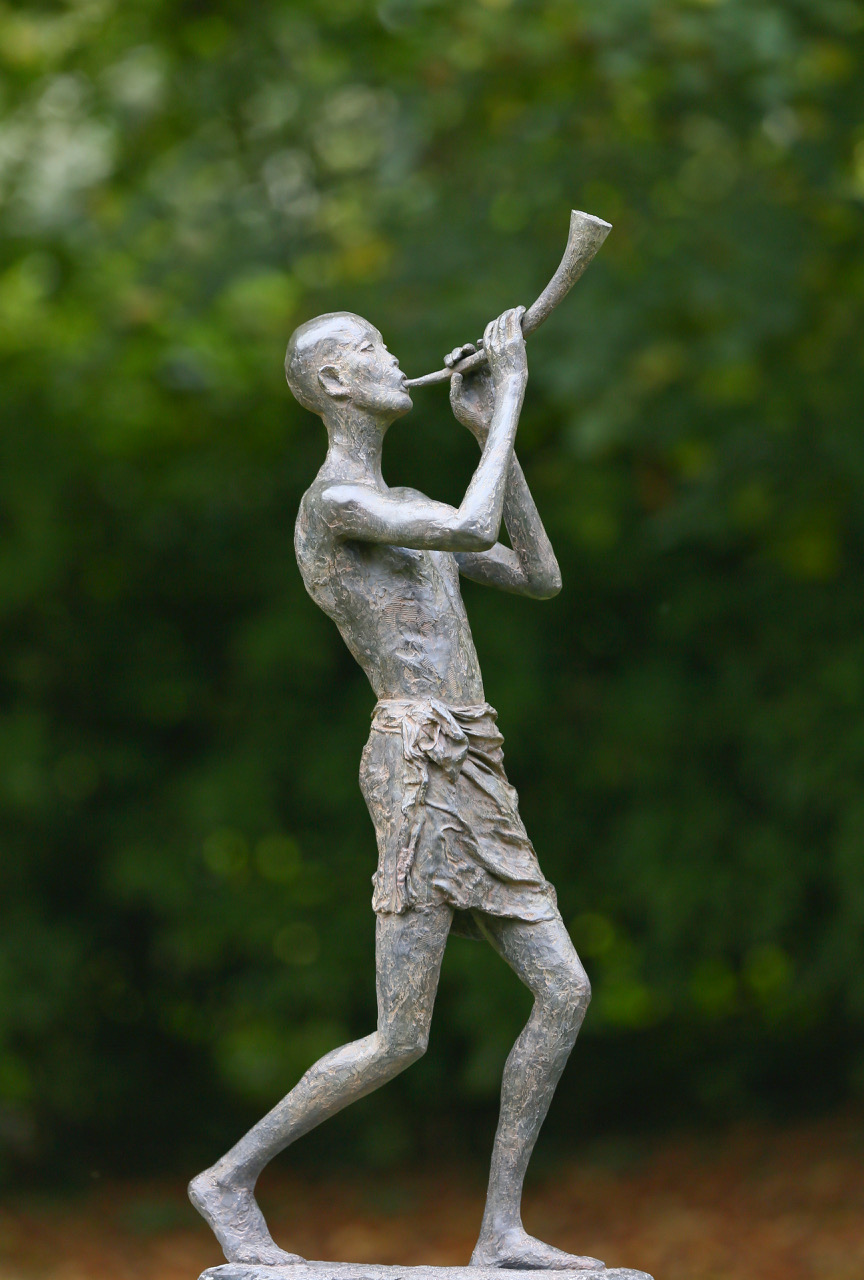 about the artwork :
La promesse de l'aube
about the artist :
Marine de Soos evokes the possible pursuit of the impossible, the suspension of time. Her sculptures thus draw from the sources of geography and history: whether they are inspired by the wise men of Africa and Indonesia, or by the women with their ancestral gestures and queen-like figures through the centuries, this artist excels in the restitution of distant emotions that she makes immediately palpable to us. We thus share the serenity of these small fishermen on stilts, fragile and loose miniatures captured in Indonesia, of these Maasai shepherds immobile with gentleness, of this man from Cape Verde still full of childhood. We are trying to unravel the mystery of Burmese, Maasai women, healers, whose faces pass through us but do not see us, trapped in an improbable world that belongs only to them.

After delicately exploring the universality of the human condition, Marine de Soos directs her work towards a bestiary - sacred cows from India, African elephants that abound in symbolism and majesty.

Evoking a distant and disappeared world, dreamlike and realistic, the work of Marine de Soos distils a nostalgic poetry which, in this materialistic world of the 21st century, is rich in meaning.
INV Nbr. desm_105
Edition of 4 EA + 8 copies
Internet
Price on request
Shipping
Shipping under 7 to 10 days.
When you receive your artwork, you will be able to return it and get your money back within 14 days after without having to justify yourself, of course if the artwork is not damaged.
Questions ?
Do not hesitate to contact us if you have any question about this artwork, the artist or if you want some suggestions to start or complete your personal collection. Please call us at +33 1 53 30 00 10 or by email yannb@enviedart.com