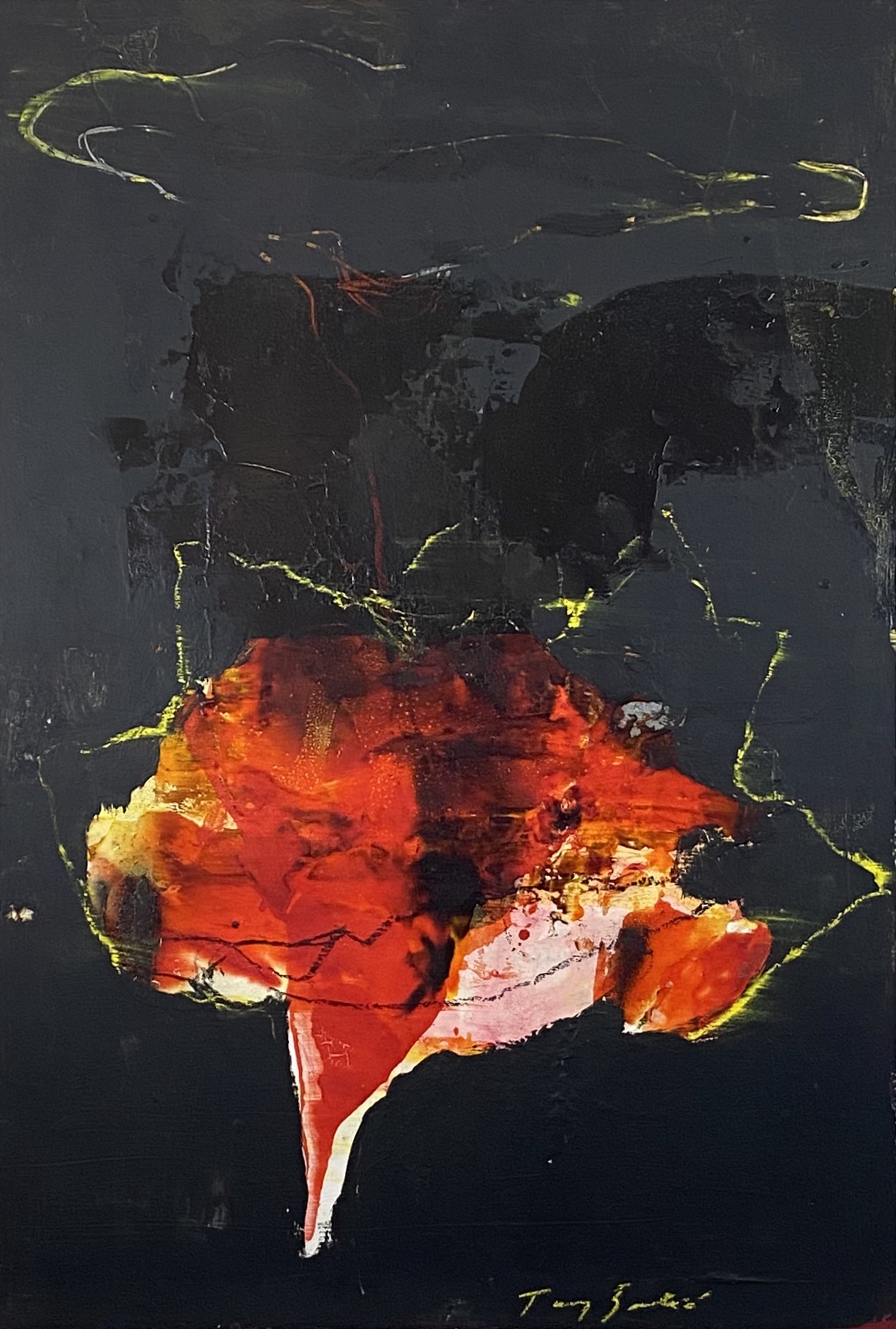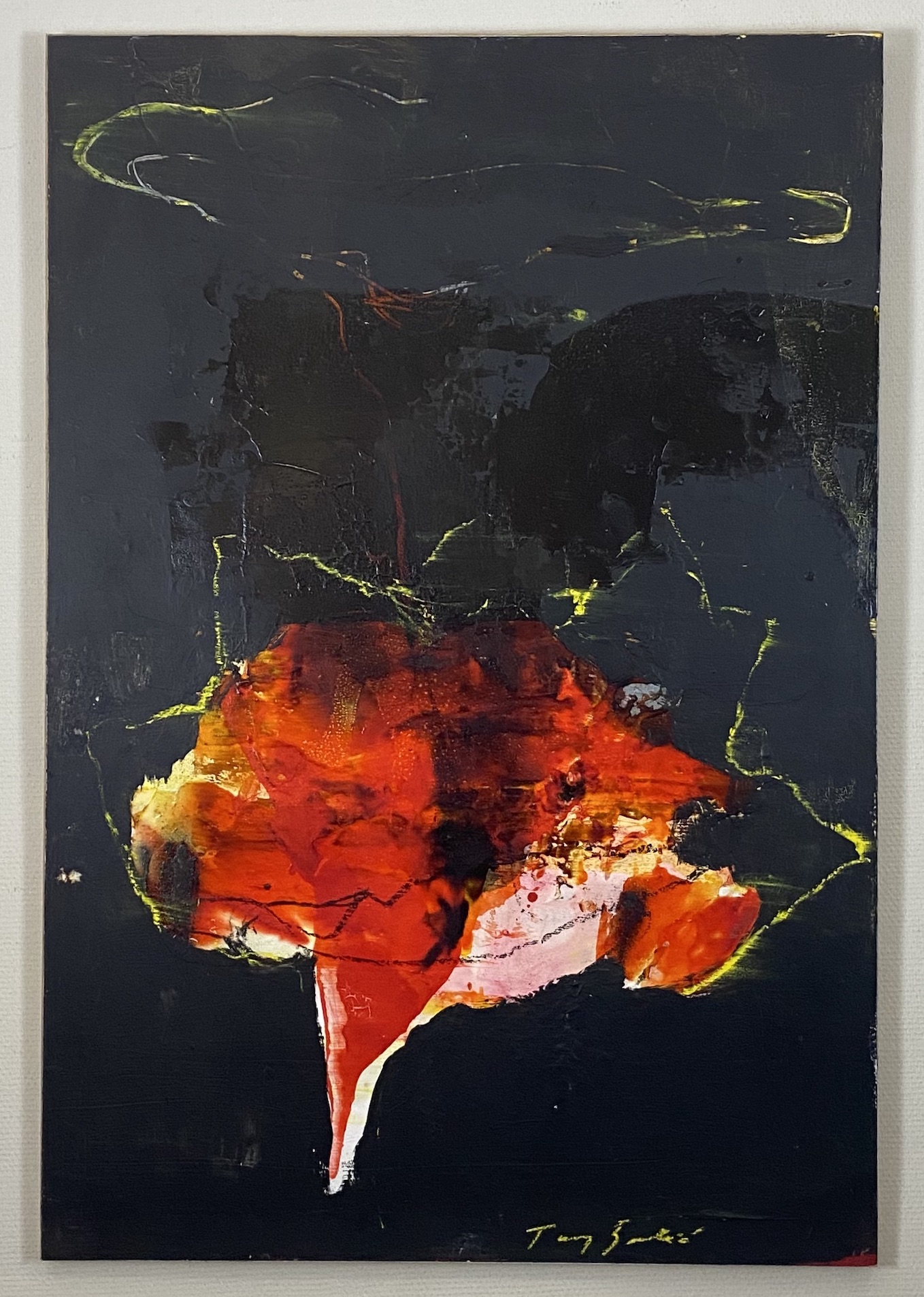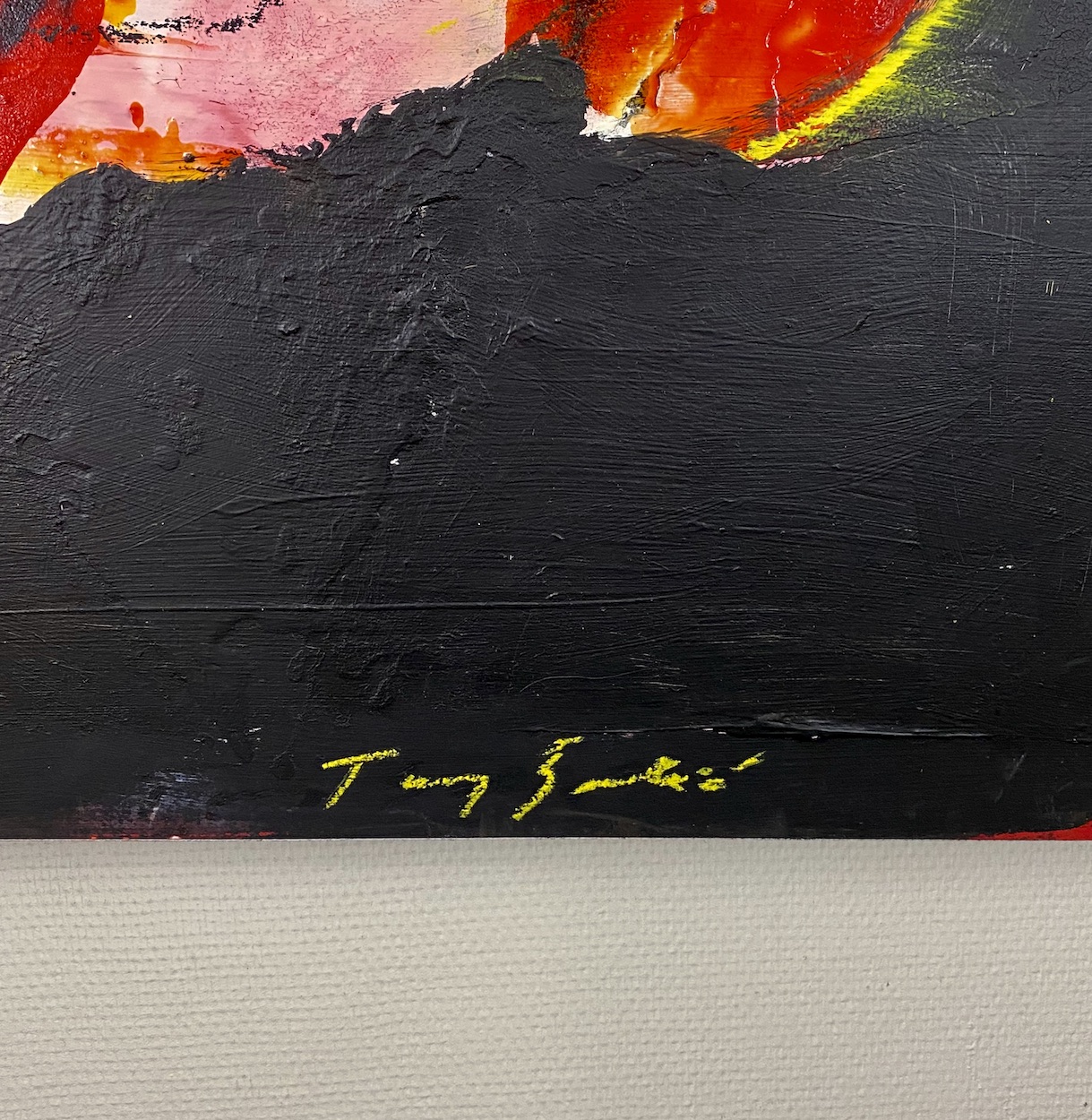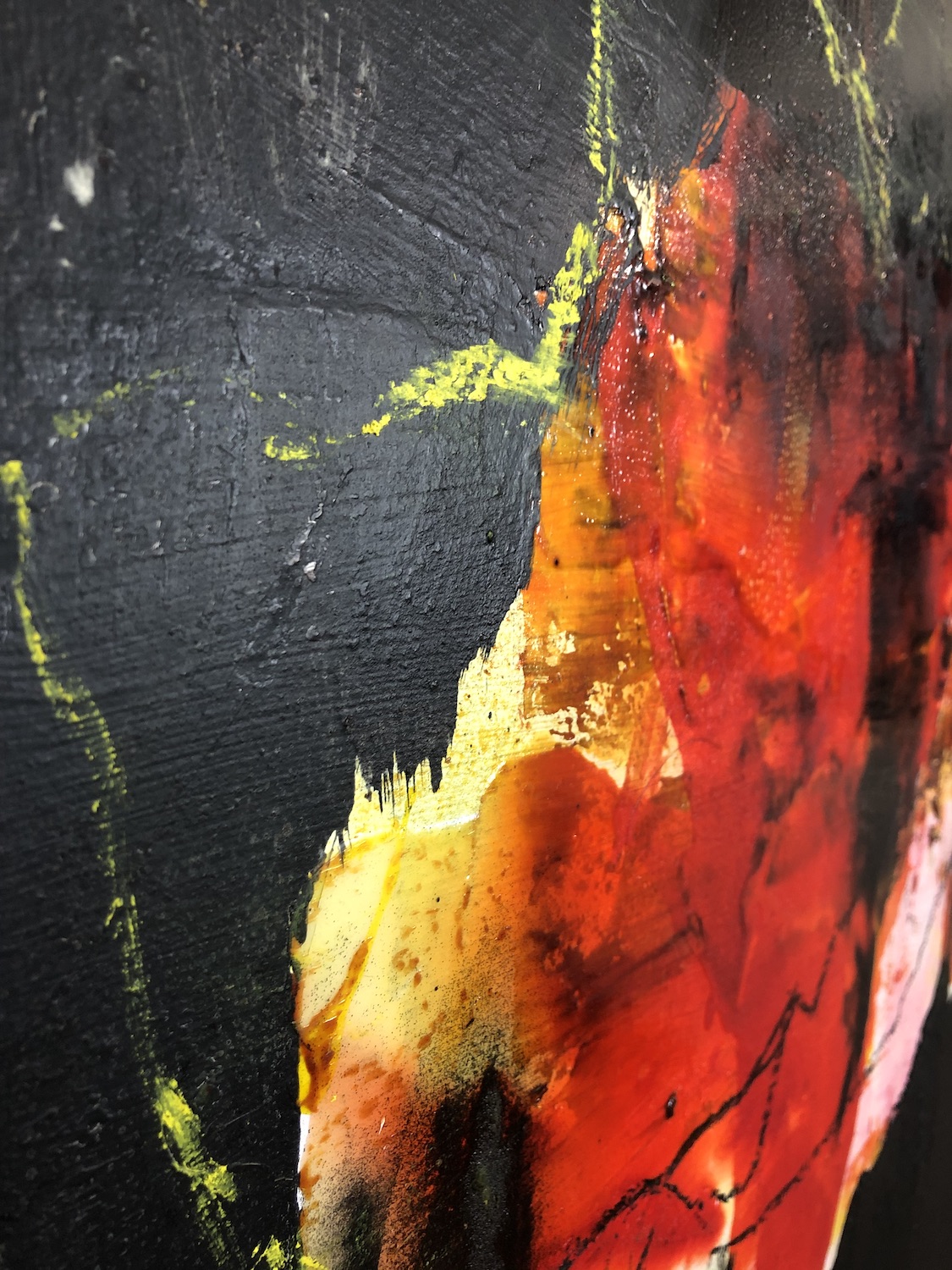 about the artwork :
Flowers XXIV , 2020
about the artist :
Tony Soulié was born in Paris in 1955.

A prolific painter, performer and photographer, Tony Soulié is one of the most important artists of his generation.

Since 1977 he has exhibited France, in Europe and throughout the world, mainly in Japan, the United States, Korea and South America. A long journey of constantly renewed questions on the representation, spirituality of the image and space-time.

More than 300 solo exhibitions have been dedicated to him and his work is regularly shown at major international events.

In his new artworks, Tony Soulié paints his "daily flowering" by questioning the very essence of painting, thus wishing to move away from the image that he considers "now an overly technological one". By "shaking the coloured petals" of the painting, the artist abandons the deafening form of the cities for the calmer form of the flowers. Tony Soulié's new works are a gift to nature.

Winner in 1987 of the Villa Médicis award, which brought him closer to mount Vesuvius, leading him to work on the volcanoes of Island, Oceania and Hawaii. He is also winner of the Montrouge exhibition prize in 1995 and was made Chevalier des Arts et des Lettres in 2004.
INV Nbr. sout_284
unique artwork
Internet
Price : 12,688.92 $
Shipping
Shipping under 7 to 10 days.
When you receive your artwork, you will be able to return it and get your money back within 14 days after without having to justify yourself, of course if the artwork is not damaged.
Questions ?
Do not hesitate to contact us if you have any question about this artwork, the artist or if you want some suggestions to start or complete your personal collection. Please call us at +33 1 53 30 00 10 or by email yannb@enviedart.com