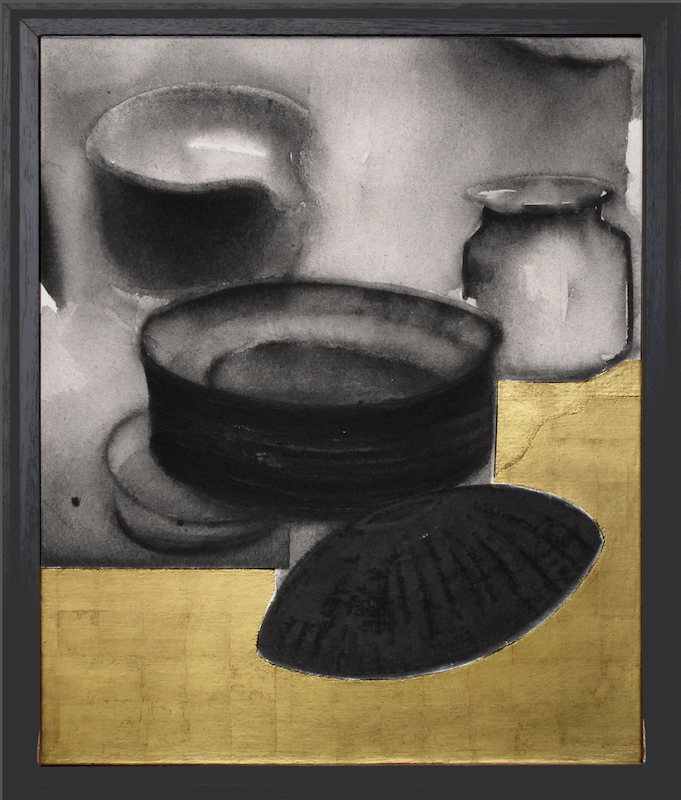 about the artwork :
Classic Lay n1 , 2013
about the artist :
There is a Bengali proverb which says that "All the universe is contained in a pot." Indeed a potter interacts with all five essential elements - earth, water, wind, fire and space. Pots play a central role throughout the stages of a man's life.
Pots follow us in our daily life with different aspects independently to mentalities' evolution and science's development.
"This universal langage, I wanted to express it in my painting as a second meaning after my picturial work which is essentially about mankind."
Madhu Basu, 2001.
Madhu Basu's works show a contrasted writing, full of symbolism. Shades and light are omnipresent. Blank spaces are friends with full ones. Lines which structure space are opposed with the round figures in his paintings. Each one of his work is a place for meditation revealing the growing maturaty of the painter.
INV Nbr. basm_079
unique artwork
Paris VIII
Price : 3,270 US$
Shipping
Shipping under 7 to 10 days.
When you receive your artwork, you will be able to return it and get your money back within 14 days after without having to justify yourself, of course if the artwork is not damaged.
Questions ?
Do not hesitate to contact us if you have any question about this artwork, the artist or if you want some suggestions to start or complete your personal collection. Please call us at +33 1 53 30 00 10 or by email yannb@enviedart.com