about the exhibition :
Entre deux mondes
Exhibition from 05 June to 29 June 2019
Through our new exhibition, our artists invite you to travel between two worlds ; from Didier Fournet's vibrant city to Edouard Buzon's personal travel diary.
Didier Fournet continues his quest for time, and brings us with him from Brazil to New York. His meticulous work shows us the city from the perspective of his digital Hasselblad and his countless collages.
Edouard Buzon offers you a story with several chapters paved with wild animals, cities and silhouettes. He invites you to create your own story and travel in turn.
Didier Fournet
Edouard BUZON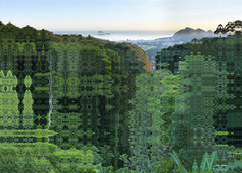 Photography, Diasec and aluminium frame
Image : 70 x 99 in (180 x 252 cm)
Edition of 5 copies
19,509.21 $
Varnish, Pigments and photography on wood
49 x 49 in (125 x 125 cm)
unique artwork
Sold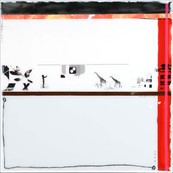 Varnish, Pigments and photography on wood
39 x 39 in (100 x 100 cm)
unique artwork
Price on request

Photography, Diasec and aluminium framed
Image : 35 x 106 in (90 x 270 cm)
Edition of 15 copies
9,992.52 $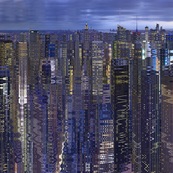 Photography, Diasec and aluminium frame
Image : 51 x 51 in (130 x 130 cm)
Edition of 15 copies
8,406.41 $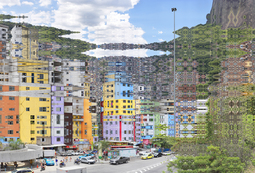 Photography, Diasec and aluminium frame
Image : 39 x 58 in (100 x 148 cm)
Edition of 5 copies
7,296.13 $