Art Elysées Art Fair 2019
17 - October 20, 2019
We will be delighted to meet you from 17 to 20 October with our sister gallery, K+Y, at the booth 148A of the Art Elysées fair, a stone's throw away from the Grand Palais. We will present amongst others the new works of Didier Fournet, Park Byung-Hoon, Ronald Westerhuis, Florent Touchot but above all, you will have the opportunity to discover our brand new artist Jeff Robb. For the complete program, click here.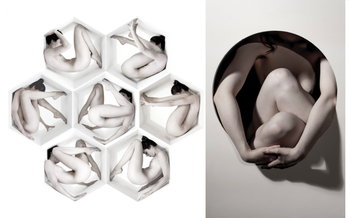 New artist: Jeff Robb
from October 3, 2019
It is with great pride that we welcome Jeff Robb and his hypnotic photography in the Envie d'Art artist family. The British artist's lenticular pictures - which have been shown at the Victoria & Albert Museum in London or the Getty in LA - defy the laws of physics as well as they celebrate the aesthetics of the female nude, and the possibilities of the human body.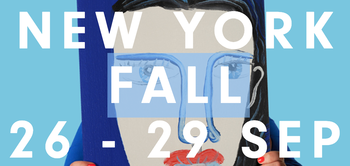 AAF New York
26 - September 29, 2019
The Envie d'Art team will fly to New York next week to present the latest works by Cécile Plaisance, Reinhard Görner, Silvia Calmejane, Michelle Y Williams, Park Byung-Hoon, Vinça Monadé, Peter Hoffer and Eva Ullrich! Meet us at the Metropolitan Pavilion at the Affordable Art Fair, from September 26 to 29. For more information, click here.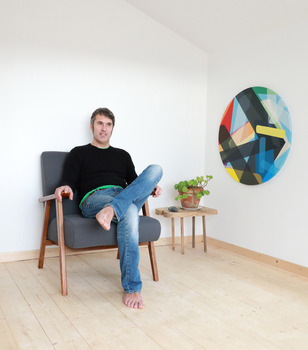 Artist focus : Nicolas Dubreuille
September 15, 2019
It was at an art market 5 years ago that we fell in love with Nicolas Dubreuille's works. Since then, we have accompanied him in his work, witnessing a constant evolution in his style. Coming from the world of graphic design, the artist lives in the South-West of France and multiplies mediums - combining drawing, sculpture, photography and painting - allowing him to explore form and colour more freely. After two catalogues and numerous orders, we are pleased to introduce you to this popular artist.

Nicolas Dubreuille draws his inspiration from modernist and abstract art everywhere: sculptors Eduardo Chillida and Philippe Hiquily, or painters such as Kandinsky or Paul Jenkins (in particular his work on transparency and the contrast he manages to obtain with colours). The artist started working with geometric shapes and then evolved towards transparency and gradually his work became more complex in the superposition of colours. "For my sculptures, I use a kind of alphabet of shapes, and I try to find a balance between all the pieces. A link between painting and sculpture is, in my opinion, the art of finding the right balance."

Nicolas likes to focus on details that allow him to let his imagination run wild and for him, movement is an escape from reality: "That's what I'm trying to share."

See all his works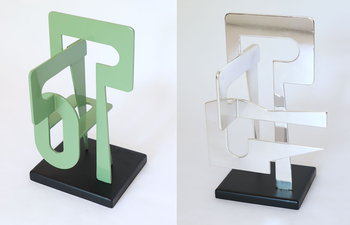 Opening on September 12th : Line & Colour
12 - September 30, 2019
The summer holidays are over and we are craving for art that transcends form, appeals to our emotions and allows us to forget for a moment the reality of the visible world. Therefore, for the first time, we are organizing an exhibition exclusively dedicated to abstract art.
Come celebrate the geometry and polychromy of the works of three of our artists, whom you will have the opportunity to meet at the opening on Thursday, September 12.
Register for the opening: cathy.bombard@enviedart.com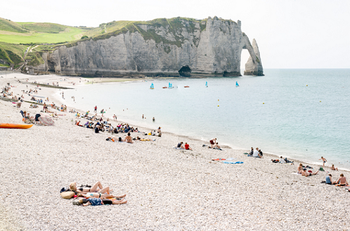 Happy holidays!
01 - August 31, 2019
The gallery will close its doors from Thursday August 1st to Sunday September 1st included.
We wish you an excellent holiday and look forward to seeing you back in September.
Save the date : Exhibition "The line and the colour", opening on September 12th 2019.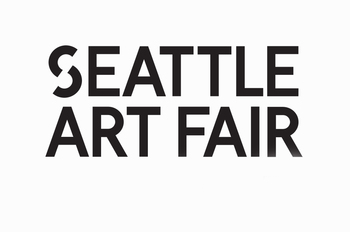 Seattle Art Fair
01 - August 4, 2019
We are pleased to announce our first participation in Seattle Art Fair from August 1st to 4th 2019. Featured artists : Cécile Plaisance, Nicolas Dubreuille, Michelle Y Williams, Reinhard Gorner and Eva Ullrich.
For more information, click here.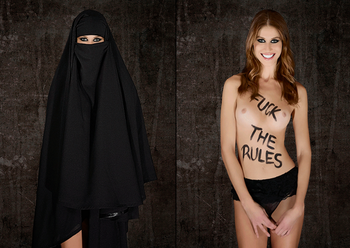 Cécile Plaisance's solo show
10 - July 31, 2019
Discovered by our gallery 7 years ago, Cécile Plaisance is a feminist photographer who places women at the heart of her artistic work. Thanks to a particular work of images using a lenticular print, our artist stages the famous Barbie and then models while having fun with their feminity and maintains her provocative and free side. Cécile Plaisance continues her international career and has enjoyed immense success in France and abroad.
See all the artworks here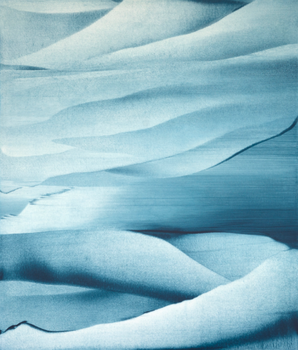 New artist: Eva Ullrich
11 - June 30, 2019
Eva Ullrich is a young british artist whose work leans towards abstraction. She won our hearts with her impeccable technique and her special work on light. Our new artist draws her inspiration from nature and the landscapes encountered during her various travels, to highlight them in her paintings.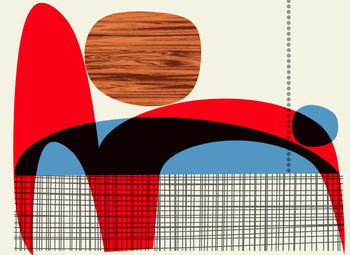 New artist : Marcel Ceuppens
from May 17, 2019
We are very happy to welcome Marcel Ceuppens to our gallery today! As a former advertiser and passionate about mid-century design, he creates abstract and minimalist pigment prints reminiscent of the 1950s and Calder's mobiles.
More information, here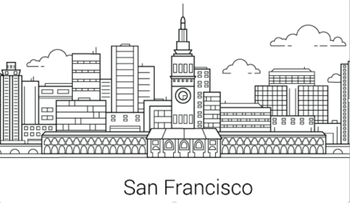 San Francisco, we are coming!
25 - April 28, 2019
We are delighted to participate for the first time in Art Market San Francisco. We will welcome you there from April 25 to 28.
More information on the artfair, here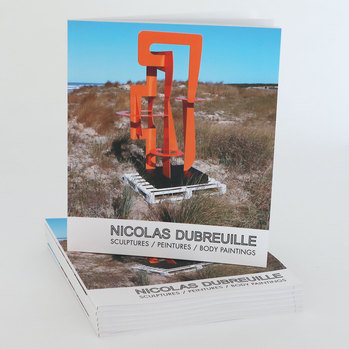 Nicolas Dubreuille's new catalog
from April 2, 2019
Nicolas Dubreuille's new catalogue is out! You will discover througout the artitst's sculptures, paintings and body paintings.
Click here to discover it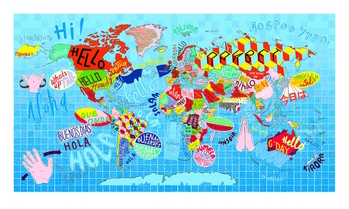 Envie d'Art around the world
05 - March 31, 2019
Note to all globe-trotters: we will participate in three consecutive art fairs! You can meet us this week at AAF London Battersea until March 10, at AAF Brussels from March 15 to 17 and finally at AAF New York from March 28 to 31.
You will discover all the new works of our artists.
Don't forget to follow the backstage of the art fairs on our instagram.
More information on art fairs, here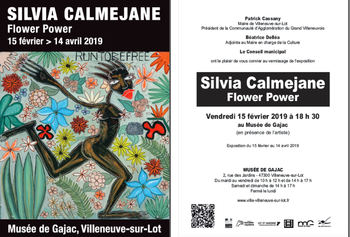 Silvia Calmejane's exhibtion at the Gajac Museum
February 15 - April 14, 2019
We are pleased to announce Silvia Calmejane's solo show "Flower Power" at the Gajac Museum in Villeneuve-sur-Lot. Twenty paintings and sculptures are exhibited from February 15 to April 14, 2019. It is also an opportunity for Silvia Calmejane to publish her first catalogue, which will soon be available at the gallery.
More information, here
Discover her artworks, here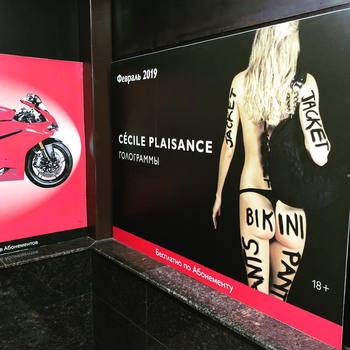 Cécile Plaisance at the museum!
February 1 - June 2, 2019
After charming many international collectors from Europe, Asia, the Orient and America, Cécile Plaisance conquered Russia ! Sixty artworks will be exhibited at the Erarta Museum in Saint Petersburg from February 1st to June 2nd, 2019. We are proud to have initiated this prestigious project and to support our artist in her spectacular rise.
More information, here
Discorver her artwork, here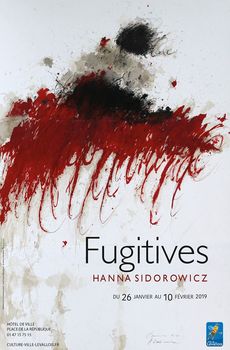 Hanna Sidorowicz's exhibition at Levallois's City Hall
January 26 - February 10, 2019
Don't miss Hanna Sidorowicz's exhibition Fugitives at Levallois Perret's Town Hall. One hundred works will be exhibited from January 26 to February 10, 2019.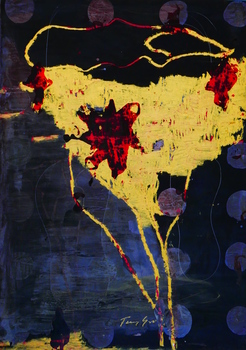 Tony Soulié is back
January 16 - February 9, 2019
We are thrilled to begin the year with the amazing Tony Soulié and his "Flowers"! Opening Wednesday 16 at our Paris gallery.

Click here to discover the exhibition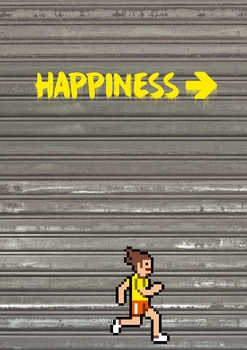 Happy New Year!
01 - January 31, 2019
And go for HAPPINESS in 2019!

We look forward to meeting you at our many events:

January 7th : Reopening of the gallery

January 16th : Opening of the exhibition "Color Power"

March, 7th to 10th : AAF London Battersea

March, 14th to 19th : AAF Brussels

March, 28th to 31st : AAF New York