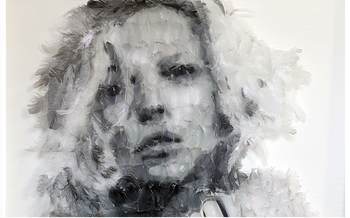 New artist: Marie-Ange Daudé
from January 20, 2020
This month, we are pleased to welcome Marie-Ange Daudé, a feather worker by training, who creates portraits entirely made from feathers, to our team of Envie d'Art artists. Suspended on nylon threads, the feathers create plays of light and shadow, and exacerbate the softness, fragility and femininity of the faces she portrays.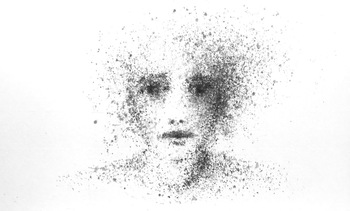 Opening of the exhibition "Poetic Portraits"
from January 16, 2020
We hope to see many of you at the opening of our new exhibition, which will take place on 16 January from 7 to 9 pm, at 24, rue Treilhard (Paris 8), in the presence of the artists.

It will be an opportunity to discover the feathered portraits of our new artist Marie-Ange Daudé, which are an ode to femininity, but also the works of Peter Hoffer which pay tribute to trees and their majesty. Finally, you will meet Hanna Sidorowicz, an artist who evokes our vulnerability through her vaporous portraits.

Register for the opening: cathy.bombard@enviedart.com
In 2020, let's take the time for art
from January 1, 2020
For nearly twenty years, we have been pursuing our profession as gallery owners with love and passion. In 2020, our wish is to share this passion even more, and to take, together, the time for art. Meeting the artists, contemplating their works, understanding their approach, feeling shared emotions... are many moments of evasion that we wish to live with you. It is a breath of fresh air in our daily lives that we hope to offer you for many years to come. Happy new year to all!
Cathy, Yann, Diane, Anne & Laëtitia