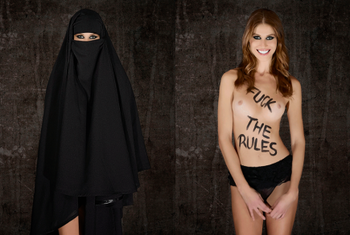 Solo Show Cecile Plaisance
10 - July 31, 2019
After its major retrospective at the Erarta Museum in St. Petesburg, we are pleased to present you Cecile Plaisance's solo show until July 31th.
Discovered by our gallery 7 years ago, Cecile Plaisance is a feminist photographer who has placed women at the heart of her artistic work since the beginning. Her goal is to break codes and liberate morals through her lenticular images and recently her sculptures.
First under the effigy of the famous Barbie whom she dresses and undresses while having fun with her feminity, she then photographs living models to denounce the religious precepts established with her new series "Fuck the rules".
Cecile Plaisance maintains her provocative and free side in France and abroad, notably with her immense success at numerous international fairs.
Learn more about the exhibition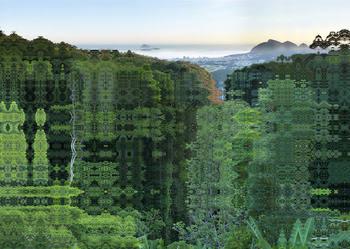 Entre deux mondes
05 - June 29, 2019
Through our new exhibition, our artists invite you to travel between two worlds ; from Didier Fournet's vibrant city to Edouard Buzon's personal travel diary.
Didier Fournet continues his quest for time, and brings us with him from Brazil to New York. His meticulous work shows us the city from the perspective of his digital Hasselblad and his countless collages.
Edouard Buzon offers you a story with several chapters paved with wild animals, cities and silhouettes. He invites you to create your own story and travel in turn.
Learn more about the exhibition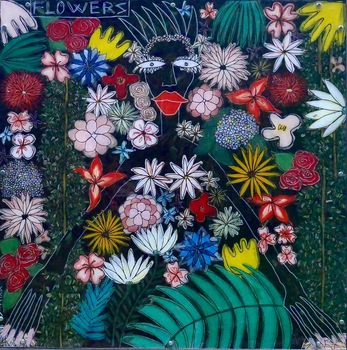 Solo Show Silvia Calmejane
April 17 - May 6, 2019
After her retrospective at the Museum of Gajac in Villeneuve sur Lot, we have the pleasure of inviting you to Silvia Calmejane's Solo Show. The artist will present her latest creations, paintings, totems, sculptures and will dedicate her first book. Silvia Calmejane is a free artist. Her artworks convey universal messages of peace, tolerance, love and hope, aspiring to see humanity finally change. Pleasure and game are the driving forces of her creation. Painted colors, pastels and felts match and transcribe the mystery of humankind with its strengths and flaws. The characters are painted on a flourishing nature, thus questioning our presence in the world and our becoming. Their nudity expresses our desire for freedom. The mixed medium used, wood and plexiglass, gives her work a double reading, a striking depth and an intense light. Delicate artworks that challenge us as much as they soothe us.
Learn more about the exhibition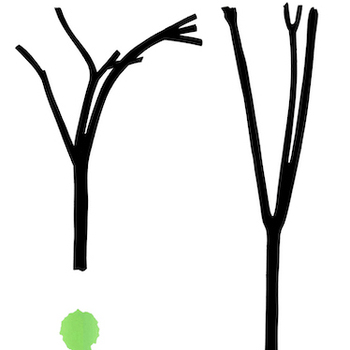 Expressions végétales
March 21 - April 14, 2019
On this first day of spring, come and celebrate the arrival of the sunny days around the new works of our three artists: you will discover Corinne Dalle Ore's revisited and bucolic nature, Vinça Nomadé's delicate and minimal representation of the vegetal world and Peter Hoffer's romantic and peaceful landscapes.
Learn more about the exhibition