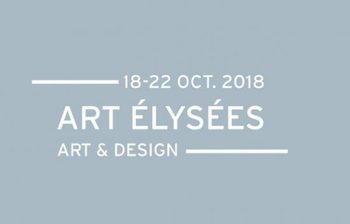 Art Elysées - 18th to 22nd of October!
18 - October 22, 2018
We are delighted to participate in Art Elysées Art Fair, with our sister gallery K + Y.

The artists presented are Edouard Buzon, Didier Fournet, Reinhard Görner, Cécile Plaisance, Florent Touchot and Ronald Westerhuis.

For more information click here.