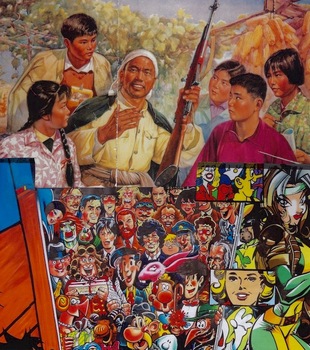 Exclusive: ERRO's collages in a unique illustrated book!
07 - February 28, 2018
Discover here on our website, ERRO's "Vinyle Rouge" and his collages, exclusively available with the book!
The "Red Vinyl", explicit reference to Mao's Little Red Book, brings together nearly 120 reproductions chronologically presented of Erro's paintings and collages of differents series on the theme of China and Chinese people.
This book was published in 2018 by Cercle d'Art Editions. The author, Stéphane Corréard -critic, journalist, collector and currator- brings a historical light to Erro's work. The collages are an exceptional addition to the collection, which the Envie d'Art gallery is honoured to present.