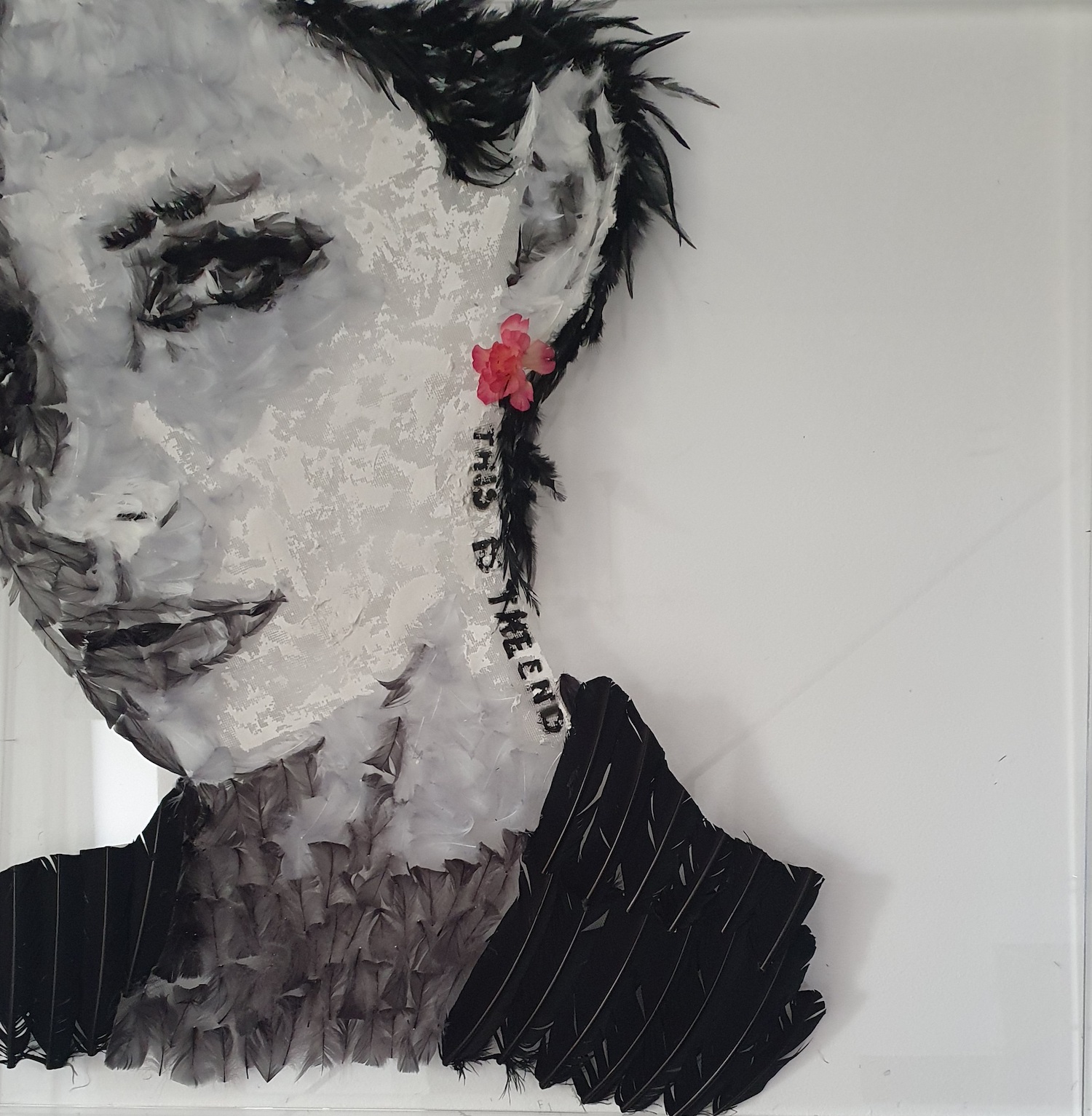 about the artwork :
This is the end , 2022
about the artist :
Marie-Ange Daudé is a plastician, a portraitist and a feather artist. Through her unique portraits she expresses her desire for aestheticism and femininity as well as her tendency towards melancholy and nostalgia. The faces are strong, and express a rare emotion. The chosen material, feathers, exacerbates the fragility and feminine softness.

The feeling of transparency of the portrait and its evanescent side is brought by the concept of the work: the feathers are fixed on almost invisible nylon threads, which allow the portrait to be lifted off the support and to appear in levitation. The absence of color enhances emotion and nostalgia. The duvet of the feathers bring a touch of softness to the whole.
INV Nbr. mad_018
unique artwork
Paris VIII
Price : 7,680 US$
Shipping
Shipping under 7 to 10 days.
When you receive your artwork, you will be able to return it and get your money back within 14 days after without having to justify yourself, of course if the artwork is not damaged.
Questions ?
Do not hesitate to contact us if you have any question about this artwork, the artist or if you want some suggestions to start or complete your personal collection. Please call us at +33 1 53 30 00 10 or by email yannb@enviedart.com