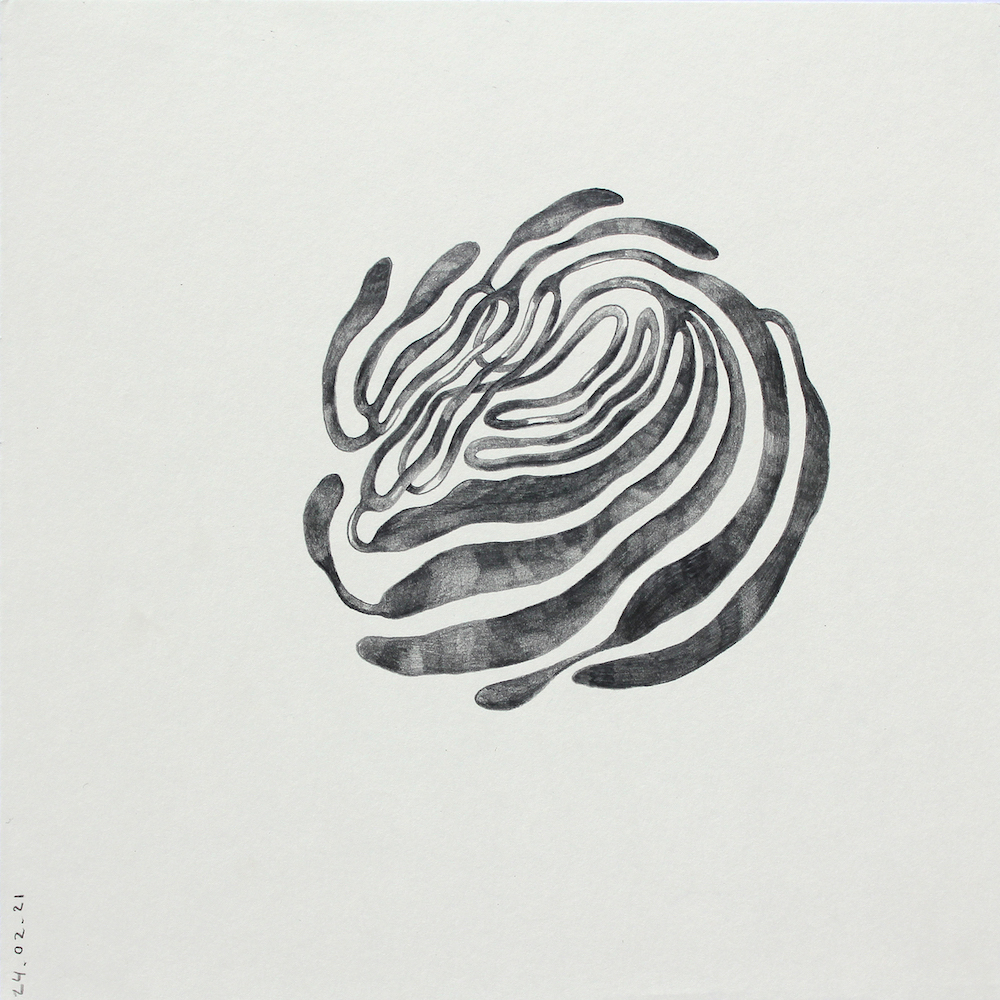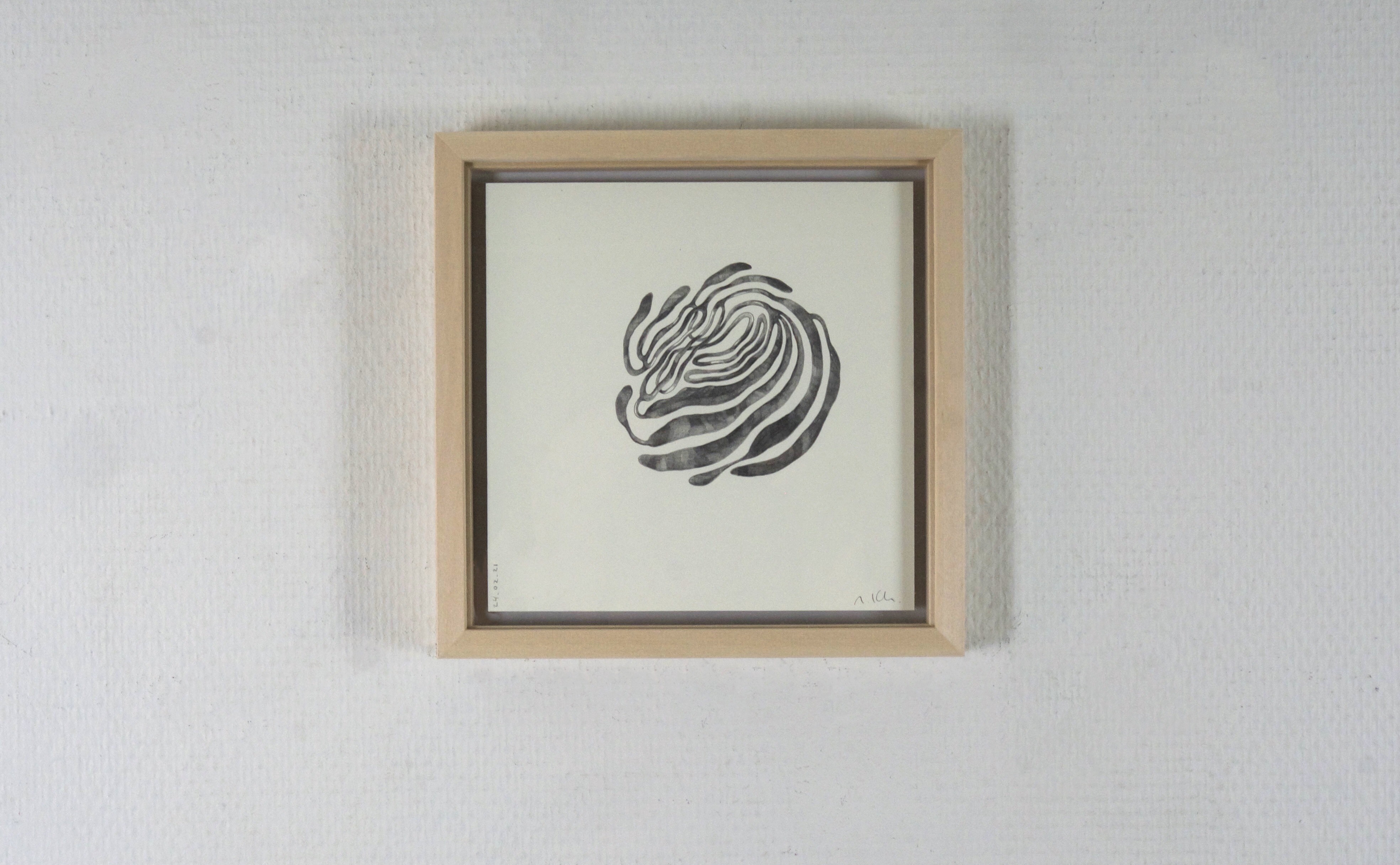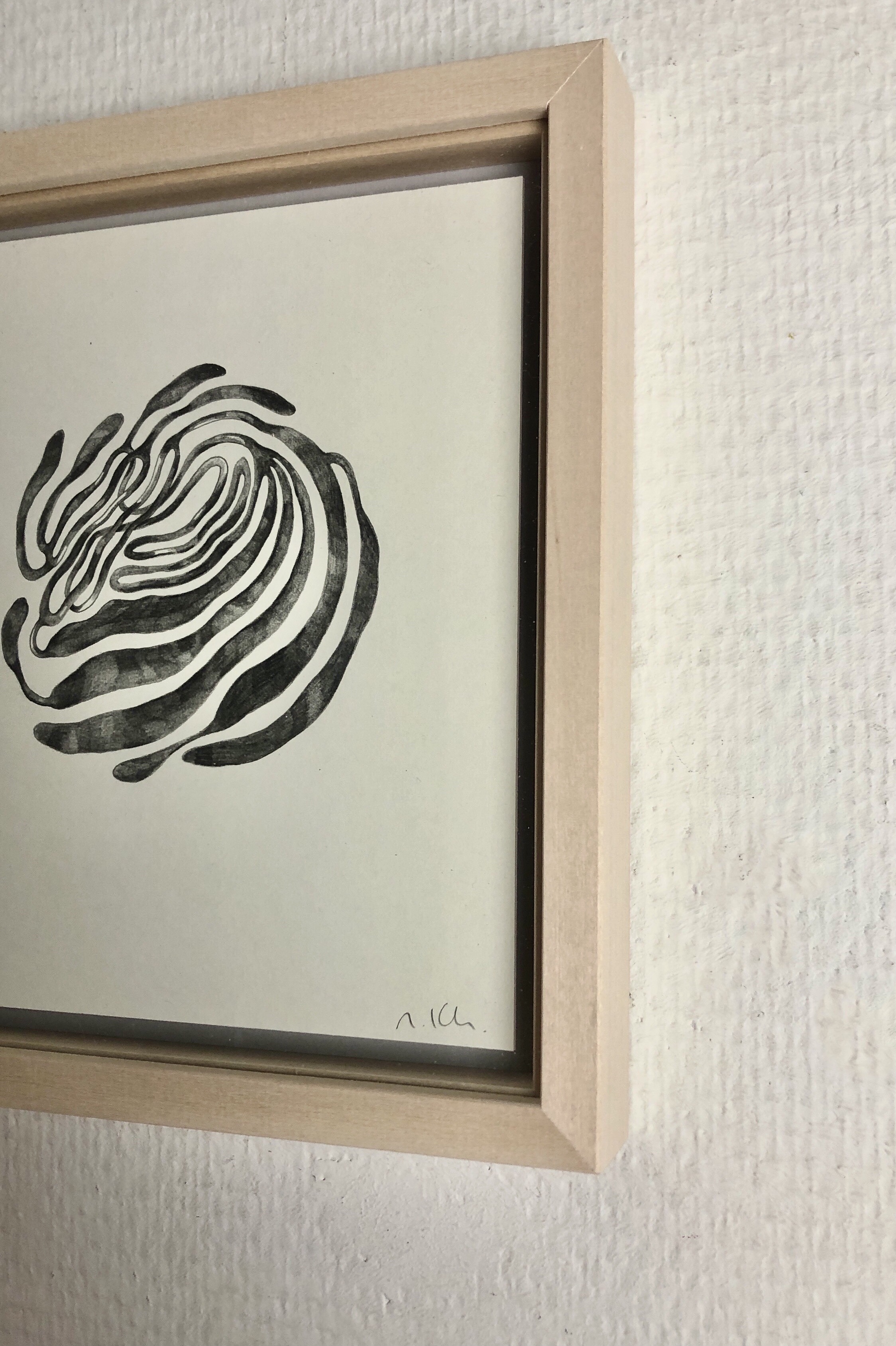 about the artwork :
Fruits confinés 14 , 2020
about the artist :
In her work, Muriel Kerba tries to translate a form of plant life close to that of the animal form, and to let its presence come alive through volume and relief. The relief is created by a play of cuts and gashes, while the colour vibrates through small touches. Depending on the position of the spectator, the work transforms itself: the light moves and reveals a work where each stroke of the blade, precise and measured, has its importance.

The artist is essentially inspired by the botanical register. This vegetal universe is teeming with developing cells in the form of bulbs, germs, roots or branches. Their organic structures become the main characters of abstract compositions and allow her to evoke a parallel world that escapes the naked eye: that of the infinitely small as well as the infinitely large.

From then on, to approach her work is to act as a speleologist. From the study of a ground, its consistency, its colour, its texture, its composition, one could do the same with her works. And from the study of the layers of a soil, their dating, their thickness, their extent, one could do the same with her work process. The accumulation of successive layers, whether of ink, paper or paint, is a constant in her research. This implies a notion of time: each stage of creation must be allowed to ferment in its own way.

Muriel needs to explore several directions, to turn around the pot in which all the plants in her personal canopy grow. She deliberately uses the word "canopy" because light is also a key element for her and obviously its corollary: colour. It is the point of contact between her work and the spectator. It captures the eye, attracts and fascinates with its vibratory waves. This can be seen in her latest series, "Achrome", which is a search for colour through white and drawing through cutting. It is a game of reverberation on perforated paper and the creation of an illusion of colour in a white world: the luminous reflection of colour in a totally white universe gives the impression of a drawing in relief. The paper cut-outs draw the shape and create a double dimension through a play of drop shadows.
INV Nbr. kerm023
unique artwork
Internet
Price : 540 US$
Shipping
Shipping under 7 to 10 days.
When you receive your artwork, you will be able to return it and get your money back within 14 days after without having to justify yourself, of course if the artwork is not damaged.
Questions ?
Do not hesitate to contact us if you have any question about this artwork, the artist or if you want some suggestions to start or complete your personal collection. Please call us at +33 1 53 30 00 10 or by email yannb@enviedart.com