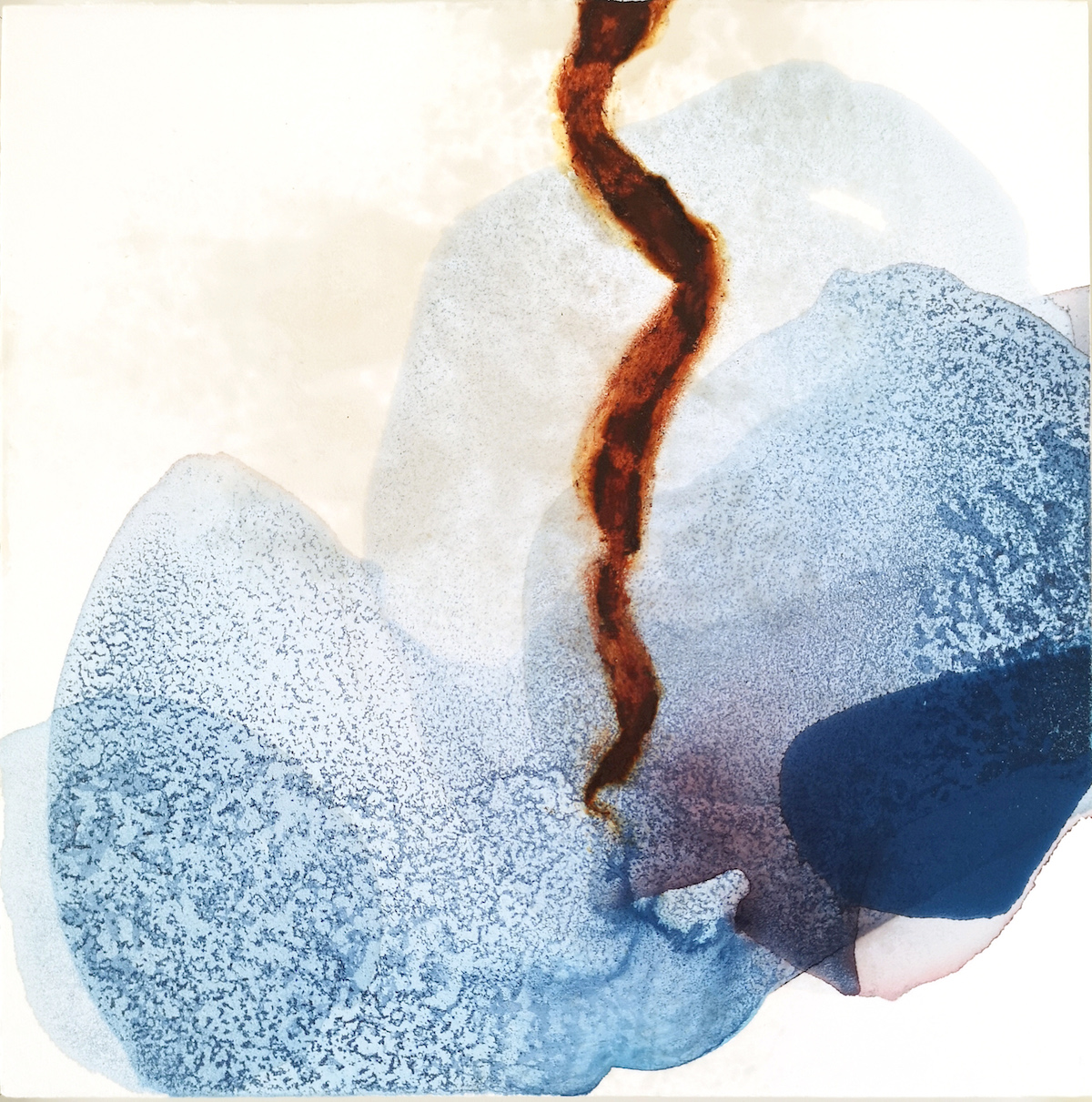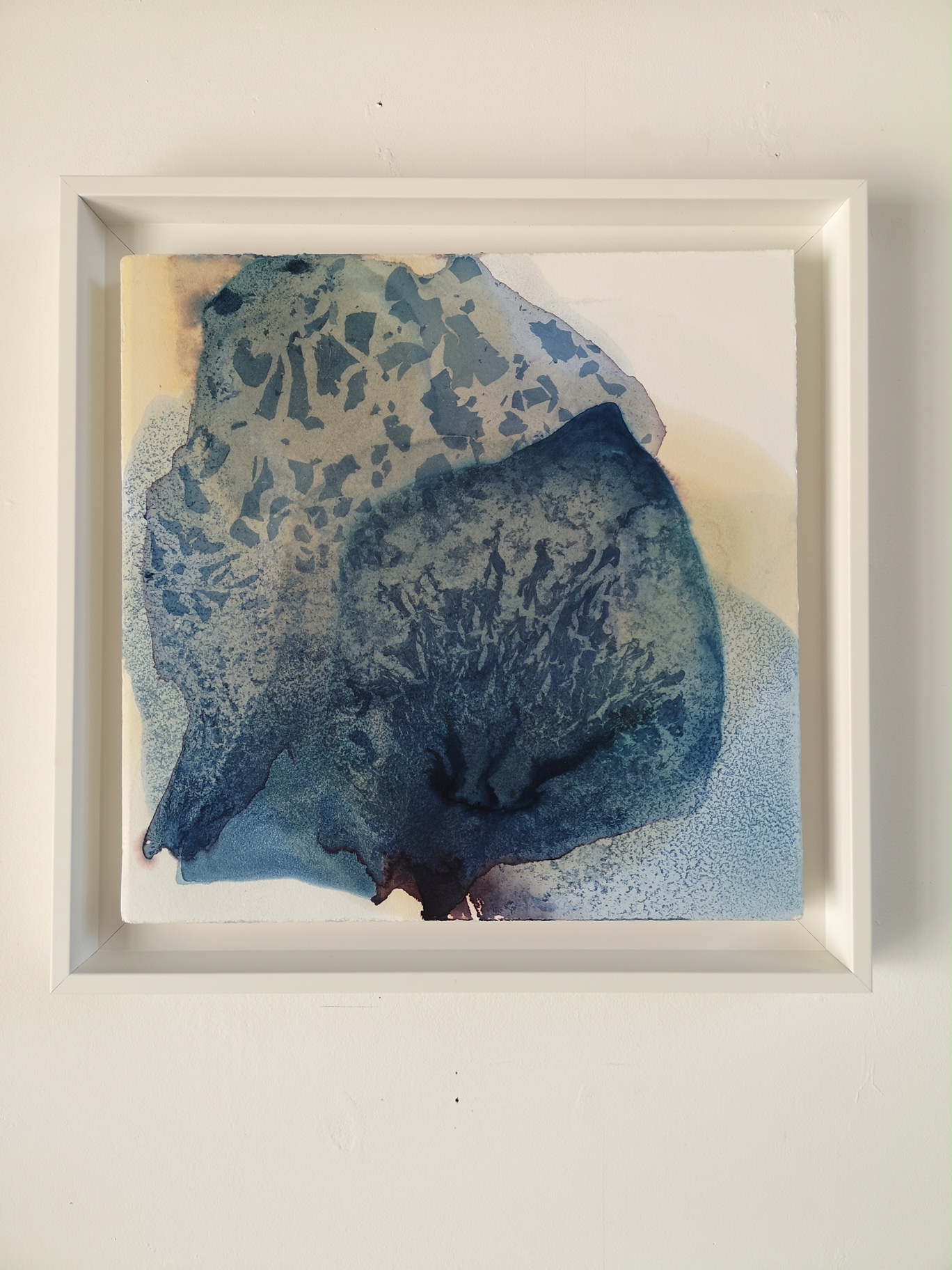 about the artwork :
Blues 1 , 2020
about the artist :
Patricia Erbelding, is a French painter, born in 1958 and based in Paris. She travels within her mind, plays with light, gets lost in the stars, transcends figures, symbols and forms, in favour of a quest for her inner self and the universe, through the slow tempo of contemplation. Her abstract painting is a writing of the unspeakable, beyond the gaze, towards the enigmatic depths, at the heart of intimate emotion. Polar journey, her palette becomes immaculate and transparent, to the rhythm of time that passes. It is a painting in mutation, attached to the expression of a reflection which, without ever revealing its secrets, leads to the development of an intimate language playing with paradoxes and antitheses.

In addition to painting and collages, her multidisciplinary artistic work addresses fields of expression such as sculpture, photography and Patricia Erbelding works regularly in collaboration with writers and poets for the publication of artists' books. Since 1990, she has participated in numerous solo and group exhibitions all over the world, particularly in the United States. She has received several awards including a prize for photography by the PWP (Professional Women Photographers) in New York in 2012.
Blues 1 , 2020
Ink and wax on paper mounted on wood, framed
12 x 12 in (30 x 30 cm), Frame : 14 x 14 in
INV Nbr. erbp_305
unique artwork
Internet
Price : 1,427.50 $
Shipping
Shipping under 7 to 10 days.
When you receive your artwork, you will be able to return it and get your money back within 14 days after without having to justify yourself, of course if the artwork is not damaged.
Questions ?
Do not hesitate to contact us if you have any question about this artwork, the artist or if you want some suggestions to start or complete your personal collection. Please call us at +33 1 53 30 00 10 or by email yannb@enviedart.com