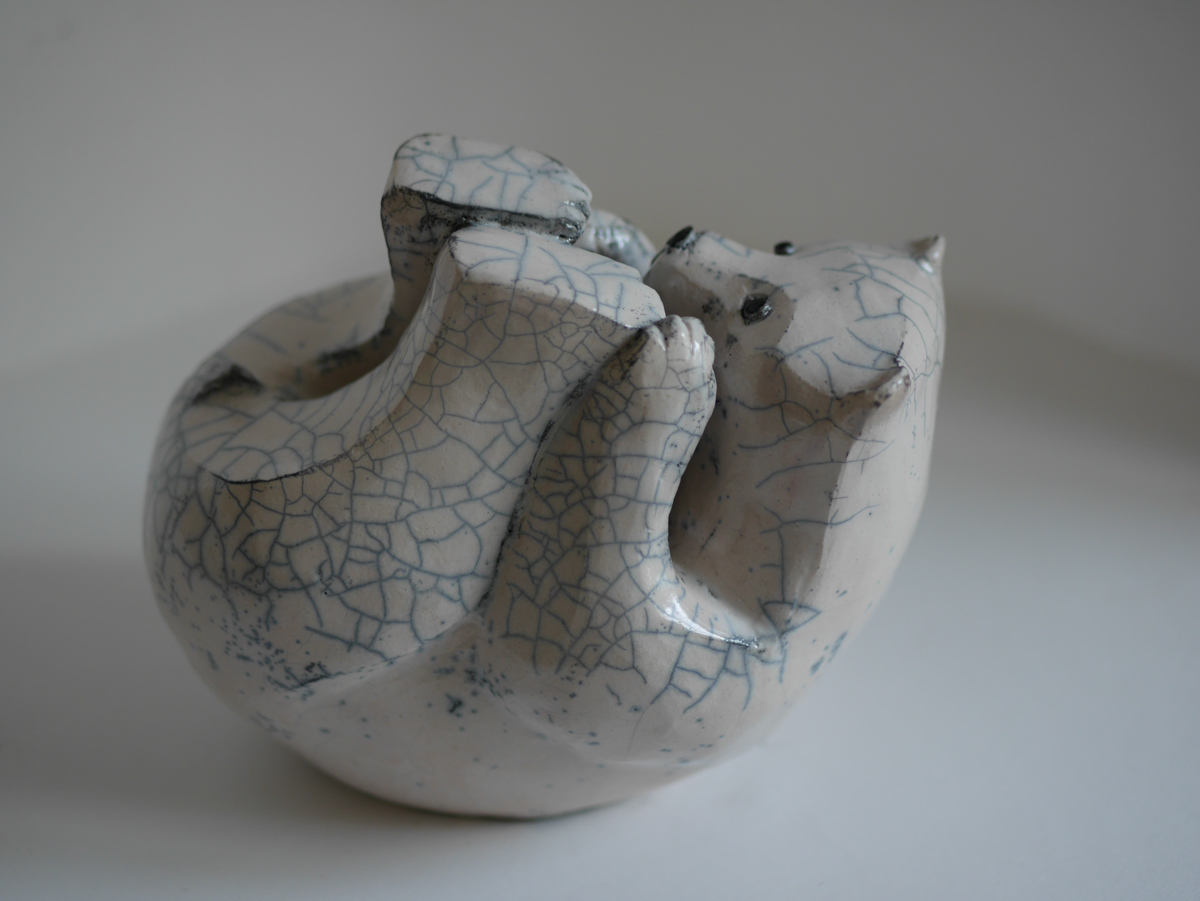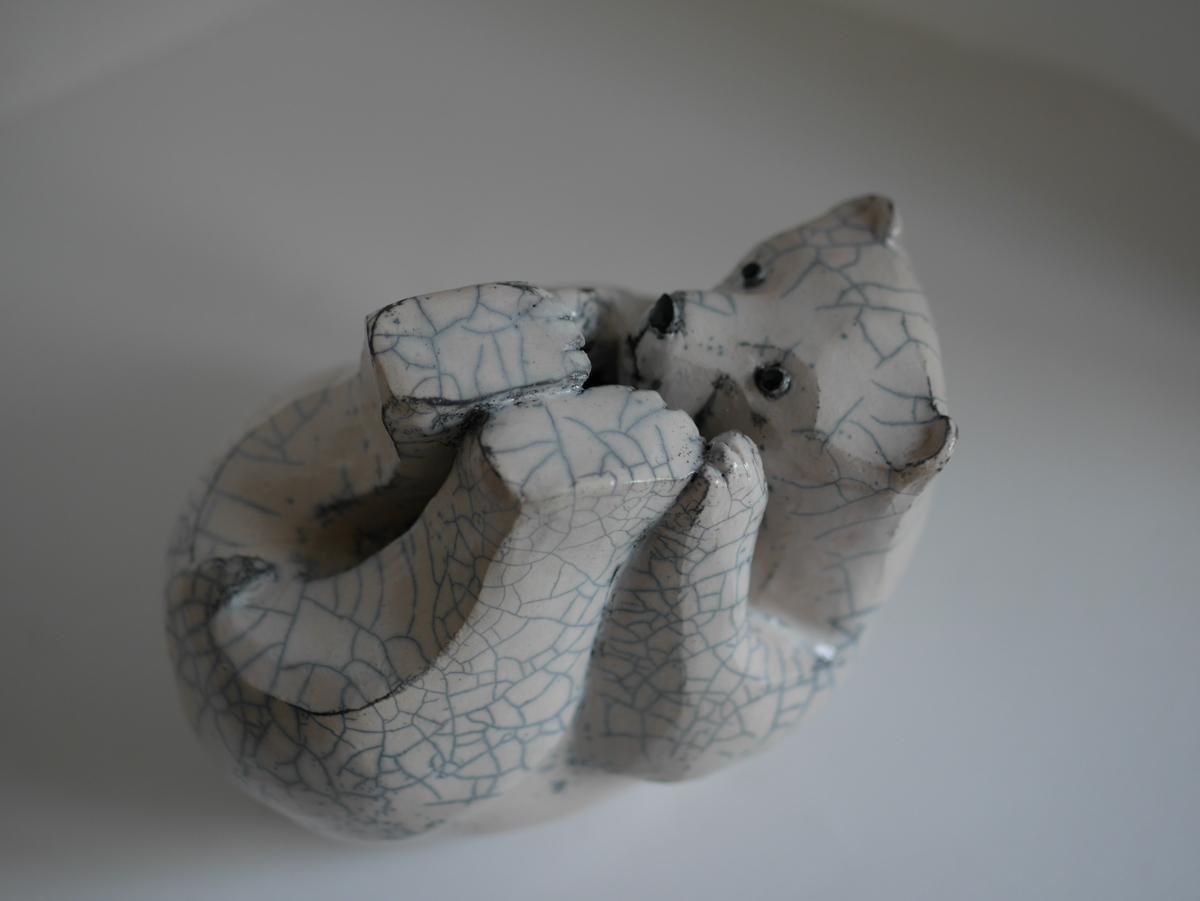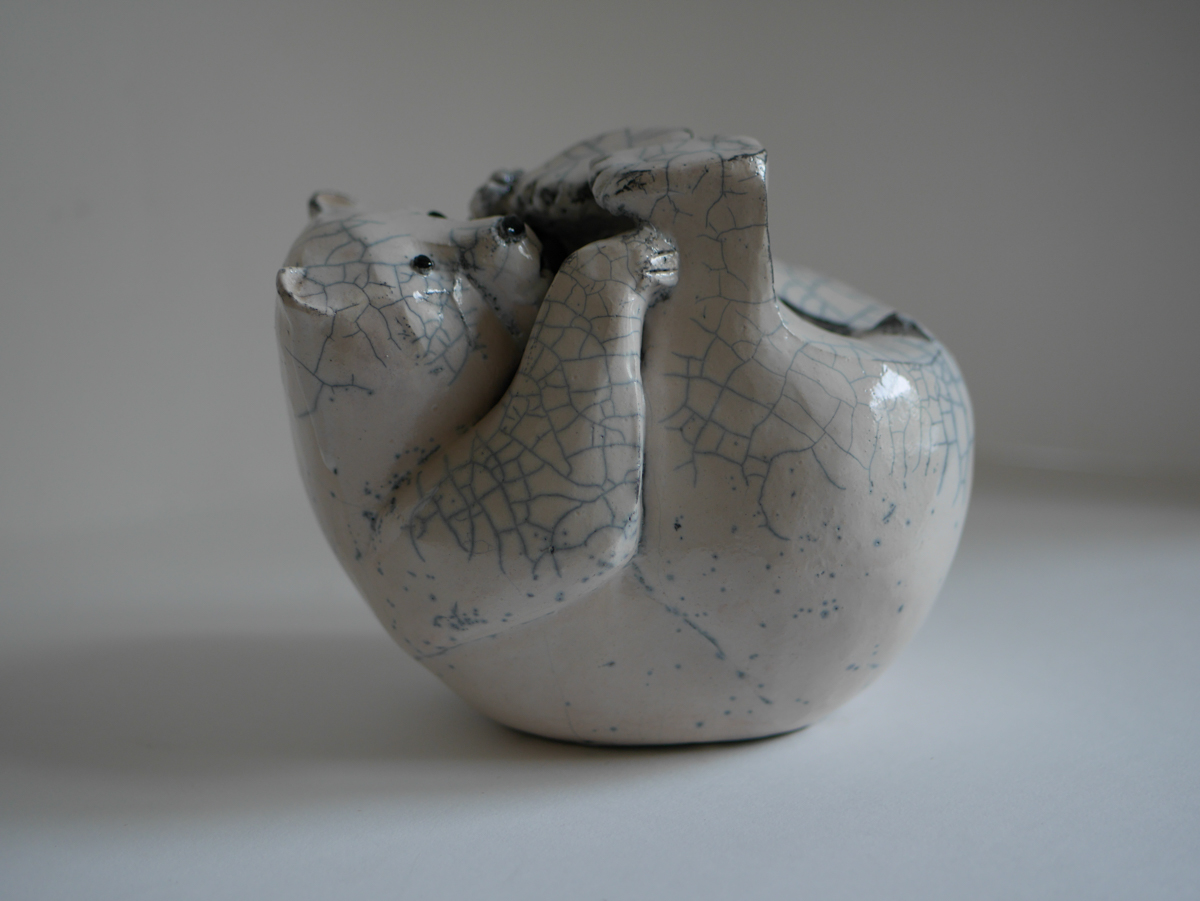 about the artwork :
Prosper , 2020
about the artist :
Bennie is a sculptor raku ceramist .
Raku-yaki is a japanese XVI  century's technique.The process consists of a first firing up to 1000° degree . The clay becomes terracotta . Then after enamelling, there is a second firing, equally up to 1000 degree. At the final stage of the second firing, the sculpture is taken out incandescently of the oven and then put into sawdust. The big  thermal choc between the high temperature of the owen and the outside temperature creates superficial cracks on the piece . The cracks become black because of the smoke. This method very demanding for the clay stays very impredictable as to the final result. On top of mastering sculpture,mastering enamelling and firing is primal .
The gap between the subject and the ancestral technique, is confronting two realities in an unique piece: the past and the present. The cracks of the fragile work reveal the vulnerability of the living. Bennie was first inspired by painting and drawing when she studied at the Ecole Nationale Supérieure d'Art in Bourges, France. Then, she discovered clay and sculpture, and completed a raku training. She is now dedicated to her passion for raku sculpture
INV Nbr. benn_072
pièce unique

Shipping
Shipping under 7 to 10 days.
When you receive your artwork, you will be able to return it and get your money back within 14 days after without having to justify yourself, of course if the artwork is not damaged.
Questions ?
Do not hesitate to contact us if you have any question about this artwork, the artist or if you want some suggestions to start or complete your personal collection. Please call us at +33 1 53 30 00 10 or by email yannb@enviedart.com