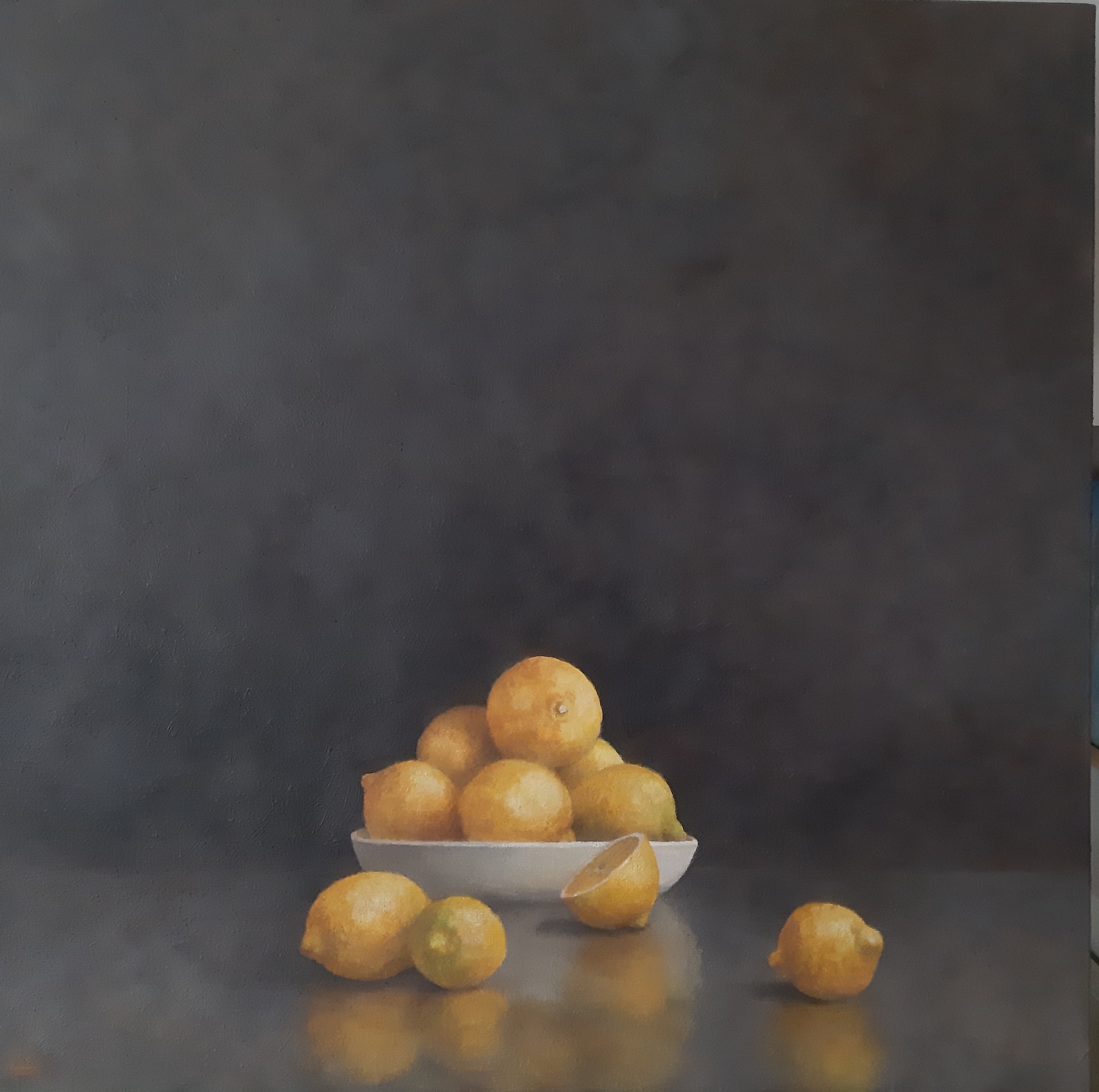 about the artwork :
Citrons , 2019
about the artist :
Nadejda Pastoukhova works in the ancient technique of encaustic painting on canvas, which reminds of the texture of a wall fresco, with a matte surface finish. This technique allows her to create a monochrome atmosphere with a light blur around the subjects of her compositions.
Having a particular interest for the simple subjets which go straight to the essential, no matter what the theme of the painting is, Nadejda Pastoukhova draws her inspiration from her childhood memories: familiar faces, locations of her travels, special atmospheres, simple and banal objects which have a distinctive importance for her. In each painting, she tries to communicate to the viewer a state of serenity and calm.
INV Nbr. pasn_118
unique artwork

Shipping
Shipping under 7 to 10 days.
When you receive your artwork, you will be able to return it and get your money back within 14 days after without having to justify yourself, of course if the artwork is not damaged.
Questions ?
Do not hesitate to contact us if you have any question about this artwork, the artist or if you want some suggestions to start or complete your personal collection. Please call us at +33 1 53 30 00 10 or by email yannb@enviedart.com