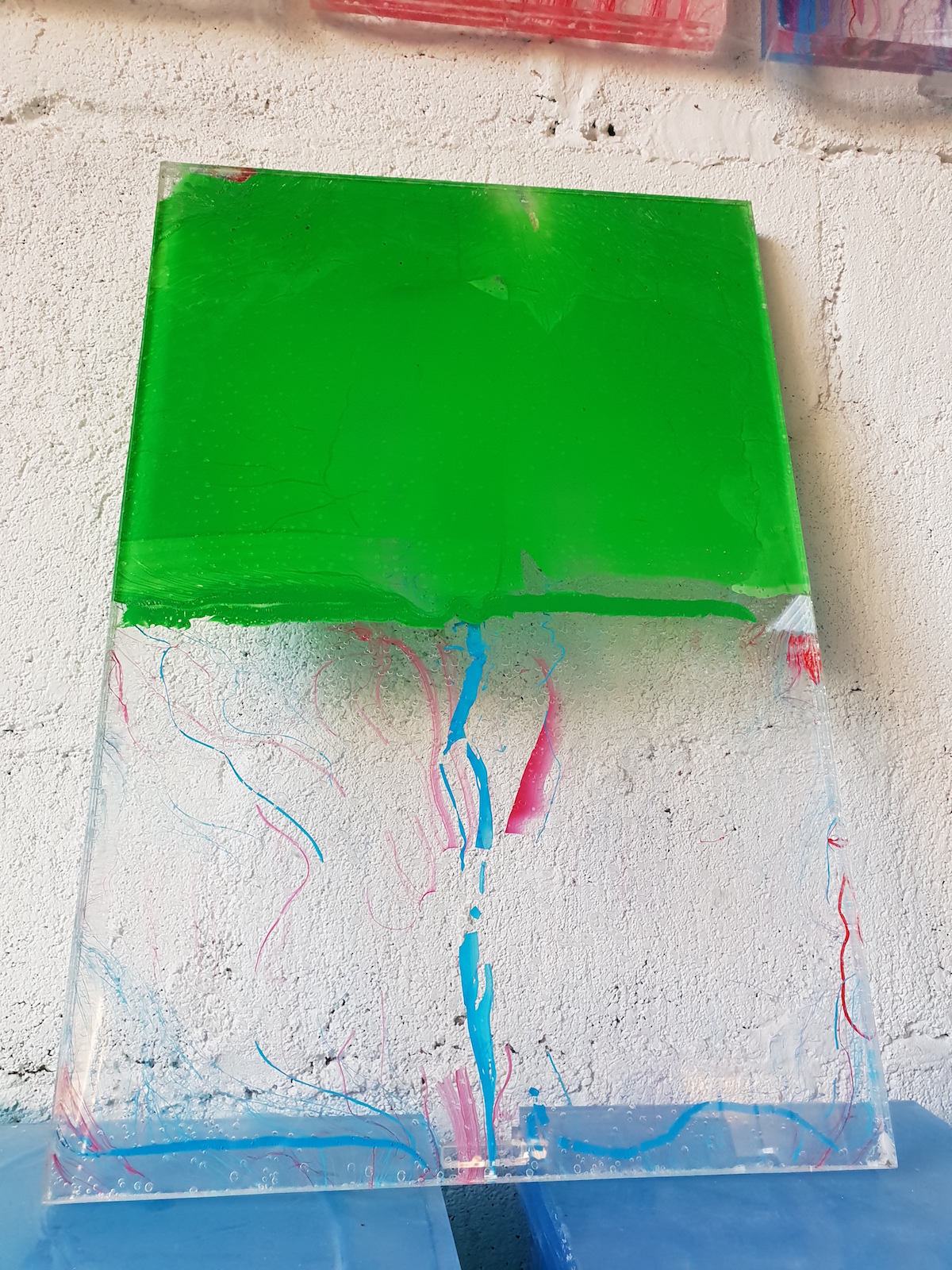 about the artwork :
Transparence , 2018
about the artist :
" One morning, gazing at myself in the mirror, I was surprised. In was not familiar with the person that I saw hurrying up for a daily life. I asked myself: Who am I? But I couldn't get a clear answer. I'm the husband of a woman early in the morning, then a pedestrian in the streets, then a passenger on a bus, then a researcher at an institute, then a customer in a restaurant, then the father of a child at night. I'm living with different roles in every moment and space. And every role has its own colour and shape. I can see myself vaguely at the moment that several layers of colour and shape overlap in the framework of my life. I'm composed in this manner. "

Park's work is based completely on color and transparency. It is simple and fundamental which has been the principal concepts of western art for the past 40 years. His works are based on the concept that creativity is produced from belief and confidence. Park believes that an artist's mission is to create an invisible transcendent being, celebrating the power of existence, and trying to re-create minimalism and simplicity.
His pursuit of transparence shows, not only in the choice of material - acrylic and glass - but also in the expression of three primitive color tones. The traces produced by the color combinations then create an industrial although natural sense. The material used to create this Transparence is impermeable unlike paper or canvas.
His work is a conversation rather than an illusion as we are allowed to look beyond the surface.
INV Nbr. byup_059
unique artwork
Paris VIII
Price : 3,965.29 $
Shipping
Shipping under 7 to 10 days.
When you receive your artwork, you will be able to return it and get your money back within 14 days after without having to justify yourself, of course if the artwork is not damaged.
Questions ?
Do not hesitate to contact us if you have any question about this artwork, the artist or if you want some suggestions to start or complete your personal collection. Please call us at +33 1 53 30 00 10 or by email yannb@enviedart.com