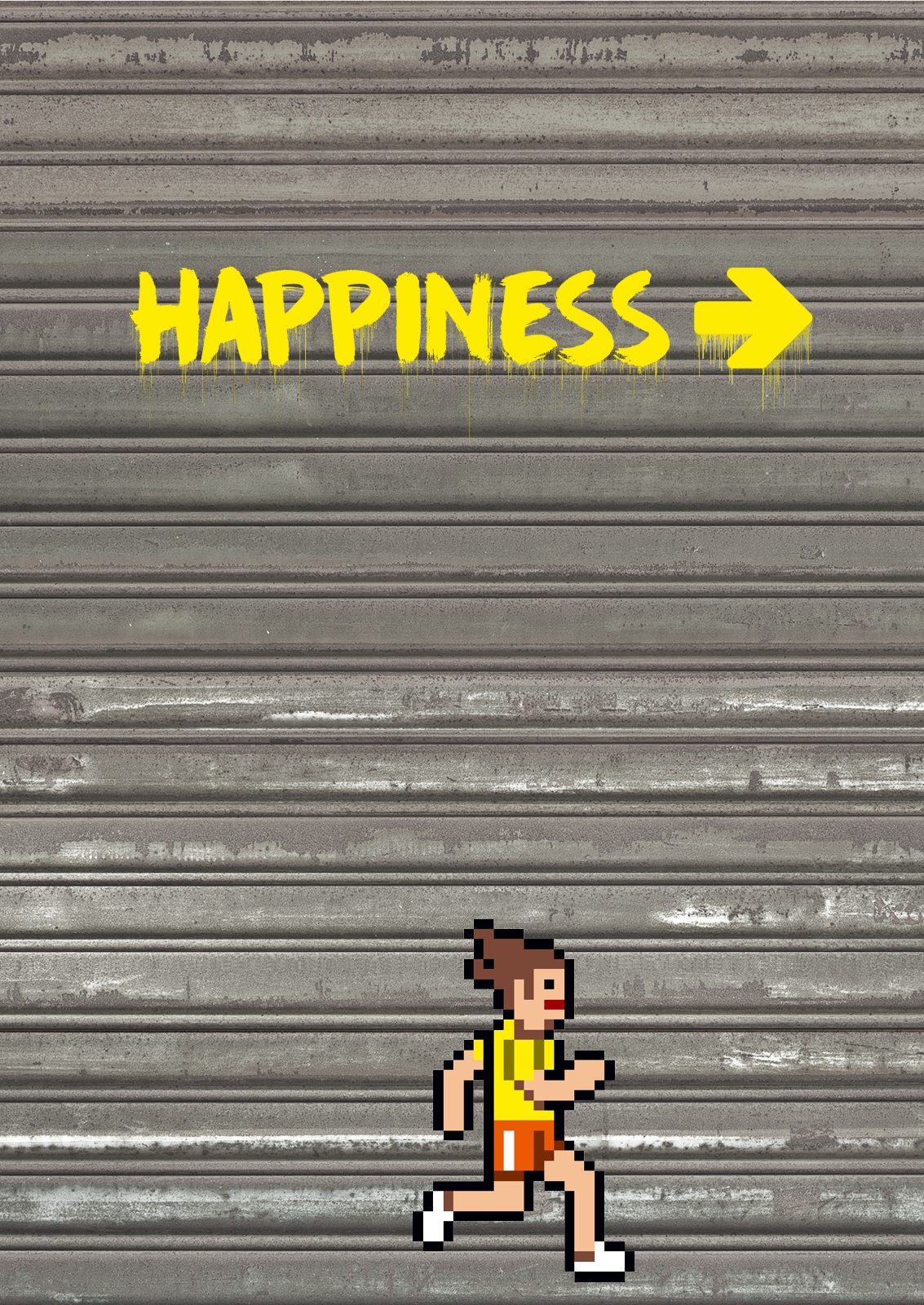 about the artwork :
Happiness , 2018
about the artist :
Philippe Liveneau Leny is an artist who combines painting, photography and digital art.
He was a permanent artist, for 5 years, at Susan Sarandon's SPIN Galleries in New York, Toronto, San Francisco and Chicago. Leny is now moving to the ENVIE D'ART gallery in Paris.
In his works, he questions himself on our world, which is changing and in the midst of a digital transition. He wants to open people's minds because he thinks that we live in a world where we are constantly running. According to him, you have to stop for a moment and observe the exciting world around you.
He expresses his reflections by mixing retro techniques such as Pixel Art to express the digital world, and the mix of photos with painted messages inspired by Street Art style to express the real world.
Leny works with retro computers from the 80s and old-school printers. The backgrounds of his paintings are always walls, to remind us that if we continue to mistreat ourselves, we will go straight into the wall.
Through his art, he expresses his reflections on our world, which is a world of social and ecological change.
INV Nbr. lenp_003
unique artwork

Shipping
Shipping under 7 to 10 days.
When you receive your artwork, you will be able to return it and get your money back within 14 days after without having to justify yourself, of course if the artwork is not damaged.
Questions ?
Do not hesitate to contact us if you have any question about this artwork, the artist or if you want some suggestions to start or complete your personal collection. Please call us at +33 1 53 30 00 10 or by email yannb@enviedart.com