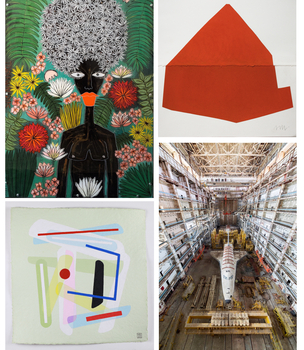 Rejoice : the re-opening exhibition
May 14 - June 30, 2020
Dear collectors, dear friends,
We hope that you are well, that you have taken good care of yourself and your loved ones, and that you are as happy as we are to be able to leave the house little by little. We are also happy to announce that the gallery is opening its doors again, starting May 14th! The opening hours will be arranged, appointments will be made easier and security measures will be respected, for a smooth re-opening. The works are still available on the site, of course, and the delivery circuits should resume their usual train.
To celebrate this re-opening, we would like to introduce you to our artists whose works bring joy and are a true ode to happiness. Come and support the work of Silvia Calmejane, Nicolas Dubreuille, Marcel Ceuppens and many others.
New opening hours
Tuesday-Friday: 11am-7pm
Saturday: By appointment
24, rue Treilhard 75008 Paris
We remain at your disposal if you have any questions: cathy.bombard@enviedart.com / 06 80 07 41 89