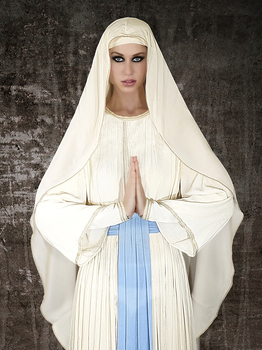 Cécile Plaisance New Serie : "Fuck The Rules"
November 2 - December 31, 2018
What if God were a woman?

In her new serie "Fuck the rules", Cécile Plaisance refuses the established religious precepts and allows men and women to interact like soul mates. A free and sensual universe where desire exudes under the cassocks, where women erect themselves as popes.
More information, here.