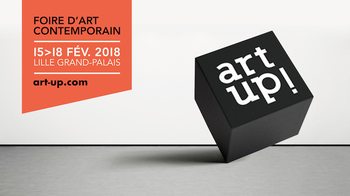 Let's go to Lille Art Up !
14 - February 18, 2018
Our litlle sister gallery K+Y is thrilled to attend for the first time Lille Art Up !
From February 15 to February 18, find us booth E203 and discover our artworks selection here

Lille Grand Palais,
1 Boulevard des Cités Unies
59777 Lille.