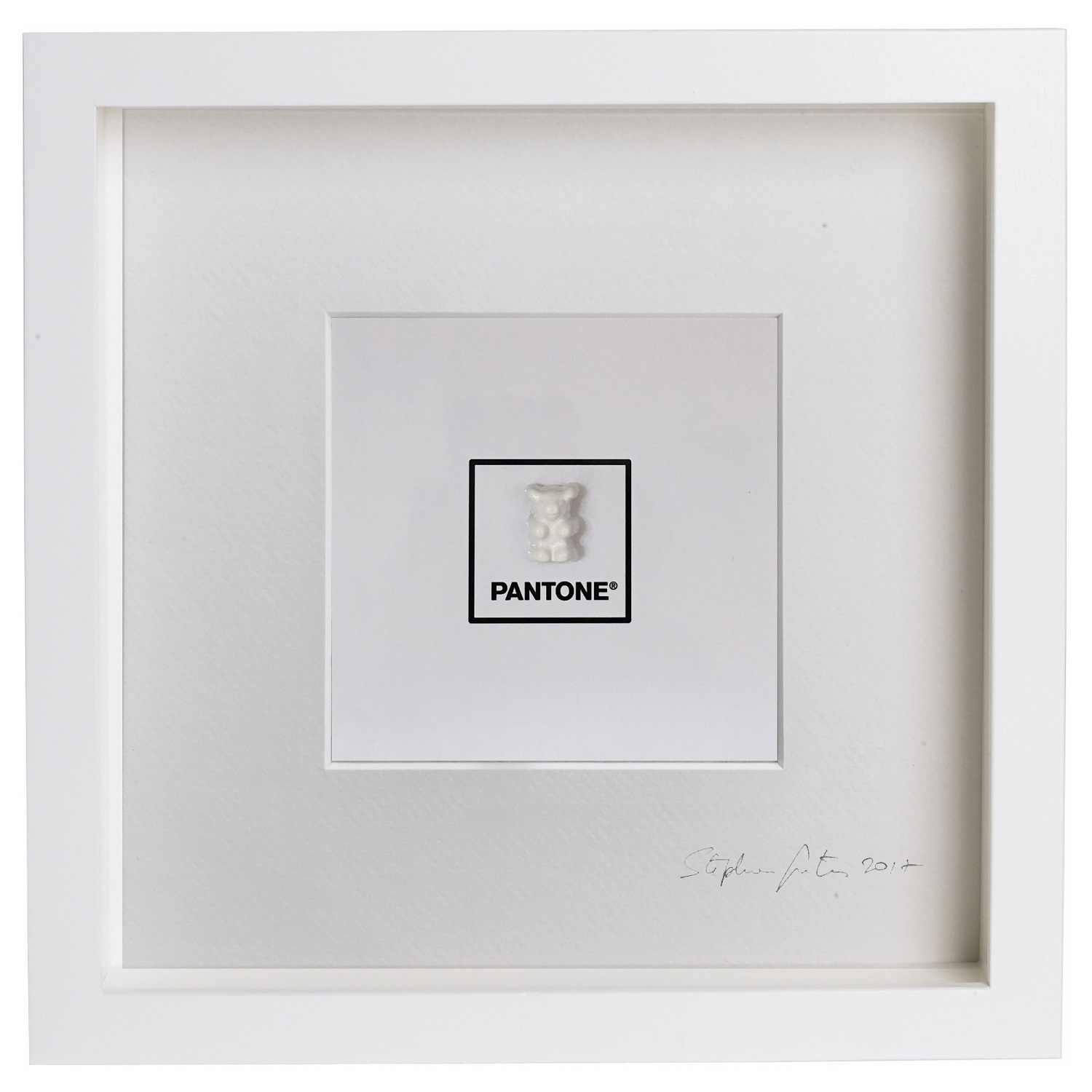 about the artwork :
White is white , 2018
about the artist :
Stéphane Gautier is one of those "extraordinary" creators that one comes across off the beaten track of contemporary art, yet who uses a langage that is unusual and direct. His work is located on the fine line between design and art, and surprises us with its relevance and visual effectiveness. Beyond its forceful nature, however, Stéphane Gautier's world opens up spaces for reflection that hold a mirror up to our childhood, with its memories and its universal dimension, its symbols and the sacralisation it sparks off in us. Stéphane Gautier created his first picture at the age of 13, deciding to stick and paint his toys on a canvas. This first provocative gesture and artistic genesis, which, rediscovered years later, arouses emotion and recognition in all those who see the emotional objects that marked their past. After this founding impulse, Stéphane Gautier would never abandon his interest in childhood, the moment in which he believes one's primary needs are expressed universally. There is no point in searching further for the reason behind the attachment that everyone brings to these works : they touch instinctively.
White is white , 2018
Limited edition 20 copies - collage, painting, varnish, print on glossy paper
5,1 x 5,1 in (13 x 13 cm), Frame : 9,8 x 9,8 in
INV Nbr. gaus_010
unique artwork
Internet
Price : 793.06 $
Shipping
Shipping under 7 to 10 days.
When you receive your artwork, you will be able to return it and get your money back within 14 days after without having to justify yourself, of course if the artwork is not damaged.
Questions ?
Do not hesitate to contact us if you have any question about this artwork, the artist or if you want some suggestions to start or complete your personal collection. Please call us at +33 1 53 30 00 10 or by email geraldine@enviedart.com