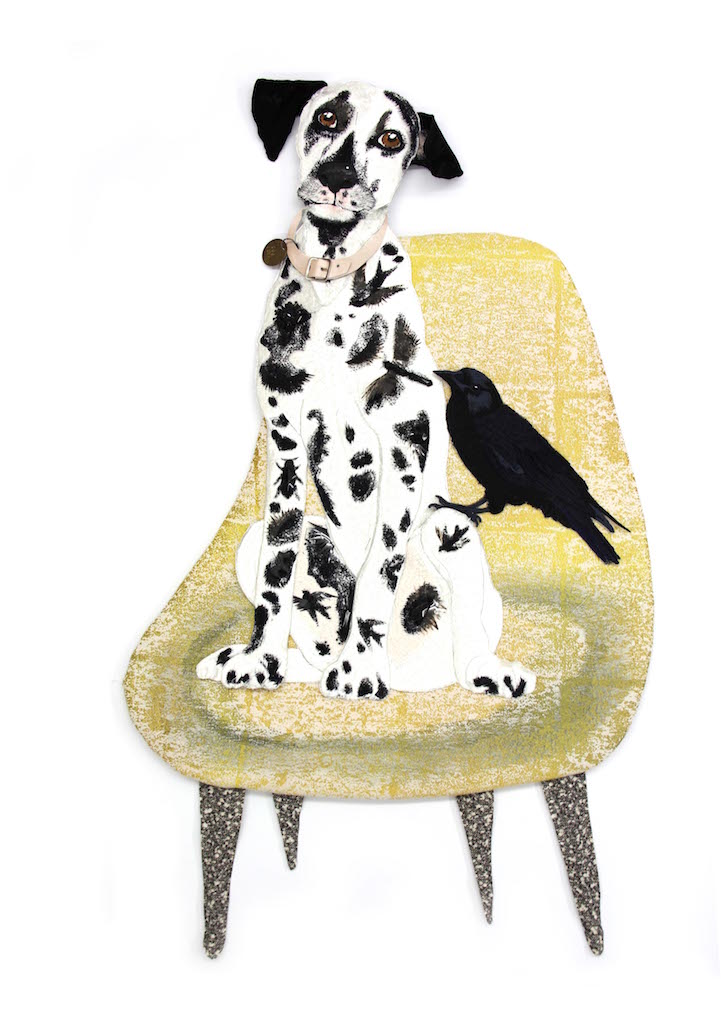 about the artwork :
Spot The Dog , 2016
about the artist :
Karen Nicol is a mixed media and embroidery artist and designer who works from her London based studio.

For many years she has created fashion textiles for clients such as Alexander Mcqueen, Chloe, Chanel and Givenchy and has designed interior fabrics and products for numerous clients including Wild at Heart, Designers Guild, the King of Qatar and the Pope.

Since 2010 Karen has worked as an artist making her embroidered and sculptured animals, specially created creatures with bespoke, haute couture 'skins' ranging from Napoleonic polar bears to jewel encrusted deer and fringed and sequined zebras. and has exhibited her work in solo shows and fairs across the world.


Karen studied at the Royal College of Art and was senior lecturer, research fellow and Visiting Professor on the textiles masters degree there for over 19 years and is an honorary fellow.

In 2015 she was made a Royal Designer for Industry by the RSA.


INV Nbr. nick_013
unique artwork
Paris VIII
Price : 6,185.85 $
Shipping
Shipping under 7 to 10 days.
When you receive your artwork, you will be able to return it and get your money back within 14 days after without having to justify yourself, of course if the artwork is not damaged.
Questions ?
Do not hesitate to contact us if you have any question about this artwork, the artist or if you want some suggestions to start or complete your personal collection. Please call us at +33 1 53 30 00 10 or by email geraldine@enviedart.com