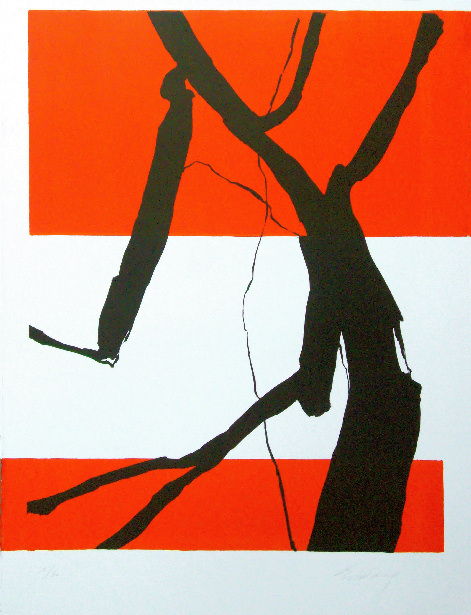 about the artwork :
Lithographie phasme 1, 2012
about the artist :
Patricia Erbelding, a young painter from Germany, travels in her inner world, plays with light, loses herself among stars, transcends symbols and shapes, for a quest for herself and the universe through the slow tempo of contemplation. Writing the inexpressible. Paint beyond sight, to enigmatic depths, into intimate emotion. An Arctic trip. Colors become immaculate and transparent as time passes by.
Lithographie phasme 1, 2012
Lithography on stone, framed
20 x 24 in (50 x 60 cm), Frame : 24 x 30 in
INV Nbr. erbp_235
unique artwork
Paris VIII
Price : 951.67 $
Shipping
Shipping under 7 to 10 days.
When you receive your artwork, you will be able to return it and get your money back within 14 days after without having to justify yourself, of course if the artwork is not damaged.
Questions ?
Do not hesitate to contact us if you have any question about this artwork, the artist or if you want some suggestions to start or complete your personal collection. Please call us at +33 1 53 30 00 10 or by email geraldine@enviedart.com